Add to iCal Calendar
Date/Time
Date(s) - 2 Feb 2021
11:30 AM - 12:30 PM

How Vaccines Impact Arizona's Economy
Tuesday, February 2, 2021 11:30 – 12:30 AM
Moderator: Michael Mobley, PhD, Executive Director, Grand Canyon University
Featured speakers:
Phyllis Arthur, MBA, Biotechnology Innovation Organization (BIO)
Andrew JP Carroll, MD FAAFP
Jim Rounds, Rounds Consulting Group
Please join us for a robust discussion about the impact of vaccines and vaccine development on Arizona's economy.
Hosted By:

About Our Panelists
Moderator: Michael Mobley, PhD
Executive Director, Office for Research and Innovation, Grand Canyon University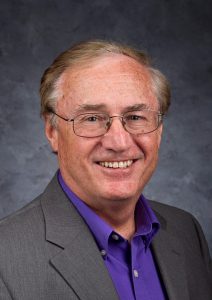 Michael Mobley, PhD is Executive Director of the Office for Research and Innovation at GCU leading the development of a new grants and sponsored research effort and building relations with industry partners. Dr. Mobley has over 30 years of experience in both industrial and academic settings and as a consultant to the health care and consumer products industry. He was previously Associate Director and Industrial Liaison for the Biodesign Institute at Arizona State University, being responsible for many operational elements in the formation of this flagship research institute. Formerly, Dr. Mobley held senior positions as Director of R&D at the Procter & Gamble Company, managing large divisions in their Health Care and Skin Beauty Care sectors. Dr. Mobley has served on the Board of Directors (Chairman) of the Arizona Bioindustry Association and on the AZ Bioscience Roadmap Steering Committee. He obtained an M.S. in Chemical Physics from Simon Fraser University in British Columbia and a Ph.D. in Physical Chemistry from Arizona State University.
Phyllis Arthur, MBA
Vice President, Infectious Diseases and Diagnostics Policy, Biotechnology Innovation Organization (BIO), Washington, D.C.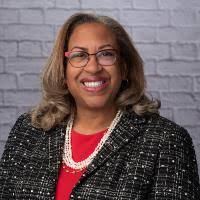 In her role at BIO, Ms. Arthur is responsible for working with member companies in vaccines, molecular diagnostics and bio-defense on policy, legislative and regulatory issues. Ms. Arthur joined BIO in July 2009 as the Director of Healthcare Regulatory Affairs. Prior to joining BIO, she worked in numerous marketing and sales positions for Merck & Co., Inc. in their Vaccine Division. Over her 16 year career in vaccines Ms. Arthur launched several exciting new vaccines in the United States and internationally, including the first HPV vaccine GARDASIL. During her years in Marketing she worked closely with clinical and academic thought leaders in infectious diseases, oncology and public health. In addition, Ms. Arthur also led a large vaccine sales organization of over 75 representatives and managers covering 14 states. Before graduate school, Ms. Arthur worked as a research assistant for two economists at the Brookings Institution in Washington, DC. There she conducted economic analyses related to savings and investment policies for the OECD countries. Ms. Arthur received her B.A. in 1987 in Economics and International Politics from Goucher College and her MBA in 1991 from the Wharton School of Business at the University of Pennsylvania.
Andrew JP Carroll, MD FAAFP
Owner and Medical Director, Atembis LLC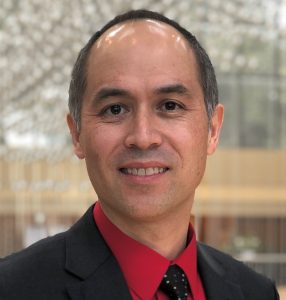 Andrew Carroll MD FAAFP, a family physician in Chandler, Arizona, is the founder, owner and medical director of Atembis LLC, an integrated multisite medical-behavioral family medicine practice. Dr. Carroll's practice combines full scope family medical care as well as full breadth behavioral care through a team-based embedded approach. In addition to traditional payer patients, he cares for uninsured patients. Through per diem and membership models, his clinics enable patients to receive comprehensive healthcare, and by partnering with local labs and diagnostic facilities, his patients receive that care affordably.
Dr. Carroll, is a member of the board of directors of the American Academy of Family Physicians. The AAFP represents 134,600 physicians and medical students nationwide. As an AAFP board member, Dr. Carroll advocates on behalf of family physicians and patients to inspire positive change in the US health care system.
Dr. Carroll also serves as medical director for VaxCare in Arizona and initiated the company's expansion into the state. Since 2000, Carroll also volunteers as a clinical assistant professor with the department of family and community medicine at the University of Arizona College of Medicine in Phoenix.
A member of the AAFP since 1999, Dr. Carroll served as an Arizona delegate to the AAFP Congress of Delegates. He also served as a member of the Commission for Quality and Practice and the Commission for Governmental Advocacy. Carroll currently serves on the board of trustees for the AAFP Foundation, the philanthropic arm of the AAFP.
At the chapter level, Dr. Carroll has served the Arizona Academy of Family Physicians in various leadership roles, including chapter president and media liaison. He has been one of the primary voices on local television during the Covid-19 pandemic.
Dr. Carroll earned his Bachelor of Science degree in biochemistry and cell biology from the University of California, San Diego, Revelle College. He earned his medical degree from St. George's University School of Medicine in Grenada. He completed his residency at Mid-Hudson Family Practice Residency Program in Kingston, New York. He is board certified by the American Board of Family Medicine and has the AAFP Degree of Fellow, an earned degree awarded to family physicians for distinguished service and continuing medical education.
Jim Rounds
President, Rounds Consulting Group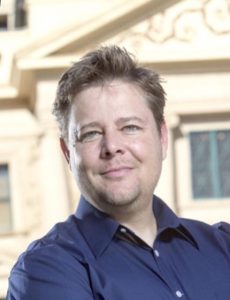 Jim Rounds is President of Rounds Consulting Group. The firm specializes in economic development and tax policy analysis; education research; healthcare economics; transportation economics; fiscal planning including revenue forecasting and budget development; strategic planning and marketing; impact and market studies; and litigation support.
Mr. Rounds regularly provides advice to policymakers at the State Capitol, mayors throughout the state as well as city council members, county board members, and other public and private sector leaders in the community. He has delivered hundreds of economic presentations throughout Arizona and is quoted weekly on television, radio, and in printed media.
Mr. Rounds specializes in using proper analysis and communication to bridge political gaps. For example, Jim is a Senior Fellow at the Goldwater Institute; a board member of the Maricopa County IDA and Valley Partnership; and advisor to education focused groups including the Helios Education Foundation, Achieve 60 AZ, the Rodel Foundation, the Arizona Board of Regents, and the various state universities, among others. He is also the lead economist for multiple rural and urban area healthcare and hospital associations.
Other areas of recent study include advanced workforce analysis; minimum wage impact analysis; State Trust Land finance; public employee pension reform; utility infrastructure investment; and state and local area tourism planning.
Recently, Mr. Rounds has been supporting the concept of "growing from within," which includes efforts to better understand small business development issues, and strategic investment in education and workforce training. He is a lead member of the Joint Legislative Budget Committee's Finance Advisory Committee, and has served on scores of committees and task force efforts at both the state and local levels.
Mr. Rounds began his career as a Senior Economist and Senior Budget Analyst with the Arizona Joint Legislative Budget Committee, and has been engaged in policy related economics for more than two decades. He has a Bachelor of Science degree and a Master of Science degree in Economics from Arizona State University.