Add to iCal Calendar
Date/Time
Date(s) - 14 Sep 2020
5:30 PM - 6:30 PM

Kick off AZBW 2020 in style and meet some of our community's thought leaders at this virtual happy hour hosted by Perkins Coie Phoenix.
Join us for an inspirational conversation and the AZBW 2020 Kick Off
September 14, 2020
From 5:30 PM – 6:30 PM.
This is a free event that is available to signup for via your AZBW app after registration.
Register for this and other free Arizona Bioscience Week Educational Events via the AZBW 2020 App
Meet Our Leading Women Panelists: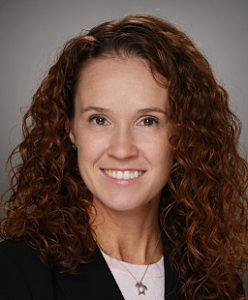 Lara Dueppen, Perkins Coie (Moderator)
Dr. Lara Dueppen is a partner in the firm's Intellectual Property practice and is also the Hiring Partner for the Los Angeles office. She has experience in a wide range of intellectual property development and protection, including:
Patent procurement and global patent portfolio management
Strategic counseling on matters including patentability, due diligence, and freedom-to-operate
Inter partes review proceedings before the Patent Trial and Appeal Board
Patent litigation before the Federal courts
Lara has represented clients in matters covering a broad range of technologies, primarily focused on biotechnology. Representative clients include startup companies, public and private research institutions and large pharmaceutical companies.
Trained as an interdisciplinary physiologist, Lara pursued undergraduate and graduate research projects related to endocrinology, neuroendocrinology and cardiology. Her doctoral research focused on estrogen's effect on the development and treatment of atherosclerosis and the physical and molecular changes to the arterial wall with various treatment courses.
In her legal practice, Lara has advised clients working in such technologies as antibody therapeutics, cellular therapeutics, nucleic acid and small molecule therapeutics, vaccines, in vivo and in vitro diagnostics, recombinant DNA and proteins, in silico computer modeling and algorithms of biological and pathological processes, and nanotechnology. (More)f Arizona.
Joni Anderson, VP, Regulatory Affairs, BD Peripheral Intervention
BD Peripheral Intervention has a long history of providing medical device innovations, proven to be reliable, that are truly making a difference in patients' lives. The BD Peripheral Intervention business unit offers a comprehensive range of medical products, devices and services for the treatment of peripheral arterial and venous disease, cancer detection, and end-stage renal disease and maintenance.
Jen Koevary, Ph.D. – Chief Operating and Financial Officer, Avery Therapeutics
Dr. Koevary has a background in business development and medical device R&D. She was previously responsible for commercialization of university technology at the University of Arizona, where she led educational programs, community engagement programs for small business funding (including the U of A I-Corps Site program), business development assistance and the university's asset development program, with >70 projects under management. Dr. Koevary has previously held high responsibility roles in startup companies Yakaroni, LLC and Surgical Tools, LLC, and has prior research and consulting experience in design and analysis for medical devices/software. Dr. Koevary earned a B.S. in Mechanical Engineering, B.S. in Health Sciences, and a Ph.D. in Biomedical Engineering with a minor in Entrepreneurship from the University of Arizona.
Nancy Willems, Site Quality Leader – Medtronic Tempe Campus
Nancy has the overall responsibility for the Tempe Campus quality system and organization as the Quality Site Leader/Management Representative, delivering the highest possible quality and reliability for our customers in compliance with all applicable ISO and FDA standards.