Add to iCal Calendar
Date/Time
Date(s) - 10 Mar 2021 until 11 Mar 2021
9:00 AM - 3:00 PM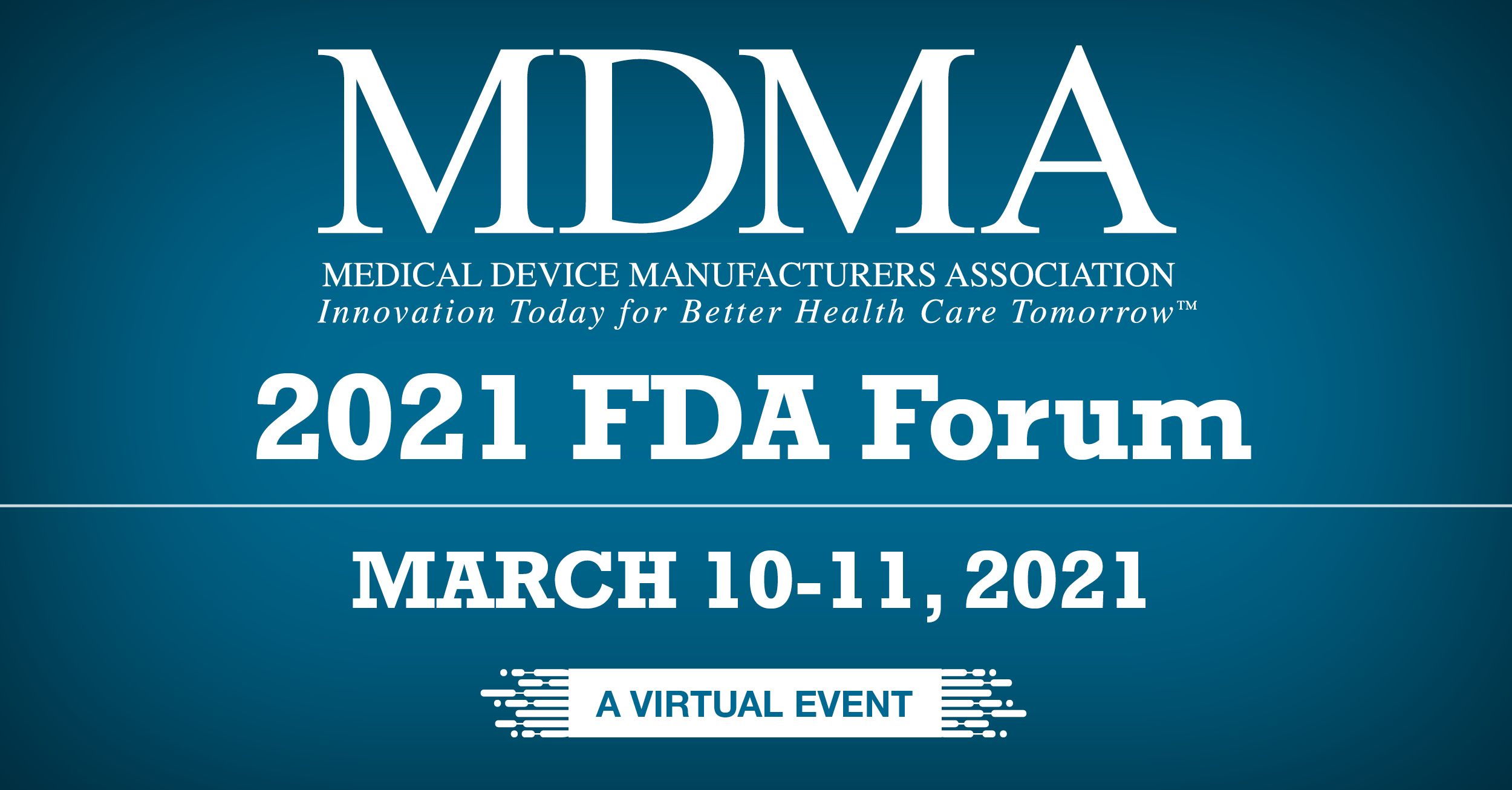 AZBio Members SAVE $100 off the nonmember rate with promotional code for the STATE!
Registration is now open for MDMA's 2021 FDA Forum (held virtually). Designed specifically for medical device regulatory professionals and executive decision makers, this conference will deliver key regulatory insights and preview trends that will impact your regulatory and business strategies.
CDRH Office of Product Evaluation and Quality (OPEQ) Director, William Maisel, is already confirmed for MDMA's 2021 FDA Forum which will feature a number of senior officials from FDA and industry. This event will focus on the critical regulatory issues impacting the medical devices industry.
Topics will Include:
FDA's Response During COVID-19
Navigating 510(k), De Novo & PMA Programs
Digital Health
CDRH Update
Best Practices for Pre-submission Meetings
Priorities from the New Administration
March 10 – 11. 2021
11 AM – 5 PM EST
9 AM – 3PM AZ MST
MDMA Members – $395
State Member – $495
Non-Members – $595
For more information and to register, CLICK HERE