Add to iCal Calendar
Date/Time
Date(s) - 15 Jun 2021
8:00 AM - 9:00 AM

Join us for a discussion about outsourcing strategies for research, manufacturing, and supply chain management for life sciences.
Outsourcing – From Research to Manufacturing
Tuesday June 15th, 2021 08:00 – 09:00 AM
Featured speakers:
Cathy Langham – President & CEO, Langham Logistics
Joanna Ward – Global External Manufacturing Consultant, Ward Biotechnology Consulting, LLC
Kristin Bloinc, PA-C, MPH, DVM, DACVPM- Vice President, Global Research and Exploratory Development Chair, Elanco Foundation
Moderator: George Colberg, President & CEO, Kalos Therapeutics
About Our Speakers
Cathy Langham
President & CEO, Langham Logistics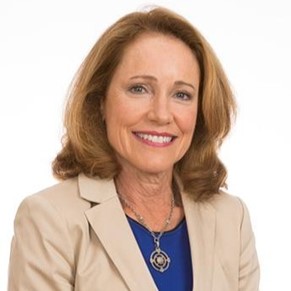 Cathy opened trucking and air freight franchises 3 years out of college, then sold them and co-founded Langham Logistics, Inc. with her sister and brother. Langham is now a $55+ million global transportation and warehousing business with 180 employees and distribution facilities across the United States. Ms. Langham, a graduate, of North Central high school and the Kelley School of Business at Indiana University, shares her logistics expertise with business leaders in industries including pharmaceutical, food and beverage, automotive, and other sectors with complex supply chains.
Cathy is the logistics company's President and CEO and spends much of her time focused on strategic direction, customer relationships, and civic leadership. During George Bush' Presidency, Langham's visibility as CEO of a fast-growing business enterprise earned her firm a 2-hour visit from him. In 2005, she accepted a 6-year role on the Indiana Economic Development Corporation (IEDC) Board at the invitation of Governor Mitch Daniels. In 2015 she Co-chaired Governor Mike Pence's Blue-Ribbon panel charged with creating and prioritizing the next 10 to 30 years of transportation infrastructure for the State of Indiana.
Langham was Vice chair of the Superbowl in 2012 and is past Chair and Executive Committee member of the Central Indiana Corporate Partnership (CICP), President of The Economic Club and Vice President of the Indy Championships Fund. Cathy has received several awards: Sagamore of the Wabash, IU Kelley School of Business Distinguished Entrepreneur, EY Entrepreneur of the Year, the Andre Lacy Vanguard Award for industry acumen and community leadership, and has been inducted into the Central Indiana Business Hall of Fame. Cathy lives in Carmel with her husband Rick Kocerha (who owns a business in Lafayette IN) and their 21-year-old son, Stephen, who attends Butler University.
Joanna Ward
Global External Manufacturing Consultant, Ward Biotechnology Consulting, LLC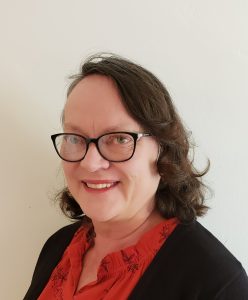 A committed leader in the field and dedicated professional with over 25 years of Biotechnology experience in areas including manufacturing, validation and Regulatory Compliance. Experienced in establishing complex supply chains for early stage CAR-T cell manufacturing, and commercial products such as Provenge (cell therapy), Adcetris (ADC) and Trodelvy (ADC) with the use of contract manufacturing organizations. A career starting in a hospital virology laboratory after graduation with a degree Botany, led to a foot in the door of one of the first Biotechnology CMO's (Celltech – now Lonza). Having moved to the USA in late 80's, the career path expanded to process development and GMP manufacturing for a variety of products at various leading Biotechnology companies, from start-ups to large commercial entities.
Kristin Bloinc, PA-C, MPH, DVM, DACVPM
Vice President, Global Research and Exploratory Development Chair, Elanco Foundation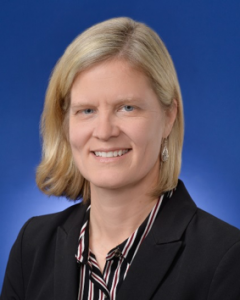 Kristin Bloink is the Vice President of Global Research and Exploratory Development within Research and Development, at Elanco Animal Health. In this role, she manages internal discovery efforts, R&D stage external technology evaluations and external research collaborations across all product platforms, to include small molecule, biopharma, vaccine technologies, and nutritional health opportunities. She also Chairs the corporate non-profit, Elanco Foundation, focused on food security and human animal bond initiatives.
Kristin has 30 years of accomplishments in human clinical trials, animal drug discovery and development, translational model development and execution, and human and veterinary clinical medical delivery in the private, academic as well as the military sectors. Past employers, with leadership roles have included: University of Michigan – Cranial Base Program, United States Army, Novartis Animal Health, and several private hospitals/clinician groups in both human and veterinary medicine.
Outside of Elanco efforts, she helps support the ongoing need for veterinary basic and applied science research by serving on the Board of Directors of the American Kennel Club, Canine Health Foundation.
She earned a BS in Human Medicine from the University of Iowa, a MPH from the University of Michigan, and a DVM from Michigan State University. She is a Diplomate of the American College of Veterinary Preventative Medicine.

George Colberg
President & CEO, Kalos Therapeutics
George Colb
erg co-founded Kalos Therapeutics with Gregory Witchel in 2005. He has developed the corporate philosophy of Kalos, identified, and worked to explore the primary products, raised seed, grant round, and A round of financing. George recruited and retained the executive team and scientific advisory board while facilitating the clinical development plan. He has investigated new compounds and constructs for potential licensing or acquisition and continues to explore new opportunities for Kalos. His continuing role in the Company will be to create shareholder value, patient benefits, promote corporate governance, assist in establishing corporate regulations and controls, and presiding over executive level functions.
George founded and is the former President and CEO of Primary Care, Inc., one of the first companies to create a solution to the national physician self-referral dilemma. Price Waterhouse and a regional business journal recognized his contributions with their Up & Comer Award in Finance. George has experience in corporate finance and management.