Add to iCal Calendar
Date/Time
Date(s) - 4 Oct 2021
10:00 AM - 11:00 AM
STEM Pro Live:
Special Edition with Bioscience Professional Marysol Luna
Monday, October 4th | 10 a.m., MST/PDT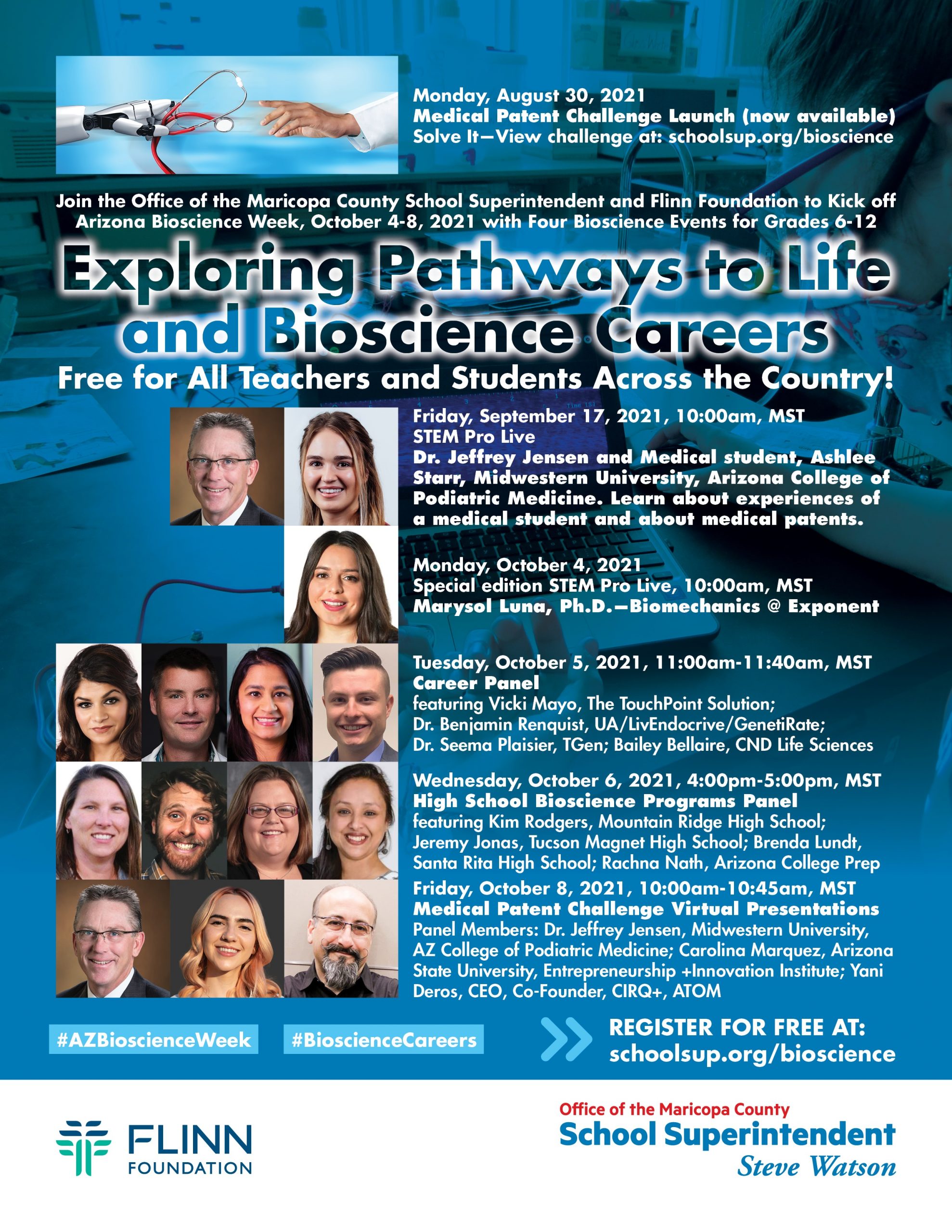 Dr. Marysol Luna is a biomechanics engineer for Exponent here in Arizona. How did she get there? She'll explain what drew her to the unique field of bioscience and what she loves most about it. Students will love relating to her love of learning about the human body, STEM and medicine in high school and how it guided her career journey.
Learn More at https://schoolsup.org/bioscience