Add to iCal Calendar
Date/Time
Date(s) - 20 Jul 2021
8:00 AM - 9:00 AM

The Convergence of Healthcare & IT
Join us for a discussion of how AZBio Members are driving health innovation through the integration of IT and Healthcare.
Tuesday July 20th, 2021 08:00 – 09:00 AM
Featured speakers:
Kent Dicks, CEO & Founder- Life365

Gregory P Sanders, MD,

Founder and CEO-

HybridChart, Inc.

James Bates, CEO – AdviNOW Medical
Moderator: Darryl S. Baker, CFO – Redirect Health
About Our Speakers
Kent Dicks, CEO & Founder- Life365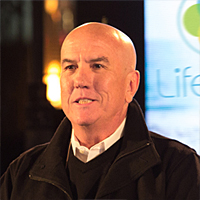 Kent Dicks is an award-winning serial entrepreneur and recognized as a thought leader in the Mobile and Digital Health space. Kent was a leading pioneer in the evolving mHealth field with his previous company, MedApps, which helped drive development of cloud-connected health solutions and provided the industry with much needed alternatives to enable a lower cost, proactive healthcare model. His desire to broaden accessibility to transformative remote healthcare solutions led to the founding of Life365 – a highly scalable, Digital Health Platform. Before Life365, Kent led his previous start-up, MedApps, to acquisition by Alere, Inc. (now Abbott Labs). Kent served as CEO in Alere's Connected Health Global Business Unit.
Kent's thought leadership in mobile health technology led to his testimony to the House Subcommittee on Veterans Affairs concerning vets healthcare needs in rural locations. Kent's accomplishments as a healthcare innovator include a three-time recipient of Healthcare Innovator of the Year (Arizona Business Magazine), two-time recipient of the Governor's Award for Innovation, along with other recognitions for his contributions to telehealth and expanding access to healthcare.
Gregory Sanders, MD, FACC – Founder and CEO of HybridChart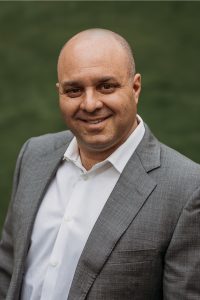 Gregory Sanders received his undergraduate degree and his M.D. from McGill University in Montreal, Canada. After completing his internship and residency at Boston University, he completed a Fellowship in Cardiology at Harvard University. Dr. Sanders is Board Certified in Internal Medicine, Cardiovascular Disease, Echocardiography, and Nuclear Cardiology. He is a designated Fellow of the American College of Cardiology (FACC). He has been recognized as one of Phoenix Magazine's TOP DOCs. He practices all aspects of non-invasive cardiology and has a special interest in Information Technology. In 2001, Dr. Sanders began to design HybridChart, a workflow efficiency tool for rounding providers. He moved to Arizona in 2002 and joined a large Cardiology practice and brought with him a passion to help improve the processes within a healthcare practice. He solely began to utilize HybridChart as a hospital rounding solution to centralize all hospital censuses into a central database, and access it through a web portal while easily and
immediately capturing all charges. His partners in his practice soon followed suit. In January 2016, Dr. Sanders founded HybridChart, Inc. and it has grown into a mobile-friendly, HIPAA compliant, regularly-evolving, comprehensive workflow efficiency tool that integrates seamlessly with various EHRs and helps specialty practices and providers increase their revenue, streamline their discharge process to improve readmission rates, and ease rounding by having all of their information in one place.
James Bates, CEO – AdviNOW Medical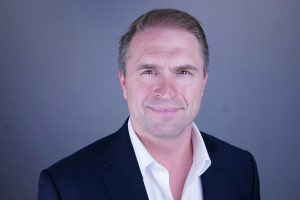 James Bates is an accomplished CEO, entrepreneur, and board member who has created and led high-growth plans for a number of technology companies. Presently, Bates is CEO and Founder of AdviNow Medical (ANM), the world's first Artificial Intelligence and Augmented Reality driven automated medical visit platform. James conceptualized the idea, wrote the fundamental patents, raised $16 million in capital, recruited the team, and launched the company. Today, ANM leads the world in the medical automation. Previously, James was an officer at Freescale/ NXP responsible for the $1 billion revenues Analog and Sensor Group
the world leader in self driving vehicle technologies. Earlier in his career, James founded the Asia Pacific region for Silicon Labs where he was responsible for driving growth that eclipsed $500M in just 3 short years.
James serves on multiple boards and advisory boards. Among them is View, the leader in automated tinting windows that incorporates a complete AI managed building automation system. Sophatar is also of note as a location-based screen management/ advertising company that pioneered personalizing the shopping and dining experience. James also serves for Arizona State Universities College of Nursing and Health Innovation.
James earned his Master of Science degree in Electrical Engineering, from Brigham Young University. He is fluent in Japanese, lived in Tokyo for twelve years, holds nine patents, and has written in the Proceedings of the International Geoscience and Remote Sensing Symposium, and other technical leading conferences and publications. He resides in the Paradise Valley, Arizona, and enjoys family, sports, and particularly hiking.
Darryl S. Baker, CFO – Redirect Health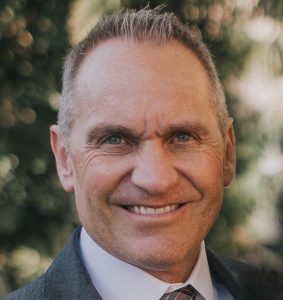 Darryl is a seasoned Financial Executive with over 20 years experience in leading the finance function for entrepreneurial publicly-traded companies. He has extensive experience in financing and operating small to medium entrepreneurial, publicly-funded start-up companies, as well as in merger and acquisition transactions and public company investor relations. Mr. Baker is also an investor in, and strategic advisor to, early stage ventures, and currently serves as a member of the board of managers for Neolight LLC. From 2012 to 2017, he served as Chief Financial Officer for Insys Therapeutics, Inc., a commercial-stage specialty pharmaceutical company, and was instrumental in leading Insys through its initial public offering (IPO) in May 2013, which was the most successful IPO on the NASDAQ in 2013. From 2001 to 2012 he was the Chief Financial Officer and Controller of iGo, Inc.(formerly Mobility Electronics), a provider of accessories for mobile electronic devices and a developer of eco-friendly power solutions. From 1997 to 2001, he served as corporate controller for various small publicly-traded and entrepreneurial companies, and he was an audit manager for Ernst & Young prior to 1997. He earned his BS in Accountancy from the Marriott School of Business at Brigham Young University and is a certified public accountant in the states of Arizona and California (inactive).