Add to iCal Calendar
Date/Time
Date(s) - 14 Sep 2020
10:00 AM - 11:00 AM

The Critical Path Institute: 15 Years of Impact
Presented Virtually Via Webex.
Register for this and other free Arizona Bioscience Week Educational Events via the AZBW2020 App
Program Description
A catalyst in the development of new tools and approaches to advance regulatory science and medical product development, Tucson-based Critical Path Institute has been leading teams that share data, knowledge and expertise resulting in sound, consensus-based science for more than 15 years. Even through these unprecedented times, C-Path continues to forge ahead, charting new territory and laying the groundwork for innovative drug development that will lead to treatments and cures for patients around the globe.
Presenter: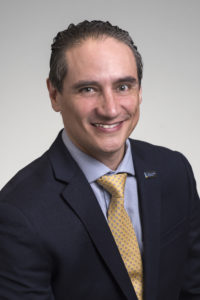 Klaus Romero, MD, MS, FCP, C-Path Chief Science Officer
Klaus Romero MD, MS, FCP is a clinical pharmacologist and epidemiologist by training, with 15 years combined experience in academic clinical research. Dr. Romero has been with C-Path since December of 2007, and during his tenure, he has helped lead clinical pharmacology, pharmacoepidemiology and modeling and simulation projects in Alzheimer's disease, polycystic kidney disease, tuberculosis, type 1 diabetes, Parkinson's disease, Duchenne muscular dystrophy, kidney transplantation and Huntington's disease, achieving major milestones such as the first regulatory endorsement by FDA and EMA of a clinical trial simulation tool for mild and moderate Alzheimer's Disease and the qualification of an imaging prognostic biomarker for PKD. He is a fellow of the American College of Clinical Pharmacology and the American Society for Clinical Pharmacology and Therapeutics.