Calling All Entrepreneurs & Stakeholders of Arizona's Entrepreneurial Ecosystem.
Applications are now open for the Fall Arizona Innovation Challenge.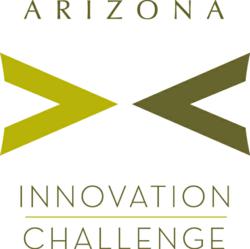 The submission window for the Fall 2013 Arizona Innovation Challenge (AIC) opens on August 8th

The "Application – Download & Submission" page is where you can download an application, complete it, and then submit it by September 13th.
The AIC awards the most money in the country for a business plan competition – and for this next round, we will again award up to $1.5 Million to some of the most promising and innovative companies in Arizona!
 For entrepreneurs familiar with this program and the Arizona Commerce Authority website, the Fall 2013 Challenge Timeline will provide you with the latest milestones.
New companies considering application can also view all of the Eligibility requirements, and other details, at www.AZInnovationChallenge.com .
Whether you are an entrepreneur, or a stakeholder with access to technology/science-based, start-up and early-stage companies who may qualify for this program, please pass the word.
Got questions?
Contact  The ACA Innovation Team
Randy Gustafson |Vice President, Innovation
Arizona Commerce Authority
T 602-845-1280 | F 602-845-1201 | E randyg@AZcommerce.com
333. N. Central Ave., Suite 1900 | Phoenix, AZ 85004