"Hope has never been higher for people living with sickle cell disease and their families and supporters, with a pipeline of new treatments on the horizon, like the one being approved today, and several initiatives underway to better utilize current tools in the battle against the painful and deadly blood disorder," said Acting FDA Commissioner Adm. Brett P. Giroir, M.D. "The opportunity before us in the coming months and years is profound and historic."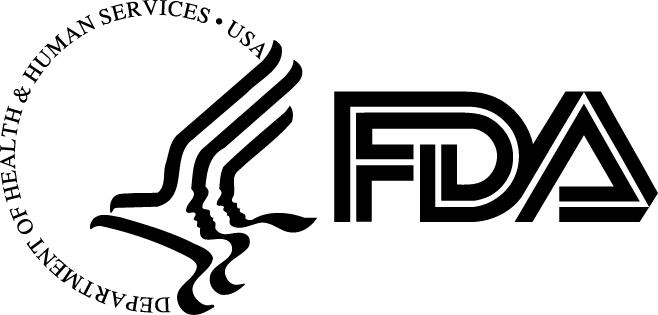 For Immediate Release:
November 15, 2019
Source Press Release
Today, the U.S. Food and Drug Administration approved Adakveo (crizanlizumab-tmca), a treatment to reduce the frequency of vaso-occlusive crisis – a common and painful complication of sickle cell disease that occurs when blood circulation is obstructed by sickled red blood cells – for patients age 16 years and older.
"Hope has never been higher for people living with sickle cell disease and their families and supporters, with a pipeline of new treatments on the horizon, like the one being approved today, and several initiatives underway to better utilize current tools in the battle against the painful and deadly blood disorder," said Acting FDA Commissioner Adm. Brett P. Giroir, M.D. "The opportunity before us in the coming months and years is profound and historic."
Sickle cell disease is an inherited blood disorder in which the red blood cells are abnormally shaped (in a crescent or "sickle" shape), which restricts the flow in blood vessels and limits oxygen delivery to the body's tissues, leading to severe pain and organ damage. It is also characterized by severe chronic inflammation that results in vaso-occlusive crisis where patients experience episodes of extreme pain and organ damage. According to the Centers for Disease Control and Prevention, sickle cell disease affects approximately 100,000 Americans. The disease occurs most often in African-Americans, where 1 out of every 365 babies born have the disease.
"Adakveo is the first targeted therapy approved for sickle cell disease, specifically inhibiting selectin, a substance that contributes to cells sticking together and leads to vaso-occlusive crisis," said Richard Pazdur, M.D., director of the FDA's Oncology Center of Excellence and acting director of the Office of Oncologic Diseases in the FDA's Center for Drug Evaluation and Research. "Vaso-occlusive crisis can be extremely painful and is a frequent reason for emergency department visits and hospitalization for patients with sickle cell disease."
The Adakveo approval was based on the results of a randomized clinical trial enrolling 198 patients with sickle cell disease with a history of vaso-occlusive crisis. Patients either received Adakveo or a placebo. The patients treated with Adakveo experienced fewer health care visits for vaso-occlusive crisis annually (median annual rate of 1.63 visits), compared to patients who received a placebo (median annual rate of 2.98 visits). In addition, 36 percent of patients who received Adakveo did not experience vaso-occlusive crisis during the study, and it delayed the time that patients first experienced vaso-occlusive crisis after starting treatment from 1.4 months to 4.1 months.
Common side effects for patients taking Adakveo were back pain, nausea, pyrexia (fever) and arthralgia (joint pain). Health care professionals are advised to monitor patients for infusion-related reactions and to discontinue Adakveo for severe reactions. Patients who receive Adakveo should be monitored for interference with automated platelet counts or platelet clumping (platelet counts reported may be much lower than the actual count in the blood). Health care professionals are advised to run tests as soon as possible or use citrate tubes (a practice to avoid platelet activation).
The FDA granted this application Priority Review and Breakthrough Therapy designation, which expedites the development and review of drugs that are intended to treat a serious disease or condition and preliminary clinical evidence indicates that the drug may demonstrate substantial improvement over available therapies. Adakveo also received Orphan Drug designation, which provides incentives to assist and encourage the development of drugs for rare diseases.
The FDA granted approval of Adakveo to Novartis.
The FDA, an agency within the U.S. Department of Health and Human Services, protects the public health by assuring the safety, effectiveness, and security of human and veterinary drugs, vaccines and other biological products for human use, and medical devices. The agency also is responsible for the safety and security of our nation's food supply, cosmetics, dietary supplements, products that give off electronic radiation, and for regulating tobacco products.
https://www.fda.gov/news-events/press-announcements/fda-approves-first-targeted-therapy-treat-patients-painful-complication-sickle-cell-disease
---
AZBio Education Notes
ADAKVEO® (crizanlizumab-tmca) was approved by the US Food and Drug Administration (FDA) on November 15, 2019 to reduce the frequency of vaso-occlusive crises in adults and pediatric patients aged 16 years and older with sickle cell disease.
Sickle cell disease background
Sickle cell disease is a genetic disorder most common in people of African ancestry; it is also prevalent among people of Hispanic ancestry. It affects approximately 100,000 Americans.2
Vaso-occlusive crises (VOCs), the hallmark of SCD, are unpredictable, extremely painful events that last, on average, 10 days and can lead to acute complications, and may result in costly emergency room (ER) visits and hospitalizations for individuals with SCD. Patients with SCD who are insured by Medicare and Medicaid may experience more ER visits and inpatient stays annually than those with private insurance. An estimated 197,000 VOC-related adult ER visits may cost approximately $356 million. There are also an estimated 83,149 adult SCD inpatient stays nationwide that cost approximately $488 million.
About ADAKVEO
ADAKVEO is the first and only FDA-approved once-monthly treatment to reduce the frequency of VOCs in SCD. ADAKVEO is supplied as a 100 mg/10 mL (10 mg/mL) single-dose vial. ADAKVEO is administered in an outpatient setting by intravenous infusion over 30 minutes at Weeks 0 and 2, then every 4 weeks.
Please see full Prescribing Information for complete dosage and administration instructions.
What is ADAKVEO® (crizanlizumab-tmca)?1
ADAKVEO is used
in people 16 years of age and older who have sickle cell disease
to help reduce how often certain episodes (crises) happen
It is not known if ADAKVEO is safe and effective in children under 16 years of age.
IMPORTANT SAFETY INFORMATION
What is the most important information I should know about ADAKVEO?
ADAKVEO may cause serious side effects, including infusion reactions.
Infusion reactions. Infusion reactions may happen within 24 hours of receiving an infusion of ADAKVEO. Tell your health care provider right away if you get any of the following signs and symptoms of an infusion reaction:
fever
chills or shivering
nausea
vomiting
tiredness
dizziness
sweating
hives
itching
shortness of breath or wheezing
Your doctor or health care provider may monitor you for signs and symptoms of infusion reactions.
ADAKVEO may interfere with a blood test.
Tell your health care provider that you are receiving ADAKVEO before having any blood tests. ADAKVEO may interfere with a laboratory test to measure your platelet counts.
Before receiving ADAKVEO, tell your health care provider about all of your medical conditions, including if you
are pregnant or plan to become pregnant. It is not known if ADAKVEO may harm your unborn baby
are breastfeeding or plan to breastfeed. It is not known if ADAKVEO passes into your breast milk. You and your health care provider should decide the best way to feed your baby during treatment with ADAKVEO
Tell your health care provider about all of the medicines you take, including prescription and over-the-counter medicines, vitamins, and herbal supplements.
The most common side effects of ADAKVEO include:
These are not all of the possible side effects of ADAKVEO. For more information, ask your health care provider or pharmacist.
Call your doctor for medical advice about side effects.
You are encouraged to report negative side effects of prescription drugs to the FDA. Visit www.fda.gov/medwatch, or call 1-800-FDA-1088.
Please click here for full Prescribing Information for ADAKVEO, including Patient Information
This education note is based on information provided by: