HTG Molecular Diagnostics, Inc. (HTGM), a provider of instruments, reagents, and services for molecular profiling applications, announced that it has entered into a research agreement with Centre Léon Bérard, which provides the framework for molecular profiling studies aimed to advance precision medicine. The initial project utilizes the HTG EdgeSeq Oncology Biomarker Panel to retrospectively characterize immunologic profiles from advanced malignant tumor samples collected in the ProfiLER study (ClinicalTrials.gov identifier NCT01774409).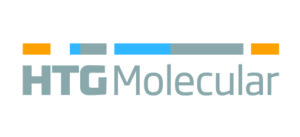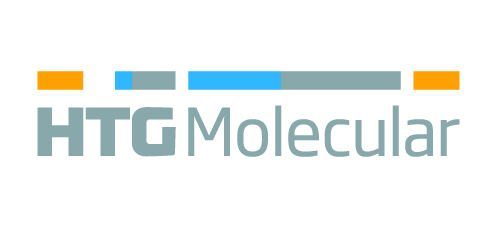 "We believe this immunogenic profiling of tumors, led by Dr. Pierre Saintigny within the Department of Translational Research and Innovation, will allow us to identify biomarkers with a potential predictive value and to determine if some genetic disorders are linked to immunity status alterations," said Pr. Jean-Yves Blay, M.D., Ph.D., Director of Centre Léon Bérard. Centre Léon Bérard, located in Lyon, France, is a member of the French Federation of Cancer Centers and UNICANCER, which brings together 20 French hospitals that specialize in the treatment of cancer patients.
"We are thrilled to be working with the Centre Léon Bérard in the fight against cancer," said Jean Claude Gerard Vice President of European Operations for HTG. "Our HTG EdgeSeq chemistry is well suited for the initial project because it will allow Dr. Saintigny and team to perform molecular profiling on small FFPE samples, and we believe the project sets the stage for future diagnostic opportunities arising from this collaboration."
About HTG:
Headquartered in Tucson, Arizona, the mission of HTG Molecular Diagnostics (HTG) is to empower precision medicine at the local level. In 2013 the company commercialized its first instrument platform and a portfolio of RNA assays that leveraged HTG's original proprietary nuclease protection chemistry. Continuous improvement led to the 2014 launch of the company's HTG EdgeSeq product line, which automates sample and targeted library preparation for next-generation sequencing. Additional information is available at www.htgmolecular.com.
Safe Harbor Statement:
Statements contained in this press release regarding matters that are not historical facts are "forward-looking statements" within the meaning of the Private Securities Litigation Reform Act of 1995, including statements about the anticipated benefits or results of our agreement with Centre Léon Bérard, the capabilities of our technology, and our ability to advance precision medicine with our research partners or otherwise. Words such as "believes," "anticipates," "plans," "expects," "intends," "will," "goal," "potential" and similar expressions are intended to identify forward-looking statements, though not all forward-looking statements necessarily contain these identifying words. These forward-looking statements are based upon management's current expectations, are subject to known and unknown risks, and involve assumptions that may never materialize or may prove to be incorrect. Actual results and the timing of events could differ materially from those anticipated in such forward-looking statements as a result of various risks and uncertainties, including, without limitation, risks associated with the process of developing and commercializing diagnostic products, our ability to achieve and sustain sufficient market acceptance, and the capabilities of our product and service solutions to keep pace with rapidly changing technology and customer requirements. These and other factors are described in greater detail in our filings with the Securities and Exchange Commission, including without limitation our Annual Report on Form 10-K for the Year ended December 31, 2016. All forward-looking statements contained in this press release speak only as of the date on which they were made, and we undertake no obligation to update such statements to reflect events that occur or circumstances that exist after the date on which they were made.