HTG Molecular Diagnostics, Inc. (Nasdaq:HTGM), a provider of instruments and reagents for molecular profiling applications, today announced that it has obtained CE-IVD marking for its HTG EdgeSeq DLBCL Cell of Origin Assay and next-generation sequencing (NGS) based HTG EdgeSeq system.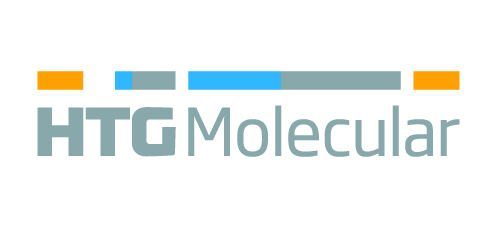 There are approximately 79,000 non-Hodgkin lymphomas per year in the European Union, and as many as 40% of those are diagnosed as diffuse large B-cell lymphoma (DLBCL). The 2016 updates to the World Health Organization (WHO) guidelines for the classification of lymphoid neoplasms have been reported to require subtyping of DLBCL tumors as activated B‑cell (ABC) or germinal center B-cell (GCB).
The HTG EdgeSeq DLBCL Cell of Origin Assay uses gene expression profiling to determine the cell of origin subtype of DLBCL tumors from formalin fixed paraffin embedded (FFPE) tissue. The profiled data are assessed by a classification algorithm and the tumor determined to be activated B-cell like (ABC), germinal B-cell like (GCB), or unclassified.
"This assay was developed in anticipation of the 2016 updates to the WHO guidelines for DLBCL," stated Chris Roberts, Senior Vice President of Corporate Strategy and Marketing. "Unlike traditional immunohistochemistry approaches requiring multiple tumor sections and multiple assays to sub-classify DLBCL, our HTG EdgeSeq DLBCL Cell of Origin Assay provides such classification from only a single FFPE tissue section."
"We are excited to obtain CE-IVD status for the HTG EdgeSeq DLBCL Cell of Origin Assay and for our NGS-based HTG EdgeSeq system," stated TJ Johnson, President and CEO of HTG Molecular Diagnostics. "These are important milestones in HTG's transition to a clinical diagnostics company and in its mission of empowering precision medicine at the local level."
About HTG:
Headquartered in Tucson, Arizona, HTG's mission is to empower precision medicine at the local level. In 2013, the company commercialized its HTG Edge instrument platform and a portfolio of RNA assays that leverage HTG's proprietary nuclease protection chemistry. HTG's product offerings have since expanded to include its HTG EdgeSeq product lines, which automate sample and targeted library preparation for next-generation sequencing. Additional information is available at www.htgmolecular.com.