Amendment allows for the development of IVD test kits compatible with Illumina technology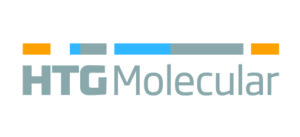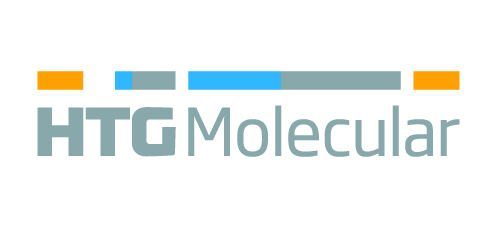 TUCSON, Ariz.n On April 30, 2019, HTG Molecular Diagnostics, Inc. (Nasdaq: HTGM) (HTG), a diagnostic company whose mission is to advance precision medicine, today announced it has amended its IVD Test Developmentand Component Supply Agreement with Illumina, Inc. (Illumina), previously amended in June 2017, to enable the expansion of potential fields for development and commercialization of IVD test kits for use with HTG EdgeSeq and Illumina sequencing technology. Under the amended agreement, HTG may now submit potential development plans to Illumina for consideration of approval in the fields of autoimmune, cardiovascular, and fibrosis disorders and diseases, in addition to development plans in the oncology field.
"This amendment highlights our commitment to developing molecular diagnostic tests which advance precision medicine, not only in oncology, but in other critical fields such as autoimmune or cardiovascular disorders and diseases," stated John Lubniewski, HTG's President and Chief Executive Officer. "The American Autoimmune Related Diseases Association officially recognizes over 100 separate autoimmune diseases with over 50 million Americans currently living with an autoimmune disease. Biomarker-driven autoimmune drug development has recently become a focus of many biopharmaceutical companies, which creates a potential opportunity for HTG to partner with these companies in creation of a companion diagnostic leveraging HTG's EdgeSeq technology and Illumina's sequencing technology."
Byron Lawson, HTG's SVP, Pharma Business Unit added, "As previously announced, HTG is currently developing a 2,000+ gene expression assay for molecular profiling both liquid and tissue biopsies in autoimmune diseases that is expected to be available as a Research Use Only assay in 2019. We are very excited about this new comprehensive autoimmune assay, which will be available for potential biomarker discovery with liquid biopsy as the primary sample type. Early indications from biopharmaceutical companies of the need for biomarker-driven autoimmune development have led to the expansion of our agreement with Illumina, which we believe provides the foundation for potential development of one or more such autoimmune companion diagnostic assays."
About HTG:
HTG is focused on NGS-based molecular profiling. The company's proprietary HTG EdgeSeq technology automates complex, highly multiplexed molecular profiling from solid and liquid samples, even when limited in amount. HTG's customers use its technology to identify biomarkers important for precision medicine, to understand the clinical relevance of these discoveries, and ultimately to identify treatment options. Our mission is to empower precision medicine at the local level.
Safe Harbor Statement: