Partnership Enhances the Position of Insys as Potential Leader in Synthetic Pharmaceutical Cannabinoids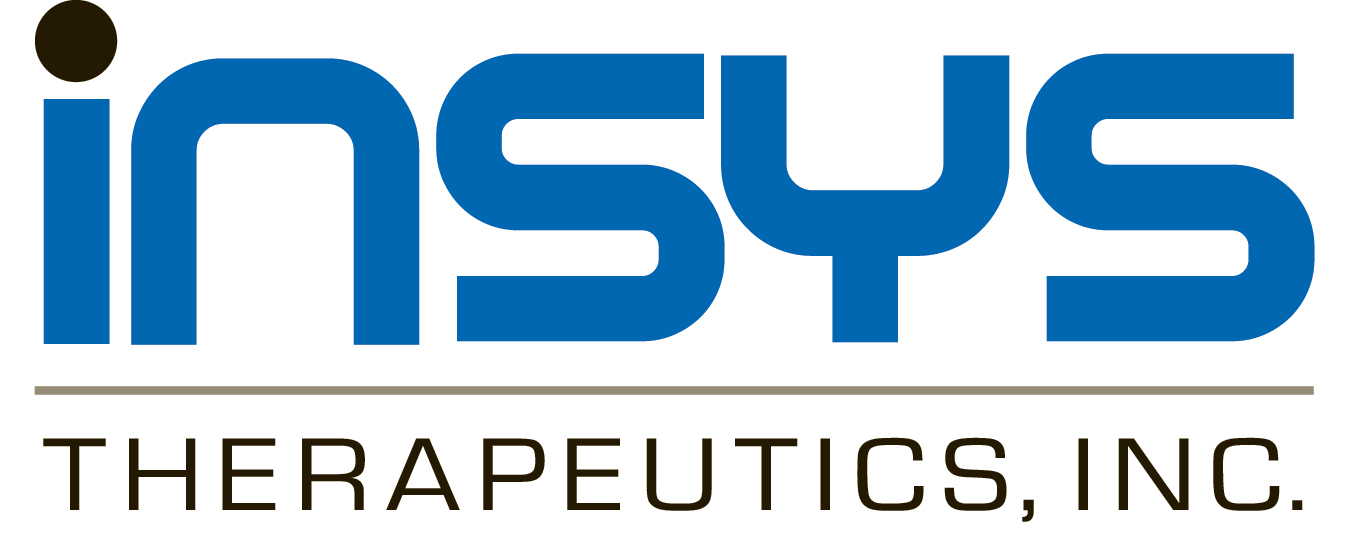 Insys Therapeutics, Inc.( INSY) today announced that it has entered into an exclusive license agreement and partnership with U.K. based Senzer Ltd. for the development of inhaled synthetic pharmaceutical cannabinoid products including dronabinol ("THC") and cannabidiol ("CBD") using Senzer's proprietary inhalation delivery technology.
"The Senzer technology involves no heat or combustion and as a result produces no ash or smoke. It also doesn't require a battery or other energy source and is activated simply by the user's inhalation. We are excited to be working with Insys to potentially deliver synthetic pharmaceutical cannabinoids, such as THC and CBD in this unique inhalation system," said Alex Hearn, Chief Executive Officer of Senzer and the inventor of the technology.
Senzer has exclusively licensed all proprietary inhalation delivery technology in the field of Cannabinoid molecules (and the intellectual property related thereto) held by Kind Consumer Holdings Limited, a UK based healthcare research and development company focused on inhalation technologies. The Kind Consumer inhalation technology has been recently approved by the Medicines and Healthcare products Regulatory Agency ("MHRA") in the United Kingdom as a licensed medicine ("Voke Inhaler(R)") for smoking cessation. Insys and Senzer will work towards the development of synthetic pharmaceutical THC and CBD inhaled products under the guidance of the U.S. Food and Drug Administration ("FDA") using the same inhalation technology as used in the Voke Inhaler product.
"This unique inhalation delivery technology will complement our portfolio of in-market products, and developmental-stage synthetic pharmaceutical cannabinoids and sublingual sprays. With our commitment to cannabinoids, we believe this partnership is a step forward to potentially establish Insys as a frontrunner in this arena," said Michael Babich, President and Chief Executive Officer.
"The incorporation of Insys' synthetic pharmaceutical THC and CBD into this non-heat, pressure-based technology for inhalation delivery has the potential to enhance their efficacy in supportive cancer care. I believe it can also further advance Insys Therapeutics as an outright innovator and leader in this critically important area of cancer management," said David S. Alberts, MD., Director Emeritus, University of Arizona Cancer Center.
Both CBD and THC have potential usage in the cancer populations. THC, currently available as an FDA approved capsule (Marinol(R) and generic versions), is indicated for nausea and vomiting associated with chemotherapy in adults. Preclinical studies suggest that CBD may have applications in glioblastoma multiforme and chemotherapy induced neuropathic pain. Besides oncology, CBD has the potential to provide new treatment options for a wide variety of diseases, such as epilepsy, brain cancer, schizophrenia, post-traumatic stress disorder, anxiety, Alzheimer's disease, neuropathic pain, Parkinson's disease, addiction, diabetes, and many others.
Company Expands Research and Development Team
Insys also announced that it has recently hired new key managers with substantial pharmaceutical and manufacturing experience to advance this project. Lein-Lung (LL) Sheu, Ph.D. joins Insys as Senior Vice President, Manufacturing, where his responsibilities will include overseeing the Insys cannabinoid manufacturing facility. Dr. Sheu brings over two decades of manufacturing experience with pharmaceutical companies such as Ikaria, Inc. and Baxter International, where he oversaw global supply chain operations. Additionally, Brent Donovan, Ph.D., Senior Director, Pharmaceutical Research, and Oscar Liu, Ph.D., Director, Pharmaceutical Research, both join Insys with over thirty years of collective experience in inhalation and oral drug delivery development experience with companies such as Merck, Par Pharmaceutical and Pfizer Inc.
"We welcome LL, Brent and Oscar to our team at Insys. We look forward to their contributions as we continue to advance our trajectory as a fully-integrated pharmaceutical company with in-house research and development, manufacturing and commercialization capabilities," concluded Babich.
About Insys Therapeutics, Inc.
Insys Therapeutics is a specialty pharmaceutical company that develops and commercializes innovative drugs and novel drug delivery systems of therapeutic molecules that improve the quality of life of patients. Using proprietary sublingual spray technology and capabilities to develop pharmaceutical cannabinoids, Insys strives to address the clinical shortcomings of existing commercial products. The Company recently submitted a New Drug Application to the U.S. Food and Drug Administration for Dronabinol Oral Solution, a proprietary, orally administered liquid formulation of dronabinol that Insys believes has distinct advantages over the current formulation of dronabinol in soft gel capsule. Insys is developing a pipeline of sublingual sprays, as well as synthetic pharmaceutical cannabidiol.
Subsys(R) is a registered trademark of Insys Therapeutics, Inc.
About Senzer Ltd.
Senzer Ltd. is a U.K. based innovative inhalations technology company specializing in development and commercialization of therapeutic delivery systems of cannabinoid products, and is developing a pipeline of inhalation products to meet unmet medical needs. Senzer Ltd. is addressing in particular the need for development of rapid onset inhaled delivery without heat, combustion or electronics to deliver pharmaceutically active cannabinoids, as well as other active pharmaceutical and formulations.
Visit http://www.insysrx.com for more information and Forward Looking Statements