Insys Therapeutics, Inc. (NASDAQ:INSY) ("Insys" or "the Company") today announced enrollment of the first patient in a Phase II clinical trial for the treatment of cocaine dependence using its pharmaceutical cannabidiol (CBD) product candidate. The study is being conducted by Dr. Didier Jutras-Aswad, MD, at the University of Montreal Hospital Research Center (CRCHUM) and is supported by the Canadian Institutes of Health Research (CIHR) and the Company.
"We are pleased to have begun enrollment in this important trial to treat cocaine dependence, a disease afflicting people in every part of society," said Santosh Vetticaden, MD, PhD, Senior Vice President and Chief Medical Officer of Insys Therapeutics. "If successful, we anticipate subsequent studies to fully explore the potential of our CBD product as a much needed treatment option for those seeking to overcome their addiction."
Dr. Jutras-Aswad, lead investigator for this trial, added, "This is an important investigation for a disorder that causes morbidity, mortality, and has significant social impact. I believe this investigation of CBD for the treatment of cocaine dependence will contribute appreciably toward advancing therapies for the treatment of addiction."
The trial is aimed at determining the effects of CBD on the management of craving and withdrawal symptoms, as well as prevention of relapse, helping patients in both the initial stages of treatment, as well as the long-term commitment to remission of their addiction.
For more information about the trial, seehttps://clinicaltrials.gov/ct2/show/NCT02559167.
About Pharmaceutical CBD
Cannabidiol (CBD) is one of at least 60 active cannabinoids identified in cannabis and is considered by many to have a wider scope of medical applications than does tetrahydrocannabinol (THC).
Insys' pharmaceutical CBD is over 99.5% pure cannabidiol. It is synthesized to be chemically identical to the CBD extracted from cannabis and is produced in a controlled environment. The FDA issued a Drug Master File (DMF) to Insys for its CBD active pharmaceutical ingredient in May 2014.
About Cocaine Addiction
Cocaine is a powerfully addictive stimulant that is used by approximately 1.5 million Americans. Cocaine addiction has devastating health and social consequences and accounts for over 500,000 emergency visits per year, more than 5,000 deaths per year and significant financial and social burden related to crime, loss of productivity and healthcare costs. Currently, there are no FDA-approved medications to help with the treatment of cocaine addiction or dependence.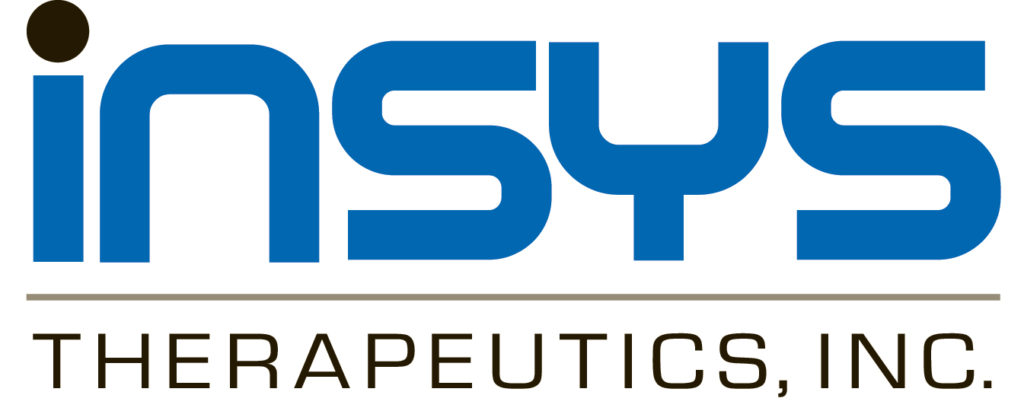 About Insys Therapeutics, Inc.
Insys Therapeutics is a specialty pharmaceutical company that develops and commercializes innovative drugs and novel drug delivery systems of therapeutic molecules that improve the quality of life of patients. Using proprietary sublingual spray technology and capabilities to develop pharmaceutical cannabinoids, Insys is developing a pipeline of products intending to address unmet medical needs and the clinical shortcomings of existing commercial products. Insys currently markets one product, SUBSYS® (fentanyl sublingual spray) but has received approval for the marketing of SYNDROSTM (dronabinol oral solution), a proprietary, orally administered liquid formulation of dronabinol that Insys believes has distinct advantages over the current formulation of dronabinol in soft gel capsule.  Insys is committed to developing medications for potentially treating addiction to opioids, opioid overdose, epilepsy, and other disease areas with high unmet need.
SOURCE: Insys Therapeutics