PHOENIX, July 18, 2017 (GLOBE NEWSWIRE) — Insys Therapeutics, Inc. (NASDAQ:INSY) ("Insys" or "the Company") announced today that Andrew G. Long has joined the company as Chief Financial Officer, effective August 7, 2017.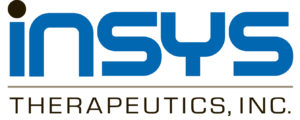 Andrew G. Long is a seasoned finance executive with three decades of experience in the life sciences, bio-pharma and industrial sectors. Mr. Long brings to Insys a diverse set of experiences, which he honed at companies known for grooming best-in-class finance talent. His extensive skillset includes: corporate and operational finance, strategy, supply chain, information technology, M&A integration and talent acquisition and development. He most recently served as Senior Vice President of Global Finance at Patheon, from 2015 to 2017, where he worked extensively with their operational finance and corporate team members on a number of initiatives leading up to Patheon's IPO. Prior to his role at Patheon, Mr. Long spent nine years providing management and financial operations expertise as Vice President of Global Finance for multiple divisions at Thermo Fisher Scientific. He previously spent five years directing global financial planning, reporting and analysis activities for the BioScience Division of Cambrex Corporation. Previously, Mr. Long also spent almost a decade building his financial expertise in various roles at Abbott Laboratories.
"Andrew is a results-oriented, progressive leader with extensive global financial experience. His breadth of experience and proven record of building organizations and developing talent will complement the strengths of our senior management team. We look forward to his leadership and guidance as we focus on growing our business and developing our pipeline candidates," stated Saeed Motahari, President and Chief Executive Officer of Insys.
"I would like to thank Darryl Baker, who has served as our CFO since the Company's IPO in 2013, for his commitment and many contributions to Insys," added Motahari.
About INSYS
Insys Therapeutics is a specialty pharmaceutical company that develops and commercializes innovative drugs and novel drug delivery systems of therapeutic molecules that improve the quality of life of patients. Using proprietary sublingual spray technology and capabilities to develop pharmaceutical cannabinoids, INSYS is developing a pipeline of products intending to address unmet medical needs and the clinical shortcomings of existing commercial products. INSYS currently markets one product, SUBSYS® (fentanyl sublingual spray) and has received approval for the marketing of SYNDROS™ (dronabinol oral solution), a proprietary, orally administered liquid formulation of dronabinol. INSYS is committed to developing medications for potentially treating addiction to opioids, opioid overdose, epilepsy, and other disease areas with a significant unmet need.
SUBSYS® and SYNDROS™ are trademarks of Insys Development Company, Inc., a subsidiary of Insys Therapeutics, Inc.
Forward-Looking Statements
This press release contains forward-looking statements including regarding our belief that Mr. Long's breadth of experience and proven record of building organizations and developing talent will complement the strengths of our senior management team. These forward-looking statements are based on management's expectations and assumptions as of the date of this press release; actual results may differ materially from those in these forward-looking statements as a result of various factors, many of which are beyond our control. These factors include, but are not limited to risk factors described in our filings with the United States Securities and Exchange Commission, including those factors discussed under the caption "Risk Factors" in our Annual Report on Form 10-K for the year ended December 31, 2016 and subsequent updates that may occur in our Quarterly Reports on Form 10-Q. Forward-looking statements speak only as of the date of this press release and we undertake no obligation to publicly update or revise these statements, except as may be required by law.
NOTE: All trademarks and registered trademarks are the property of their respective owners.