Study will evaluate safety and efficacy of company's CBD product candidate in rare genetic disease characterized by insatiable appetite in children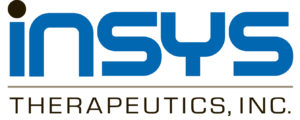 INSYS Therapeutics, Inc. (NASDAQ:INSY), a leader in the development, manufacture and commercialization of pharmaceutical cannabinoids and spray technology, recently initiated a Phase 2 clinical trial of its cannabidiol (CBD) oral solution for evaluation of safety and efficacy in pediatric patients with Prader-Willi syndrome, a rare genetic disease characterized by insatiable appetite in children that often leads to obesity, type 2 diabetes and premature death.
Prader-Willi syndrome is the most common genetic cause of obesity that has been identified, affecting upwards of 400,000 people worldwide, according to epidemiological research.
"Individuals with Prader-Willi syndrome face relentless hunger, which requires strict environmental controls, such as locking pantries and refrigerators to prevent life-threatening obesity," explained Theresa Strong, director of research programs at the Foundation for Prader-Willi Research, whose PWS Awareness Month is May. "Currently there are no treatments for the most challenging aspects of the disorder, which takes a toll on patients' families as well."
The INSYS study will measure the effect of the company's propriety CBD oral solution on behavior related to hyperphagia, defined as abnormally increased appetite for and consumption of food, in patients with Prader-Willi syndrome. The protocol envisions enrollment of 66 subjects (ages 8­–17 years old) at 10 clinical sites in the United States, with results expected in the fourth quarter of 2019. In December 2017, the FDA granted INSYS "Fast Track" designation for the company's clinical development program in Prader-Willi syndrome.
"While Prader-Willi syndrome presents a complex constellation of symptoms to address, our study will focus on one of the most challenging, hyperphagia," said Steve Sherman, senior vice president of regulatory affairs for INSYS Therapeutics. "Our formulation of CBD has the potential to be an important addition to the limited range of treatment options for this condition."
In addition to this Phase 2 clinical trial of CBD in Prader-Willi syndrome, INSYS has also recently started trials of CBD as an investigational treatment for infantile spasms (Phase 3) and childhood absenceepilepsy (Phase 2).
About INSYS
INSYS Therapeutics is a specialty pharmaceutical company that develops and commercializes innovative drugs and novel drug delivery systems of therapeutic molecules that improve patients' quality of life. Using proprietary spray technology and capabilities to develop pharmaceutical cannabinoids, INSYS is developing a pipeline of products intended to address unmet medical needs and the clinical shortcomings of existing commercial products. INSYS is committed to developing medications for potentially treating addiction to opioids, opioid overdose, epilepsy, and other disease areas with a significant unmet need.
Forward-Looking Statements
This news release contains forward-looking statements including our belief regarding the potential of the company's investigational CBD oral solution to become a treatment for Prader-Willi syndrome. These forward-looking statements are based on management's expectations and assumptions as of the date of this news release; actual results may differ materially from those in these forward-looking statements as a result of various factors, many of which are beyond our control. These factors include, but are not limited to, risk factors described in our filings with the United States Securities and Exchange Commission, including those factors discussed under the caption "Risk Factors" in our Annual Report on Form 10-K for the year ended Dec. 31, 2017 and subsequent updates that may occur in our Quarterly Reports on Form 10-Q. Forward-looking statements speak only as of the date of this news release, and we undertake no obligation to publicly update or revise these statements, except as may be required by law.
| | | |
| --- | --- | --- |
| CONTACT: | Corporate Communications | Investor Relations |
| | Joe McGrath | Jackie Marcus or Chris Hodges |
| | INSYS Therapeutics | Alpha IR Group |
| | 480-500-3101 | 312-445-2870 |
| | jmcgrath@insysrx.com | INSY@alpha-ir.com |