INSYS Therapeutics, Inc. (NASDAQ:INSY), a leader in the development, manufacture and commercialization of pharmaceutical cannabinoids and spray technology, today announced plans to advance clinical research of dronabinol inhalation using a novel and patented breath-actuated device—licensed from U.K.-based Senzer Ltd. and accepted by the U.S. Food and Drug Administration (FDA) under an investigational new drug (IND) filing—in the second half of 2018.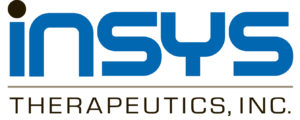 "Senzer's proprietary inhalation technology involves no heat or combustion to deliver the therapeutic molecule to the distal lung, an important attribute in connection with dronabinol, which requires an ambient temperature to maintain molecular stability," explained Venkat Goskonda, senior vice president of R&D for INSYS Therapeutics. "Our partner's hand-held device is actuated by the user's inhalation, obviating the need for the hand-breath coordination that is required with traditional metered-dose inhalers."
Senzer's chief executive officer, Alex Hearn, added: "We are excited to be supporting INSYS on its clinical development program for dronabinol inhalation. The device we have licensed to INSYS is a unique inhalation system—distinct from a nebulizer—because it does not require a battery or a heating element to operate. Importantly as well, the technology inside the device has already been approved by the U.K.'s Medicines and Healthcare products Regulatory Agency, the MHRA."
Ultimately, INSYS intends to study dronabinol inhalation as an investigational treatment for anorexia in cancer and agitation in Alzheimer's disease. Currently planned studies target anorexia associated with weight loss in patients with AIDS and chemotherapy-induced nausea and vomiting in adult cancer patients whose response to conventional antiemetics is inadequate.
INSYS's cannabinoids platform also includes cannabidiol (CBD) oral solution, with clinical trials for infantile spasm, childhood absence epilepsy and Prader-Willi syndrome.
About INSYS
INSYS Therapeutics is a specialty pharmaceutical company that develops and commercializes innovative drugs and novel drug delivery systems of therapeutic molecules that improve patients' quality of life. Using proprietary spray technology and capabilities to develop pharmaceutical cannabinoids, INSYS is developing a pipeline of products intended to address unmet medical needs and the clinical shortcomings of existing commercial products. INSYS is committed to developing medications for potentially treating addiction to opioids, opioid overdose, epilepsy, and other disease areas with a significant unmet need.
About Senzer
Senzer Ltd. is a U.K.-based company which manufacturers and licences unique respiratory products for the delivery of pharmaceutical cannabinoids. Senzer focuses on indications of inhaled cannabinoids and other drugs that meet unmet medical needs. Senzer's unique respiratory devices allow fine delivery of small molecules to the lung with rapid onset.
Forward-Looking Statements
This news release contains forward-looking statements including INSYS Therapeutics' belief regarding the potential of: (i) CBD oral solution to be a treatment for infantile spasm, childhood absence epilepsy and Prader-Willi syndrome; and (ii) dronabinol inhalation to be a treatment for agitation in Alzheimer's disease and anorexia in cancer. These forward-looking statements are based on management's expectations and assumptions as of the date of this news release; actual results may differ materially from those in these forward-looking statements as a result of various factors, many of which are beyond our control. These factors include, but are not limited to, risk factors described in our filings with the United States Securities and Exchange Commission, including those factors discussed under the caption "Risk Factors" in our Annual Report on Form 10-K for the year ended Dec. 31, 2017 and subsequent updates that may occur in our Quarterly Reports on Form 10-Q. Forward-looking statements speak only as of the date of this news release, and we undertake no obligation to publicly update or revise these statements, except as may be required by law.
| | | |
| --- | --- | --- |
| CONTACT: | Corporate Communications | Investor Relations |
| | Joe McGrath | Jackie Marcus or Chris Hodges |
| | INSYS Therapeutics | Alpha IR Group |
| | 480-500-3101 | 312-445-2870 |
| | jmcgrath@insysrx.com | INSY@alpha-ir.com |