Plans to Submit NDA for Dronabinol Oral Solution in First Quarter of 2015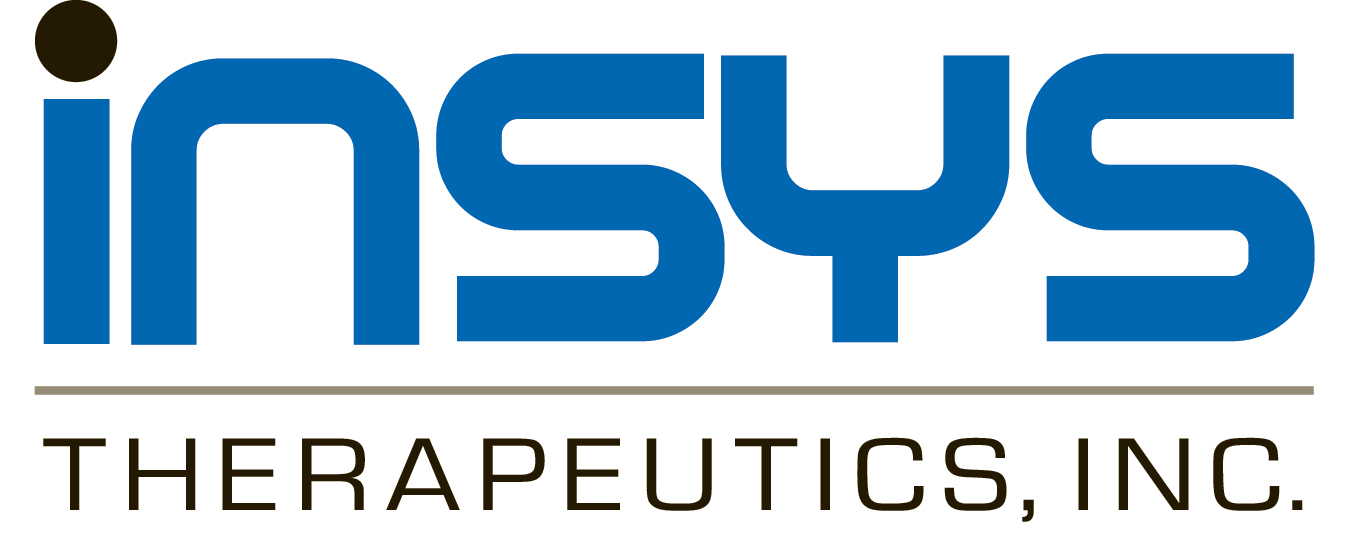 PHOENIX, AZ, Jan 12, 2015  — Insys Therapeutics, Inc. today announced progress and expected milestones for multiple projects in its pipeline of innovative supportive care and therapy products and candidates. The Company intends to submit a New Drug Application (NDA) to the Food and Drug Administration (FDA) and to advance five programs into Phase III clinical trials in 2015.
"We have expanded our research and developments efforts while remaining focused on our two core areas of concentrations, the pharmaceutical cannabinoid space and sublingual sprays," said Michael L. Babich, President and Chief Executive Officer. "We have made strong progress in advancing our portfolio of product candidates, each of which aligns with our goal of commercializing innovative pharmaceuticals that will provide pain relief and other benefits to patients."
Pharmaceutical Cannabinoids Dronabinol Oral Solution Insys has submitted its pediatric study plan to the FDA, and expects to file an NDA for its proprietary Dronabinol Oral Solution in the first quarter of 2015. The Company believes that this product, if approved, may offer advantages including more consistent bioavailability, faster onset of action and more flexible dose titration as compared with the currently available dronabinol capsule product.
Cannabidiol Insys has submitted an Investigational New Drug (IND) application for its pharmaceutical cannabidiol (CBD) formulation for the treatment of epilepsy. Following a 24-subject Phase I pharmacokinetic (PK) study that Insys expects to commence in the first quarter of 2015, the Company believes it will begin a Phase III study in the second half of 2015. Insys intends to pursue two indications for which its CBD formulation has been granted orphan drug designation, Lennox Gastaut Syndrome and Dravet Syndrome, both rare forms of pediatric epilepsy.
Insys' new facility in Round Rock, Texas was recently inspected by the DEA, and will allow the Company to manufacture ample quantities of THC and CBD for its commercial plans.
Sublingual Sprays Potential Subsys Label Expansion The Company recently held an FDA meeting to discuss potential additional indications for its sublingual fentanyl delivery system in opioid-naive subjects. Insys has come to an agreement with the FDA on the two studies required to pursue a label for an acute post-operative pain indication. Following a dose ranging study that Insys expects to commence in the first half of 2015 in opioid-naive patients, the Company intends to conduct a Phase III efficacy trial of Subsys(R) (fentanyl sublingual spray) in the treatment of acute post-operative pain using the bunionectomy model. Insys intends to initiate the Phase III study in the second half of 2015, and expects to report study outcomes in 2016. Subsys(R) is currently indicated to manage breakthrough pain in opioid-tolerant adult cancer patients.
Buprenorphine In the first half of 2015, Insys intends to initiate a Phase III study to evaluate the efficacy of its buprenorphine sublingual spray for the treatment of acute pain in approximately 320 patients undergoing a bunionectomy procedure. Insys expects to complete the Phase III study within one year and to report data from this pivotal trial in 2016.
Buprenorphine/Naloxone Based on positive outcomes of a now-complete Phase I study of its sublingual spray buprenorphine/naloxone candidate, Insys has determined the go-forward dosing and ratios for its Phase III program in addiction. The Phase III program will consist of a bioequivalence study comparing the buprenorphine/naloxone sublingual spray to the reference listed drug Suboxone(R), a sublingual film. Insys expects to initiate its Phase III program in 2015.
Ondansetron Insys has filed an IND for its ondansetron sublingual spray candidate and expects to complete a pilot PK study in the first quarter of 2015. Data from this study will be used to determine the proper go-forward dose for the pivotal PK study which will begin in 2015. The Phase III program will consist of a bioequivalence study comparing ondansetron spray to Zofran(R), a sublingual tablet.
In addition, Insys is working on a dozen new molecules utilizing its sublingual spray system. The Company intends to update the market on these molecules as they enter Phase I trials.
About Insys Therapeutics, Inc.
Insys Therapeutics is a specialty pharmaceutical company that develops and commercializes innovative drugs and novel drug delivery systems of therapeutic molecules that improve the quality of life of patients. Using our proprietary sublingual spray technology and our capability to develop pharmaceutical cannabinoids, Insys addresses the clinical shortcomings of existing commercial products. Insys currently markets two products, Subsys(R), which is sublingual Fentanyl spray for breakthrough cancer pain, and a generic version of Dronabinol (THC) capsules. Our lead product candidate is Dronabinol Oral Solution, a proprietary orally administered liquid formulation of dronabinol. Insys is also developing a pipeline of sublingual sprays, as well as pharmaceutical cannabidiol.
Subsys(R) is a registered trademark of Insys Therapeutics, Inc.
Zofran(R) and Suboxone(R) are registered trademarks of the Glaxo Smith Kline Group and Reckitt Benckiser Healthcare (UK) Ltd., respectively.
Forward-Looking Statements
This press release contains forward-looking statements, including statements regarding the development of Insys' pipeline of sublingual sprays and pharmaceutical cannabinoids, expected study and program timelines and target dates related to the research and development efforts of the company and any expectations or results related to past or future meetings with governmental agencies including the FDA. These forward-looking statements are based on management's expectations and assumptions as of the date of this press release, and actual results may differ materially from those in these forward-looking statements as a result of various factors, many of which are beyond our control. For a description of these risks facing the company, please see the risk factors described in our filings with the United States Securities and Exchange Commission, including those factors discussed under the caption "Risk Factors" in our Annual Report on Form 10-K for the year ended December 31, 2013 and any subsequent updates that may occur in our Quarterly Reports on Form 10-Q. Forward-looking statements speak only as of the date of this press release and we undertake no obligation to update or revise these statements, except as may be required by law.
SOURCE: Insys Therapeutics