Rapid changes in the pharmaceutical industry and in the discipline of pathology expand the need for biostatistics
The quantitative nature of digital pathology requires integrated biostatistics services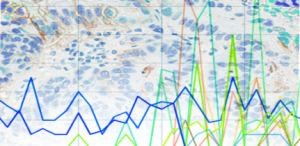 Boulder, CO — July 29, 2013 — Flagship Biosciences, a leading provider of tissue analysis for pharmaceutical and medical device development, has added biostatistics services for preclinical and clinical trials support.
­
A complete service in tissue analysis requires cancer biologists, pathologists, image analysis experts and biostatisticians all working together. With the addition of biostatistics, Flagship expands its world-class team to fully address a given tissue study, whether early stage biomarker development or clinical trial patient segmentation, or the development of an immunohistochemistry companion diagnostic. Given the changes and fragmentation of outsourcing in the industry today, a team with this set of experts can be a huge value in both time and quality to any drug or device development endeavor, whether a virtual company or a large established pharmaceutical firm.
The pharmaceutical industry and the discipline of pathology are both independently transforming. Large pharmaceutical firms previously relied on in-house pathology and statistical support, and a pathologist and statistician would work together regularly. With downsizing at large pharmaceutical companies and the growth of smaller biotechs and new virtual business models, these two disciplines are frequently now out-sourced. Even with retention of in-house capabilities, the researchers often find they have only limited accessibility to the statisticians and the iterative process of data interpretation becomes difficult. The essential communication between what the results are by a pathologist and what the results mean by a statistician are frequently disrupted, leading to incomplete analysis of the data.
The discipline of pathology is also undergoing a decade long transition to a digital discipline where quantitation will be expected.
"Where previously we relied on a pathologist to give a manual subjective score, there were limits to what a statistician could do with the data, said Dr. Steven Potts, CEO of Flagship Biosciences. "With the newer techniques that Flagship Biosciences is developing, there is a greater need for biostatistics, and also an emerging discipline of pathology statistics. This growth is a natural expansion as the discipline of tissue-based pathology develops towards a more quantitative discipline. Our expansion of in-house biostatistics capabilities will also strengthen our ongoing tissue-based companion diagnostics programs."
With new approaches to multiple measures of tissue markers which are rich in quantitative data, multivariate statistics becomes central. Even with single-value measurements in immunohistochemistry or immunofluorescence, the correct approach to determining a therapeutic cut-point requires statistics expertise. A statistician must fully understand the process of a pathology study in order to provide advice on critical decisions like sample size, adequate power, outlier analysis, and bias.
About Flagship Biosciences
Flagship Biosciences is a fast-growing histopathology services firm that works with over one hundred drug and medical device clients and fourteen of the largest fifteen global pharmaceutical companies. Flagship supports discovery and CLIA/GCP clinical trials in quantitative pathology. Flagship's biostatistics services improve upon their industry-leading digital pathology knowledge and expertise.