First Launched at the AACC 2015 Clinical Lab Expo in August 2015, the Roche  LabLeaders educational initiative is designed to help redefine the value of the laboratory with a suite of online and live educational workshops. 

New diagnostics platforms address critical factors for lab success. LabLeaders.com provides  unique educational resources that demonstrates how Roche is partnering with customers to redefine the value of the laboratory.
The new LabLeaders initiative (LabLeaders.com) was created to empower laboratories and the people within them through insight from industry innovators.  The website hosts original, exclusive content developed by progressive thought leaders who work as CEOs, physicians, lab directors, informatics experts, financial officers and strategic advisors.   The educational resources are free. Registration is required.
In addition , LabLeaders.com nationwide events will deliver the content and workshops live, allowing participants to gain access to industry experts and their peers to share best practices.

The Strategic Resource Center is specifically created to help lab leaders  redefine the value of their laboratory.
Th free online resource offers a collection of the most insightful, relevant articles and presentations from the laboratory industry organized into 5 key areas of focus with free articles, webinars and other resource materials.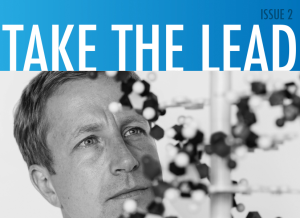 Take the Lead is a free  multimedia e-magazine developed in partnership with key laboratory leaders. This content provides actionable, hands-on strategies that you can immediately apply to your laboratory by learning more about:
LabacoEconomics
Relationship Building
Talent and Organizational Development
Leadership Development
Operational Efficiency and LEAN practices
more