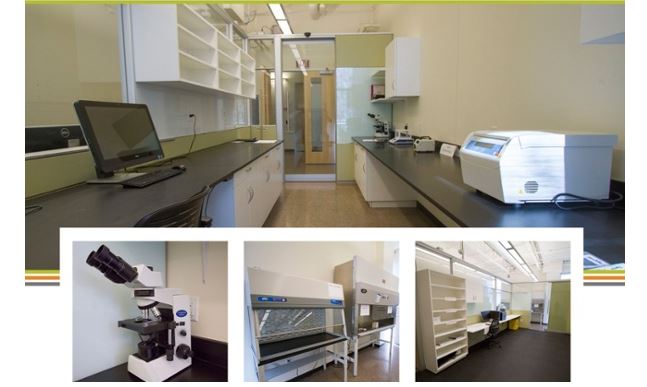 This 654 square-foot space features wet and dry lab capabilities, commercial grade biotechnology equipment and server access for data processing and storage, and full 24-7 security access. Additional business development services available from leading industry experts and mentors. *Move-in ready as early as November 1. 
The lab also features the following equipment (included in monthly rent for the space), all with less than 18 months usage:
DIRTT Modular Walls, Shelving and Countertops
Glacier -86°C Ultra-low Temperature Freezer
LabGard Class II, Type A2 Biosafety Cabinet
Olympus CX41 Portable Microscope
Olympus BX46 Standard Microscope
Thermo Scientific Benchtop Centrifuge
Thermo Scientific MaxiMix II Vortex Mixer (120V)
Purifier® Class I Safety Enclosure
Modulus Data Systems DIFFCOUNT III Electronic Differential Tally Counters
Multiple Dell Processing Servers and Computer Workstations
And additional bio-related equipment!
"We were able to transform this space into a licensed CLIA Lab with the support of CEI leadership and resources, which accelerated our commercialization and helped position the company in the early cancer detection marketplace."
Scarlett Spring, President, VisionGate