Global Cancer Diagnostics, Inc.(Tempe, Arizona), The Critical Path Institute (Tucson, Arizona and Rockville, Maryland) and Ulthera, Inc.(Mesa, Arizona) announced as 2012 AZBio Fast Lane Award Winners.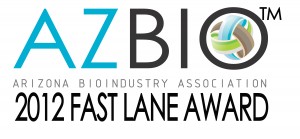 The AZBio Fast Lane Award recognizes the select few companies that have achieved outstanding milestones in the past 18 months. Significant progress can be measured by clinical results, regulatory approvals, certifications, collaborations, funding awards, product launches, job growth or product sales milestones.
This year's AZBio Fast Lane Award Winners are getting results and moving forward faster.  Congratulations to the teams at Global Cancer Diagnostics, Inc.(Tempe, Arizona), The Critical Path Institute (Tucson, Arizona and Rockville, Maryland) and Ulthera, Inc.(Mesa, Arizona).  The 2012 Fast Lane Award winners will be honored at the 2012 AZBio Awards on October 23, 2012 at the Phoenix Convention Center.
Meet the 2012 Fast Lane Awards Honorees:
The Art of a Quick Start: Global Cancer Diagnostics Inc.
When we diagnose lung cancer by x-ray at stage 3 or stage 4, patient survival rates are less than 20%.  If diagnosed in Stage 1 or 2, the survivability is more than 80%.  Global Cancer Diagnostics Inc. is pioneering both a diagnostic test and a business model to give greater access to people at risk for lung cancer.  (GCDx) was formed in 2012  to commercialize the first, low cost, early detection blood test for lung cancer. This experienced team has a track record for success and will commercialize a blood test for lung cancer that has a 97% ROC Accuracy based on a large clinical study. The diagnostic is already approved by Health Canada, and will be offered in the U.S. in 2012 as a Laboratory Developed Test while FDA clearance is sought.
Smokers and former smokers represent 90% of all lung cancer patients. A smoker or former smoker can get this blood test for $99 on a cash basis. GCDx is offering the test a a low price to allow people without medical insurance to find lung cancer early in order to receive immediate treatment, generally with minor surgery and no radiation treatments.
There are more than 60 million smokers in the U.S. all of whom are in danger of contracting lung cancer and essentially receiving a death certificate. This low cost, highly accurate test can be taken every year in total privacy. Because insurance is not used, the record related to the test is completely private and the sole property of the patient. The GCDx lung cancer test will be available in 2012 in the 26 states that allow diagnostics without a prescription. GCDx has national contracts with companies like MedicExams to draw blood at a patient's home or office for an extra charge. Additional blood draw sites are being added.
Collaborating for Faster and Safer Results: The Critical Path Institute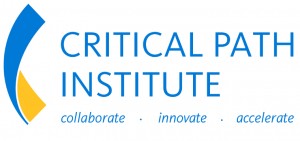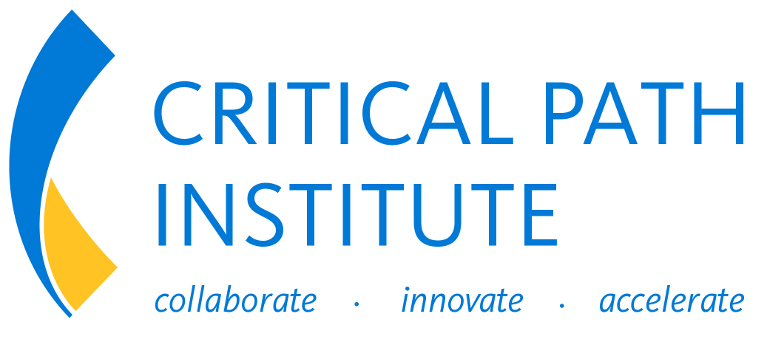 With both drug development costs and healthcare costs at record heights, how can we drive innovation and lifesaving discoveries down the path faster.  That is the question the team at the Critical Path Institute (C-Path) asks every day.
Critical Path Institute, a healthcare change agent and leading center of excellence for collaborative scientific innovation, was formed with visionary support from the State of Arizona, UA, Science Foundation Arizona, FDA and the community at large. Its mission: to improve human health and well-being by developing new technologies and methods to accelerate the development and review of medical products. There is no other entity in the country that does what C-Path does.
C-Path Milestones and "firsts" include:
1st preclinical safety biomarkers (7) qualified by FDA and its counterparts in Europe and Japan – biomarkers used to detect drug-induced kidney injury earlier and more precisely.
1st CDISC (Clinical Data Interchange Standards Consortium) therapeutic area data standard enables aggregating and easier FDA review of Alzheimer's clinical trial data.
1st and largest open database of CDISC aggregated Alzheimer's clinical trial data (6,100 patients, 22 clinical trials) enabling scientists to look for means to detect disease earlier and understand disease progression based on age, sex, genotypes.
1st drug-disease trial model and clinical trial simulation tool submitted/under review by FDA – model enables scientists to better design Alzheimer's clinical trials.
1st imaging biomarker for trial enrichment qualified by EMA – biomarker used to select patients in very early stages of Alzheimer's for inclusion in clinical trials.
C-Path brings together stakeholders to create what no one company, university, or government agency could do alone: 6 global consortia with 1,000 scientists, 41 companies, government agencies, patient groups, and academia to collaborate on "tools" to help drug development and focus on drug safety, drug effectiveness, diseases of the brain, developing new imaging biomarkers, and testing drug combinations. C-Path's collaborative work is just beginning to translate knowledge of disease and human physiology into safe and effective therapies.
Beauty and Growth – Ulthera, Inc.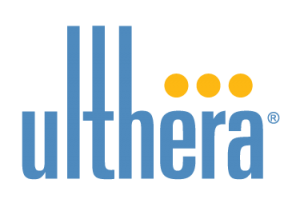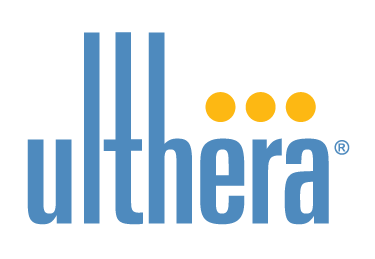 Ulthera's mission is to work with physicians to provide therapeutic  ultrasound to improve the appearance and health of patients worldwide. The company is not only defined by its proprietary technology, but also its people. Ulthera's team consists of experts in their respective fields who are aligned by the strength of the company's mission and its leadership.
Ulthera  was founded in 2004 to leverage seven years of prior scientific research in therapeutic ultrasound for aesthetic and medical applications. In 2009, the Ulthera® System received FDA approval in the United States and is the first and only energy-based device to receive FDA clearance for a non-invasive aesthetic lift indication.  The first application for Ultherapy® – the procedure enabled by the System – is a non-invasive treatment of the face to achieve a brow lift.  Ulthera's robust scientific foundation and relentless pursuit of superior clinical outcomes have resulted in the rapid global uptake of the Ulthera platform. As Ulthera continues to develop and provide more applications for its platform, the company also remains committed to bringing value to physicians and their patients.
In 2006, Matt Likens was hired as President and CEO of Ulthera by founder and owner Michael Slayton, Ph. D, with the expectation of obtaining FDA approval for Ulthera's product and service (known as Ultherapy) within three months. Less than two years into his tenure at Ulthera, Matt found himself navigating this venture capital backed start-up though the worst economic downtown since the Great Depression. The Company also found itself facing an increasing skeptical and less commercially friendly US Food and Drug Administration (FDA) regime. With both of these risks significantly threatening the Company's viability, Matt decided to change the Company's regulatory pathway and focus by obtaining CE Mark from the European Union prior to obtaining FDA clearance. If this bet paid off, Ulthera's regulatory runway would be significantly reduced and the Company would be able to generate sales in the European market. These revenues would also allow the Company to lessen the need to obtain additional venture capital financing thus reducing additional dilution to the Company's current shareholders. While risky, the core of this decision was based on the multinational experience Likens attained at Baxter and his general entrepreneurial nature. The bet ultimately paid off.  Today, Ulthera is a global, growth-stage medical device company pioneering aesthetic and medical applications using its therapeutic ultrasound platform technology.  More than 1,000 Ulthera Systems have been sold globally while treatments performed using the System have surpassed 100,000.
About the AZBio Awards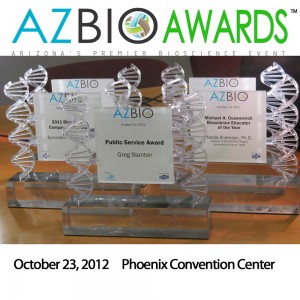 The AZBio Awards celebrate the individuals and companies that are moving our industry and our bioscience community forward faster.  Each year leaders from across the State of Arizona nominate great examples of progress, inspiration, and innovation.   To view a list of the current finalists and honorees, click here.  To view the list of all past AZBio Award honorees, click here.
Acknowledgements:
AZBio would like to thank our award winners as well as teams at Ernst & Young, Invent Life Science, and the University of Arizona for their contribution in collecting the materials for both the company nominations and for researching and cataloging the many ways our finalists are contributing to our community.  We also acknowledge and thank our independent panel of judges for their support in the evaluation of the wonderful candidates that were nominated this year.