Phoenix, AZ – May 19, 2014 – Mission3, Inc., a Premier Regulatory Information Management provider for the Life Sciences industry, will be exhibiting at DIA 2014 in San Diego, CA, June 15-19.  Both Dirk Beth, Managing Director of Mission3, and Adair Turner, Director of Professional Services at Mission3, will be featured presenters in the continuing education program of the Conference.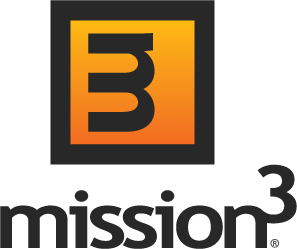 On Monday, June 16 at 11:00am, Adair will speak on electronic Trial Master File, Electronic Document Management and electronic Common Technical Document standardization.  Attendees will learn how to save time and money by utilizing proven tools and best practices for streamlining document processes from authoring to submission archival.
Dirk will discuss end-to-end Promotional Materials Management for biotech and pharmaceutical companies on Tuesday, June 17 at 1:30pm.  The process of managing the review and approval of promotional materials is a time intensive, costly process and many Life Science companies are looking for ways to streamline the current process in order to sustain current business and accommodate future growth.
"Mission3 is proud to once again be represented amongst the thought leadership and expertise that DIA has brought together.  As standards and regulations continue to evolve in the Life Sciences community, innovation and progress are essential to ensure success in an increasingly complex marketplace.  As part of the vendor community, Mission3 brings unique insight and authority to electronic document management and electronic submissions," said Dirk.
The DIA 2014 50th Annual Meeting is the largest multidisciplinary event that brings together a community of life sciences professionals at all levels and across all disciplines involved in the discovery, development, and life cycle management of medical products all with a common goal to foster innovation that will lead to the development of safe and effective medical products and therapies to patients.
Please be sure to stop by booth 1939 to see Mission3 at this event.
DIA 2014 50th Annual Meeting
June 15-19, 2014
San Diego Convention Center
111 W Harbor Dr
San Diego, CA, 92101
Mission3: Booth #1939
About Mission3, Inc.
Mission3, Innovators in Clinical and Regulatory Information Management, is a software company for the Life Sciences industry. Mission3's cloud-based solution, residing on the qualified Microsoft Azure platform, includes electronic document management solutions for managing regulatory, clinical and corporate documents; Virtual Data Rooms to securely manage the due-diligence process for M&A and partnerships; full regulatory submission management that includes support for eCTD, 510(k), PMA, as well as paper and electronic publishing to compliment submission and dossier management.  Topping off this extensive list of solutions to the Life Science industry is Mission3 GlobalTrack, a business intelligence platform that provides companies increased visibility into their global regulatory initiatives.  All Mission3 solutions are 21 CFR Part 11 compliant.
CONTACT INFORMATION:
Chris Joslin
Chief Operations Officer
Mission3, Inc.
602-957-2150