Washington, D.C. (July 10, 2014) –An international confederation of biotechnology trade associations announced today the ratification of bylaws creating the International Council of Biotechnology Associations (ICBA), with the expressed purpose of advocating for public policies that support the growth of the innovative biotechnology industry worldwide.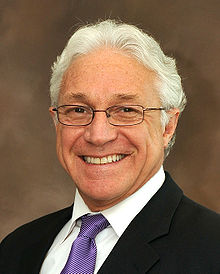 Jim Greenwood, BIO's President and Chief Executive Officer, was elected ICBA Chairman, and Nathalie Moll, Secretary General of EuropaBio, was elected Vice Chair, each serving a two-year term. The Council will meet annually at the BIO International Convention .
"The increasingly global biotechnology industry provides breakthrough products and technologies that combat debilitating and rare diseases, reduce our environmental footprint, feed the hungry, use less and cleaner energy, and have safer, cleaner and more efficient industrial manufacturing processes," said Greenwood. "However, the biotechnology sector faces both challenges and opportunities that cross borders.  In forming the ICBA, our industry is taking an important step that allows us to better coordinate, organize and face these issues around the world together."
"Biotechnology is geared at enhancing our quality of life and responding to society's grand challenges such as an ageing and ever increasing population, healthcare choice and affordability, resource efficiency, food security, climate change, energy shortages and economic growth," said Moll. "The ICBA will advocate for more efficient and effective governance, science-based regulatory systems and the right framework conditions for competitiveness and innovation to ensure faster and more equitable access to biotech products and processes for patients, farmers and consumers around the world."
ICBA Founding Members are as follows:
AfricaBio – Africa
ASSOBIOTEC – Italy
Association of Biotechnology Led Enterprises – India
AusBiotech – Australia
Belgian Biotech Association – Belgium
BIO Deutschland – Germany
BioIndustry Association – United Kingdom
BIOTECanada – Canada
Biotechnology Industry Organization – United States of America
EuropaBio – Europe
Foro Argentino de Biotecnologia – Argentina
German Association of Biotechnology Industries – Germany
HollandBIO – Netherlands
Hungarian Biotech Association – Hungary
Japan Bioindustry Association – Japan
Norwegian Bioindustry Association – Norway
PeruBiotech – Peru
Spanish Bioindustry Association – Spain
Swiss Biotech Association – Switzerland
About BIO
BIO is the world's largest trade association representing biotechnology companies, academic institutions, state biotechnology centers and related organizations across the United States and in more than 30 other nations. BIO members are involved in the research and development of innovative healthcare, agricultural, industrial and environmental biotechnology products. BIO also produces the BIO International Convention, the world's largest gathering of the biotechnology industry, along with industry-leading investor and partnering meetings held around the world. BIOtechNOW is BIO's blog chronicling "innovations transforming our world" and the BIO Newsletter is the organization's bi-weekly email newsletter. Subscribe to the BIO Newsletter.