TUCSON, AZ–(Marketwired – Sep 4, 2013) – The National Human Genome Research Institute of the National Institutes of Health issued a Notice of Award granting a Phase II SBIR award of $1.01 million for HTG Molecular Diagnostics to continue the Nuclease Probe Mediated Sequencing Project (HTG EdgeSeq). The HTG EdgeSeq program will develop targeted sequencing products that leverage HTG Molecular Diagnostics' core RNA analysis technology.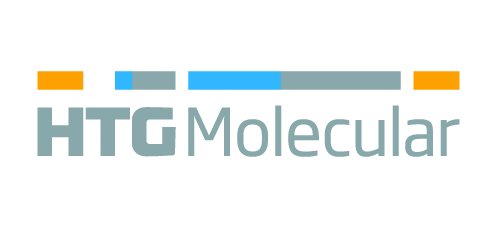 The targeted sequencing products will enable quantitative analysis of miRNA and mRNA targets from very small samples with virtually unlimited multiplexing options. HTG Molecular Diagnostics recently completed the first two years of the HTG EdgeSeq project funded by a $599K Phase I SBIR grant. The Phase II SBIR grant allots $1.01 million for year three (2013-2014) as well as the opportunity for $587K for an additional year of the program.
 "This Phase II award is a strong validation of the new HTG EdgeSeq chemistry and our ability to innovate sample preparation and bioinformatics workflows for targeted sequencing applications," stated TJ Johnson, CEO of HTG Molecular Diagnostics. "This award will help fund and accelerate our development efforts as we move from feasibility to a fully integrated solution with our 100% extraction-free chemistry and the HTG Edge System automation."
Vijay Modur, M.D., Ph.D., HTG Molecular Diagnostics' Vice President of Translational Science and Chief Medical Officer explained, "HTG EdgeSeq is an innovative product concept that pairs the extraction-free, high-specificity performance of HTG's core chemistry with the high sensitivity and dynamic range of next gen sequencers. This chemistry is superior to other extraction based expression systems for difficult clinical sample types such as fixed tissues in terms of sample requirements, multiplex level and precision. Due to HTG EdgeSeq's targeted approach, the workflow, bioinformatics and data analysis are greatly simplified making this solution ideal for expression-based clinical applications."
ABOUT HTG MOLECULAR DIAGNOSTICS:
HTG Molecular Diagnostics is a privately held company providing products for miRNA and mRNA measurement for translational research/medicine and molecular diagnostics. The company's HTG Edge System and Chemistry is well-suited for reliably detecting changes in gene expression levels; especially from formalin-fixed, paraffin-embedded (FFPE) tissue and other biological sample types. Additional information is available at www.htgmolecular.com.
Research reported in this press release was supported by the National Human Genome Research Institute of the National Institutes of Health under award R44HG005949. The content is solely the responsibility of the authors and does not necessarily represent the official views of the National Institutes of Health.
Media Contact:
Kimberly Schmitz
Spur Public Relations
520.247.5778
Email Contact
Company Contact:
TJ Johnson
Chief Executive Officer
HTG Molecular Diagnostics
520.547.2827
Email Contact
Read more: http://www.digitaljournal.com/pr/1449687#ixzz2e3O1vu1g