NuvOx Pharma will target a USD 15m Series A raise in 2014 for its glioblastoma multiforme (GBM) candidate, NVX108,
according to Chief Business Officer David Wilson.  (Source:  BioPharm Insight) 



The Tucson, Arizona based firm intends to begin fundraising once it doses its first patient in its Phase Ib/IIa study, which could initiate next month in Melbourne, Australia. The study should have six month progression free survival data for six patients by the year end, he noted.
NuvOx is engaging potential investors now on the clinical trial process for NVX108. The firm is selling USD 500,000 in equity in an ongoing angel round, and existing investors have expressed interest in completing the round, Wilson said. The firm has raised USD 5m to date, of which USD 3.5m has been from angel investors as well as friends and family, the executive said, adding that the remainder has been through grants.
Its ideal method of financing NVX108 development would be to get investment from a pharma partner. NuvOx has eight employees so bringing a pharma partner on board would greatly improve the firm's bandwidth for more trials, he said, noting that NuvOx remains open to any partnership and financing opportunities, and as the Phase Ib/IIa trial produces early data, discussions with potential partners will get more serious.
The firm has had conversations with capital advisers and will evaluate proposals in the next two months, the executive said. NuvOx intends to develop NVX108 in other indications and believes the technology has potential applications in other radiation resistant cancers, hemorrhagic shock, traumatic brain injury, myocardial infarction, retinopathy and stroke, according to its website.
The firm was previously researched as an ultrasound contrasting agent called Echogen by Bothell, Washington based Sonus Pharmaceuticals. The agent's safety profile is excellent and was approvable but failed to reach the market because it would have been the third such agent to the market, he explained. NuvOx obtained all licenses and regulatory documents for the compound, and in a preIND meeting, the FDA agreed to allow the agent's previous safety dossier to be used, Wilson said.
NVX108 is a dodecafluoropentane (DDFP)based oxygen therapeutic, according to the website. It is reportedly capable of carrying large payloads of oxygen in the bloodstream. The drug would treat cancer by increasing the concentration of oxygen in tumors and consequently increasing tumor sensitivity to radiation treatment, according to the website.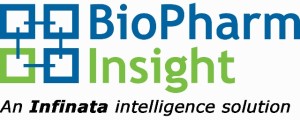 by Casey McDonald in New York
Email the journalist team at editorialfeedback@biopharminsight.com
(Republished with permission.  Copyright 2014,  BioPharm Insight)