There are lots of upcoming opportunities to move your bioscience business forward faster.  Be sure to check these out:

Where can you find WATSON, a Discovery Showcase featuring  Arizona's future bioscience leaders, see the spotlight shine on today's best leaders and companies, and get the resources, connections and information you need to grow your business?  You'll find it all at the AZBio Awards and EXPO on October 13 & 14, 2011.  Check it out at AZBio.org and register for your tickets, expo space and sponsor opportunities TODAY.  Early Bird discounts fly away August 31st!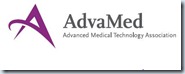 Early registration for AdvaMed 2011: The MedTech Conference ends August 5, 2011 so be sure to register early and save anywhere from $300 to $600 by doing so. Simply visit www.advamed2011.com and click on the attend tab to get to the registration area, or search the panel and program area to learn more about the topics to be covered.
Whether you need to raise money, look for a strategic partner or learn best practices from others in the industry, this conference offers something for companies of all sizes and from across the medical technology sectors. AZBiois a proud supporting partner of AdvaMed 2011, and we look forward to helping you get the most out of the conference if you plan to attend. Remember to register by or before August 5, 2011 to save.
Early Bird Discount Code Extended through Friday July 29th!
Due to a major malfunction over the weekend at the main StartupWeekend.org website, we have extended the early bird discount through this Friday July 29th.  So be sure to submit your registration by this Friday and use the "EARLYBIRD" discount to save 25% when you register.
After5 Mixer at Sanofi Aventis
Join the Arizona Technology Council, the Arizona Bioindustry Association, the Bioindustry Association of Southern Arizona for our special After5 Networking Mixer at Sanofi Aventison August 10th at 5:30 PM at Sanofi's remarkable new LEED Gold Certified building.
As always, food and drinks are included so don't miss a chance to come and network with the Council and your technology industry peers.
Sanofi Combinatorial Technologies Center
2090 E. Innovation Park Drive
Oro Valley, AZ
Date:8/10/2011
Time:5:30 PM TO 7:30 PM
Cost:
AZTC, AZBio and BioSA Members, free;
Non-Members, $20
About Sanofi Aventis
Sanofi-aventis U.S., based in Bridgewater, NJ, and employing 11,400 people across the country, is a diversified global healthcare leader that discovers, develops, produces and markets innovative therapies that enhance people's lives. Our extensive research and development efforts are focused on health care challenges in cardiology, oncology and internal medicine, as well as metabolic diseases, central nervous system disorders, ophthalmology and vaccines.