H1N1 assay benefits patients by helping doctors determine if infections are resistant to available flu treatments

 FLAGSTAFF, Ariz. – Oct. 8, 2014 – The federal government has awarded a patent to the Translational Genomics Research Institute (TGen) and Northern Arizona
University (NAU)
for a test that can detect – and assist in the treatment of – the H1N1 pandemic flu strain.
TGen and NAU initially developed this precise, genomics-based test during a significant global swine flu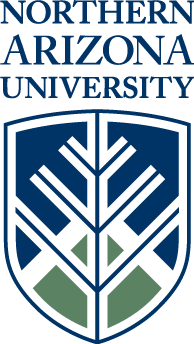 outbreak in 2009.
The newly-patented test, developed at TGen's Pathogen Genomics Division (TGen North) in Flagstaff, can not only detect influenza – as some tests do now – but also can quickly inform doctors about what strain of flu it is, and whether it is resistant to oseltamivir (sold by Roche under the brand name Tamiflu), the primary anti-viral drug on the market to treat H1N1.
As with other influenza strains, H1N1 flu can over time be expected to show signs of resistance to oseltamivir, and new treatments will be needed to respond to future pandemics.
"The problem with influenza is that it can become resistant to the antiviral drugs that are out there," said Dr. Paul Keim, Director of TGen North, a Regents Professor of Biology at NAU and one of the test's inventors. "Because it is a virus, it easily mutates and becomes resistant."
David Engelthaler, Director of Programs and Operations for TGen North and another of the test's inventors, said this flu detection and susceptibility test uses a molecular technique that rapidly makes exact copies of specific components of H1N1's genetic material.
"Many people, including physicians, don't realize that the pandemic swine flu strain from 2009 is still the most important flu strain out there. This assay is very effective with detecting and characterizing this dominant strain in the U.S. and around the world," said Engelthaler, the former State Epidemiologist for Arizona, and former State of Arizona Biodefense Coordinator.
The third inventor of the test is TGen North Lab Manager Elizabeth Driebe.
Previously, only the U.S. Centers for Disease Control Prevention (CDC) and a few select labs could look for resistance, using time-intensive technology.
"This new test puts the power in the hands of the clinician to determine if their drugs will work or not. This is really important moving forward as we discover new strains that are resistant to antivirals," Engelthaler said.
The World Health Organization (WHO) has identified dozens of instances in which H1N1 was resistant to Tamiflu.
At most doctors' offices, there is no readily available test for H1N1. Such tests generally are conducted by state and federal health agencies, and usually for those patients who require hospitalization and appear at high risk because they have a suppressed immune system or they have a chronic disease.
"Our test measures minute amounts of virus and minute changes to the virus. Not only does it detect when resistance is occurring, but it also detects it at the earliest onset possible," Engelthaler said.
This new patent – No. US 8,808,993 B2, issued Aug. 19 by the U.S. Patent and Trademark Office – could be licensed for development of test kits or for development of a testing service.
Earlier this year, TGen-NAU celebrated its first joint patent for a genomics-based test that can identify most of the world's fungal infections that threaten human health.
# # #
About TGen
Translational Genomics Research Institute (TGen) is a Phoenix, Arizona-based non-profit organization dedicated to conducting groundbreaking research with life changing results. TGen is focused on helping patients with cancer, neurological disorders and diabetes, through cutting edge translational research (the process of rapidly moving research towards patient benefit). TGen physicians and scientists work to unravel the genetic components of both common and rare complex diseases in adults and children. Working with collaborators in the scientific and medical communities literally worldwide, TGen makes a substantial contribution to help our patients through efficiency and effectiveness of the translational process. For more information, visit: www.tgen.org.
Press Contact:
Steve Yozwiak
TGen Senior Science Writer
602-343-8704
syozwiak@tgen.org
*
About Northern Arizona University
Northern Arizona University has a student population of more than 25,000 with its main campus at the foot of the San Francisco Peaks in Flagstaff, Arizona.  NAU provides an outstanding undergraduate residential education strengthened by research, graduate and professional programs, and sophisticated methods of distance delivery and innovative new campuses and programs throughout the state.  NAU's mission and goals are based on our core values, which includes placing learner needs at the center of our planning, policies, and programs; providing all qualified students with access to higher education; achieving multicultural understanding as a priority of educational and civic life; operating with fairness, honesty, and the highest ethical standards; and supporting a civil, engaging, and respectful campus climate.
Press Contact:
Tom Bauer
Director, NAU Office of Public Affairs
928-523-6126
Thomas.Bauer@nau.edu