Investigation with Salk and Mayo Clinic headed by TGen's Dr. Von Hoff is one of 10 'SU2C Catalyst' studies using powerful new approaches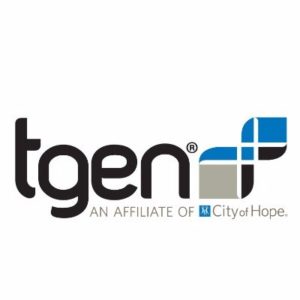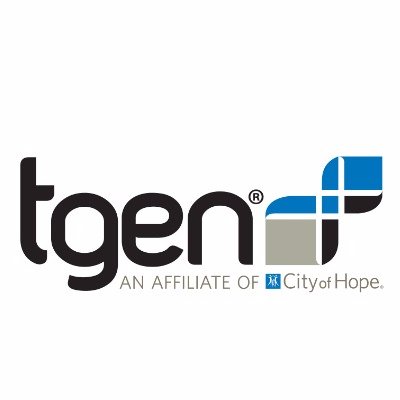 Stand Up To Cancer (SU2C) has awarded a $2.5 million SU2C Catalyst grant to the Translational Genomics Research Institute (TGen) to investigate a revolutionary new method of treating pancreatic cancer, one of the most aggressive of all cancers.
The grant to TGen is one of 10 nationwide announced today by the American Association for Cancer Research (AACR), which is SU2C's scientific partner. SU2C Catalyst brings together teams of cancer researchers to accelerate the study of powerful new combinations of drug compounds, creating more effective treatments to benefit patients.
Dr. Daniel Von Hoff, TGen Distinguished Professor and Physician-In-Chief, will lead a pancreatic cancer clinical trial that will pair an immunotherapy drug called pembrolizumab (trademarked as Keytruda®), with a Vitamin D Receptor (VDR) agonist called paricalcitol (trademarked as Zemplar®).
Pembrolizumab is an immune checkpoint inhibitor. Cancer cells often take advantage of the body's immune checkpoint system, which normally acts as an automatic-off switch, preventing the over-activation of immune cells. Cancer can play a kind of Jedi mind trick on immune checkpoints by sending out signals, proteins, which tell the immune system, "These aren't the cancer cells you're looking for."
Immune checkpoint inhibitors uncloak the cancer cells, enabling the immune system to once again see, attack and kill the cancer cells.
A challenge in pancreatic cancer is that the tumor also cloaks itself in a microenvironment, surrounded by a shield of dense stroma cells, impeding drug delivery.
One key to this new SU2C Catalyst clinical trial is the addition of a VDR agonist, which is intended to remodel the tumor microenvironment, enabling the immunotherapy to penetrate the stroma and attack the tumor.
"We are extremely excited about this trial, because for the first time we're able to get patients into remission – even stage 4 patients – where we see the tumor shrink," said Dr. Von Hoff, who also is a Senior Consultant-Clinical Investigations for City of Hope, Professor of Medicine at Mayo Clinic, Chief Scientific Officer at HonorHealth Research Institute, and most recently was named the Virginia G. Piper Distinguished Chair for Innovative Cancer Research.
"The high dose of this vitamin D derivative allows the body's immune system to go from viewing the cancerous cells from something that is normal, to recognizing them for the invaders they are and hopefully attacking them as they would a common infection," Dr. Von Hoff said.
Dr. Ronald Evans, Professor and Director of the Salk Institute for Biological Studies' Gene Expression Laboratory in San Diego, is responsible for breakthroughs involving the use of a vitamin D derivative that makes pancreatic tumor cells vulnerable to chemotherapy and more sensitive to the body's immune system.
"This SU2C Catalyst study will bring together many of the evolving discoveries in a fashion that, for the first time, makes pancreatic cancer a target for immunotherapy. Previously, this was not thought to be possible," said Dr. Evans, who also is a Howard Hughes Medical Institute investigator, and is holder of the March of Dimes Chair in Molecular and Developmental Biology.
The pancreatic cancer clinical trials are planned at the Moores Cancer Center at University of California San Diego Health, under the direction of Dr. Andrew Lowy. Other collaborators on this study include: Dr. Michael Barrett at Mayo Clinic in Arizona, who will perform the delicate cancer and normal cell sorting; immunologist Dr. Robert Vonderheide of the University of Pennsylvania; and patient advocates Howard Young and Roger Magowitz.
"Importantly, this exhaustive research should not only provide unparalleled insight into strategies for revoking the immune privilege of pancreas cancer, but also have the strong potential to improve the application of immunotherapies across the entire spectra of human cancers," Dr. Von Hoff said.
Grants to support all 10 new clinical trials, as well as access to medicines, are being provided by the three SU2C Catalyst Charter Supporters – including founding collaborators Merck (known as MSD outside the U.S. and Canada); Bristol-Myers Squibb Company; and Genentech, a member of the Roche Group – and six other pharmaceutical companies: AbbVie, Astex Pharmaceuticals, Iovance Biotherapeutics, Mirati Therapeutics, Prometheus Laboratories, and TESARO.
"To field this many clinical trials under the single banner of SU2C Catalyst is an impressive achievement," said Dr. Phillip A. Sharp, Chairman of the SU2C Scientific Advisory Committee, Institute Professor at MIT and its Koch Institute for Integrative Cancer Research, and Nobel Prize laureate. "We are grateful for the support of these companies as we work to find new ways to benefit patients with cancer."
Under SU2C Catalyst, drug manufacturers donate funds to support collaborative team research studies using products the companies provide, such as new pharmaceutical compounds that they are developing, or approved agents that can be investigated in combinations for other uses.
These first 10 SU2C Catalyst clinical trials announced today seek to address a wide variety of cancers including breast, lung, melanoma, multiple myeloma, ovarian, pancreatic, hypermutant-pediatric cancers, sarcoma, and urothelial cancer. The focus is to study treatments in combination with new pharmaceutical company therapeutics as well as standard-of-care treatments. Some of these trials involve triple combinations.
SU2C Catalyst is overseen by an Executive Committee chaired by Dr. Sharp. A subcommittee chair from academia – selected by the Executive Committee – works with an industry-specific Steering Subcommittee consisting of an equal number of academic scientists, named by SU2C in consultation with AACR, and pharmaceutical industry members named by the funding companies, to review proposals for grants pursuant to each industry-specific Request for Proposal (RFP). The program is administered by the AACR, and RFPs were issued by SU2C through AACR, outlining the compounds that would be available, the research emphasis, the estimated number of projects that would be supported, and funding available.
For information on SU2C Catalyst and about these grants visit www.StandUpToCancer.org/catalyst.
Today's announcement is the fourth major SU2C grant received by TGen. Two others also were for pancreatic cancer research, and another was for melanoma skin cancer research.