UCSF and TGen researchers advance SMOR testing, with an eye on precision medicine for tuberculosis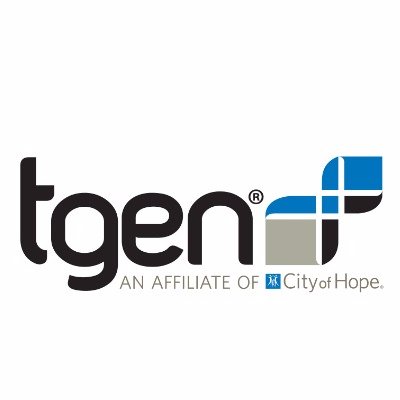 FLAGSTAFF, Ariz. and SAN FRANCISCO — Oct. 9, 2017 — Two studies led by the Translational Genomics Research Institute (TGen) and the University of California San Francisco (UCSF) document how a new advanced genetic sequencing approach can help thwart the growing worldwide threat posed by drug-resistant mutations of tuberculosis (TB).

While TB has declined in the U.S. and other developed nations, the infectious lung bacteria remains a major public health threat throughout developing nations, estimated to infect a third of the world's population. The threat of TB is increasing in some places as mutant versions of the disease become more and more resistant to current drug treatments.

"We believe that new targeted sequencing technologies can help physicians provide personalized care for patients with drug-resistant TB," said Dr. David Engelthaler, Co-Director of TGen's Pathogen Genomics Division, and senior author of both studies. "Drug-resistance occurs when the wrong antibiotics are prescribed at the wrong time. This new approach is designed to not only help doctors better treat patients, but to help slow or stop the global threat of multi-drug resistant TB."

One of the TGen-UCSF studies — Cryptic Micro-heteroresistance Explains M. tuberculosis Phenotypic Resistance — published June 14 in the American Journal of Respiratory and Critical Care Medicine, concludes that using "a targeted next generation sequencing (NGS) approach … dramatically reduces sequencing error." Such error, inherent in DNA sequencing systems, would otherwise prevent the ability to detect very small, hidden populations of drug-resistant bacteria growing in the lung.

In both studies, the TGen-UCSF team used Single Molecule-Overlapping Reads (SMOR) technology — invented at TGen — which precisely identifies variants of TB, even in cases where an older technology, known as Sanger sequencing, found no drug-resistant mutations.

A version of this SMOR test is being developed that could be easily deployed to under-developed areas where it may be most needed.

"A user-friendly kit-based version of our assay is currently under development for use with the new desktop DNA Sequencers for rapid drug susceptibility testing in limited resource settings," said Dr. Engelthaler. "It seems counterintuitive to develop cutting edge genomic solutions for problems in our under-developed world, but we are adapting that technology in ways that can be accessible by anyone, nearly anywhere."
Identifying rapidly mutating, drug-resistant strains of TB is the greatest challenge to eradicating this disease, which in 2015 infected 10.4 million and killed 1.8 million people across the globe, according to the U.S. Centers for Disease Control and the World Health Organization — nearly 5,000 deaths per day worldwide.

"Despite our now global society, it is difficult for many of us to imagine places where an infection, fully curable with antibiotics developed decades ago, can kill more people in their prime than cancer. Unfortunately, due to health systems abroad weakened by neglect and chronic underfunding, highly resistant TB is becoming the 'new normal' TB. Given that we are and have always been a 'melting pot' country and beacon of hope for so many, we will certainly see these cases in the United States," said Dr. John Metcalfe, a pulmonary care specialist and Associate Professor at the UCSF School of Medicine, and the lead author of both TGen-UCSF studies.

The second TGen-UCSF study — Mycobacterium tuberculosis subculture results in loss of potentially clinically relevant heteroresistance — published Sept. 11 in the journal Antimicrobial Agents and Chemotherapy, also used "ultra-deep next-generation" SMOR sequencing to examine potentially drug resistant variants of TB.

"This report further documents the previously under-described nature of the drive of the M. tuberculosis organism to mutate and become resistant to our antibiotics," said Dr. Metcalfe, "and further emphasizes the need for additional study of the effects of this phenomenon on both clinical diagnostics and patient outcomes."

Also contributing to both studies were Stellenbosch University in South Africa, and the University of California San Diego.

Funding for both studies was provided by the Doris Duke Charitable Foundation, and by the National Institute of Allergy and Infectious Disease.

# # #
ABOUT TGEN
Translational Genomics Research Institute (TGen) is a Phoenix, Arizona-based non-profit organization dedicated to conducting groundbreaking research with life changing results. TGen is focused on helping patients with neurological disorders, cancer, diabetes, and infectious diseases, through cutting edge translational research (the process of rapidly moving research towards patient benefit). TGen physicians and scientists work to unravel the genetic components of both common and rare complex diseases in adults and children. Working with collaborators in the scientific and medical communities literally worldwide, TGen makes a substantial contribution to help our patients through efficiency and effectiveness of the translational process. TGen is affiliated with City of Hope, a world-renowned independent research and cancer and diabetes treatment center: www.cityofhope.org. This precision medicine affiliation enables both institutes to complement each other in research and patient care, with City of Hope providing a significant clinical setting to advance scientific discoveries made by TGen.
ABOUT UCSF
UC San Francisco (UCSF) is a leading university dedicated to promoting health worldwide through advanced biomedical research, graduate-level education in the life sciences and health professions, and excellence in patient care. It includes top-ranked graduate schools of dentistry, medicine, nursing and pharmacy; a graduate division with nationally renowned programs in basic, biomedical, translational and population sciences; and a preeminent biomedical research enterprise. It also includes UCSF Health, which comprises top-ranked hospitals, UCSF Medical Center and UCSF Benioff Children's Hospitals in San Francisco and Oakland – and other partner and affiliated hospitals and healthcare providers throughout the Bay Area. Please visit www.ucsf.edu/news.