WASHINGTON, D.C. – The MedTech Conference, powered by the Advanced Medical Technology Association (AdvaMed), announced today it will return to Boston from October 24-26, 2022, with hopes of reconvening the industry after two unconventional years. The annual three-day event provides world-class programming, networking, and business development opportunities for the global medical technology community. The conference will once again offer options for virtual attendance while encouraging safe in-person participation.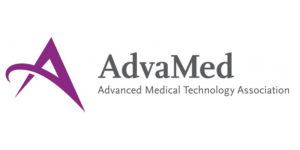 In addition, AdvaMed announced that the conference will be hosted in Toronto in 2024, a decision spurred by the robust Canadian presence at the conference over the past several years and enduring partnerships with Canadian medical technology organizations, including Medtech Canada.
"The very foundation of the medtech industry is using innovation and technology to overcome challenges, and I couldn't be prouder of the way we were able to demonstrate that with our virtual and hybrid events during the past two years," said AdvaMed President and CEO Scott Whitaker. "That being said, we are excited to hold our next MedTech Conference in Boston, one of the world's most dynamic medtech hubs, with a strong in-person presence from the medical technology community. We are equally enthusiastic to hold the conference in Toronto in 2024 and look forward to continued collaboration with our Canadian partners."
"At our 2021 conference, we recognized the emphatic desire to gather safely in-person," said AdvaMed Executive Vice President of Conferences and Events, Ray Briscuso. "Though our intention is to return to a largely in-person event in 2022, we will continue to closely monitor the evolving COVID-19 situation and will keep the safety of our staff and attendees a top priority."
Beginning in January, attendees will be able to propose session topics for the 2022 conference through a Call for Sessions. Find more information on The MedTech Conference 2022.
# # #
AdvaMed member companies produce the medical devices, diagnostic products and digital health technologies that are transforming health care through earlier disease detection, less invasive procedures and more effective treatments. AdvaMed members range from the largest to the smallest medical technology innovators and companies. For more information, visit www.advamed.org.