Leaders attend kickoff to spread the message of heart disease prevention, ask community to share the video – save a life

 UAHeartToHeart.com
Community leaders gathered Tuesday to spread the message of heart disease prevention and to celebrate the launch of a new You Tube video series dedicated to informing the public  – especially women – about the risks of heart attacks and stroke.
Martha Gulati, MD, Division Chief, Cardiology, University of Arizona College of Medicine – Phoenix, is featured in the four-part series, and is an outspoken advocate for preventing heart disease in women.
"The fact is that 42.7 million women in the U.S. are living with heart disease right now," she said. "That's compared to 2.9 million women who are living with breast cancer. Women need to know about their heart risk. Women with heart disease are underdiagnosed and undertreated."
Dr. Gulati, who in addition to her role at the UA College of Medicine – Phoenix is Physician Executive Director for the Banner – University Medicine Cardiovascular Institute, said the hospital has opened the first women's heart center in the state, so "we are going to be taking care of women and making them know that heart disease prevention and heart disease treatment is our priority."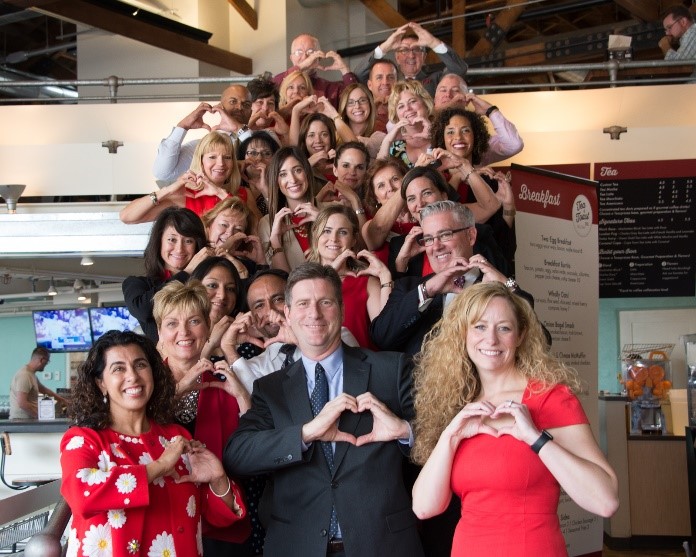 Phoenix Mayor Greg Stanton said the Heart to Heart video series is something special.
"This is a smart and innovative way to educate the public about important health concerns," he said. "I applaud the University of Arizona and our friends at Banner Health for their shared goals of improving the lives of Arizonans by highlighting heart disease prevention in such an accessible and sharable format."
Stanton said that 10 years after the opening of the UA medical school and the Phoenix Biomedical Campus, "we are seeing how the medical school along with its students and faculty can truly impact our community. I love that this medical school is not inward looking, but outward looking," and dedicated to helping people throughout the community and beyond.
Cara Christ, MD, director of the Arizona Department of Health Services, said nearly 10,000 Arizonans died of heart disease in 2014 and 83,000 people were hospitalized because of cardiovascular disease.
"We know that this disease impacts Arizonans," Dr. Christ said. "If we could reduce cardiovascular heart disease and stroke by 10 percent by 2020, we would save almost 1,300 people and more than $6 million in health care costs."
A new episode will be released every Wednesday between Sept. 28 and Oct. 19.
The series has been endorsed by the American College of Cardiology and the National Coalition for Women with Heart Disease.
"This video series is a fun, yet impactful way to educate women on their unique risks and symptoms for heart attacks and strokes," said Michael Hargrett, senior director of CardioSmart for the American College of Cardiology. "Dr. Gulati is an amazing ambassador for women, and this exceptional series speaks volumes about her leadership role in spreading the message about heart disease prevention."
Allison Otu, senior director of marketing and communications for the UA College of Medicine – Phoenix, said the videos are designed to be approachable, "as if you are sitting here at DeSoto Central Market, having a cup of coffee with a girlfriend who just happens to be a cardiologist. Please share the video and save a life."
For an interview with Dr. Gulati, call Marian Frank, 602-827-2022.
###
The University of Arizona College of Medicine – Phoenix admitted its inaugural class of first-year medical students in August 2007 and currently has 332 students training to be physicians. The College inspires and trains exemplary physicians, scientists and leaders to optimize health and health care in Arizona and beyond.  The College of Medicine – Phoenix is uniquely positioned to accelerate the biomedical and economic engines in Phoenix and the State by leveraging vital relationships with key clinical and community partners. For more, visit phoenixmed.arizona.edu.