In the first progress report to the Arizona Board of Regents on the strategic plan, UA President Ann Weaver Hart highlights major achievements in student success, research and economic development. (see full article)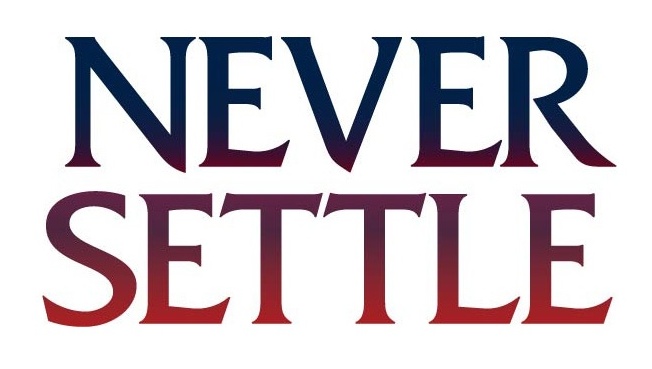 For each of the major performance measures outlined under Never Settle, the University of Arizona's academic and business plan, the institution has recorded significant achievements since the plan was first presented to the Arizona Board of Regents in November 2013.
"We are extremely proud of what we will present here today about the University of Arizona," shared UA President Ann Weaver Hart. "We are laser-focused on this plan, and focused on the outcomes."
The UA also saw substantial growth in donor support and new research awards, and it has expanded its local and global partnerships.
"While we are building these relationships hewn from traditions, they are not traditional," Hart said. "They are strategic, they are multilateral and multigenerational, so that when we are long gone from this institution, the partnerships will continue around the world."
Never Settle was launched in response to ABOR's goals for 2020. In presenting the progress report, Hart and other leaders reaffirmed the UA's priorities and actions associated with driving economic prosperity and identifying solutions for contemporary grand challenges that affect communities worldwide.
At the end of the UA's presentation, Mark Killian, chair of the board, lauded Hart and her team for the University's achievements.
"It is fantastic what these universities are doing, and we appreciate all that you do," Killian said. "Those are not just words; we see a dynamic occurring in Arizona that will lift us to the next level, so, on behalf of the board, we express our deep gratitude for your work."
 Here are just a few highlights:
Strategies for Expanding Research Implemented
UA competitiveness for research funding increased with the development of centralized research support services and also promises greater activity at the commercialization end of the "innovation ecosystem."
"In all of our subjects — from art, literature, and gender and women's studies to chemistry and optics — we are solving grand challenges in surprising ways," Hart said. "We expect our faculty are innovating to solve problems."
Since the launch of Never Settle, the UA also has seen improvements in research and development:
For the current academic year, nearly $588 million in funding from state and federal governments, along with other funding sources, was spent on UA research, with more than 3,200 active research projects.
New research awards increased from 834 in 2013 to 931 in 2014.
The total funding from new awards is up 53 percent, from $203 million in 2013 to $310 million last year.
In 2014, Tech Launch Arizona executed 72 licenses, filed for 167 patents and created 11 startup companies — all increases over 2013.
Sponsored research awards for the Arizona Health Sciences Center increased 7 percent, from $103 million to $110 million.
"The results are impressive," said Kimberly Andrews Espy, the UA's senior vice president for research.
"Our bottom-line results are quite clear: Innovation at the University of Arizona has created substantial economic development," Espy said. "The UA's innovation ecosystem is speeding tangible benefits to Arizona."
Optics, space systems, and population and precision health remain among the preeminent research strengths for the UA.
For example, the recently launched UA Defense and Security Research Institute complements, and is meant to amplify, the state of Arizona's ranking as No. 5 in the nation for defense and security-related industries.
Also, Regents' Professor Hsinchun Chen leads the Cybersecurity Scholarship-for-Service known as AZSecure, one of the largest grants of its kind awarded by the National Science Foundation. The program will train about 40 undergraduate and graduate students in advanced cybersecurity and information assurance for government and industry jobs.
Related to health, UA researchers have received several large grants, including $45 million for brain-focused research to address neurological disorders that affect more than 1 billion people around the world. UA researchers are working on techniques, medication and therapies meant to reduce cardiac arrest, lower instances of cancer and diabetes, and cure valley fever.
"We are excited about the expansion of our biomedical, clinical and translational research portfolio. Through our community-based research engagement and public-private partnerships, AHSC is on a positive trajectory for increasing research success and impact," said Dr. Joe "Skip" Garcia, senior vice president for health sciences.
Regent Rick Myers said the UA was reporting on achievements that he and others would like to see happen more often at each of the state institutions.
"This is great, and this is what we need more of. To do more of this, we need more of these bright researchers, and we need space for them to do this work," Myers said.
"If we are going to be this economic engine for the state, and continue to be this solution provider for the state — addressing problems and making it a better place to live — we absolutely need to invest."
Partnerships Lead to Fiscal, Economic Benefits
From an institutional perspective, the UA will continue its investment.
The UA is leveraging new partnerships and expanding fundraising to bring new capabilities and prestige to the University and communities throughout the state.
"We face many challenges: how to feed 10 billion people on our planet, how to harness land and water resources, and how to live disease-free," Espy said. "These challenges cannot be solved by a single discipline or approach. We are focusing on building teams with interdisciplinary grants and bringing people together to create solutions."
One example of an important and new global partnership was established this year. The UA recently signed an agreement to be the preferred higher-education partner for Expo 2020 Dubai.
"The UA will be a major player," Hart said, adding that the University will be engaged in master planning around research, collaborations, infrastructure design and management, among other incentives.
"I cannot overstate how important it is that we are the university that is partnering with Dubai," Hart said. "This is an example of our core strengths and our responsibilities as a 21st-century super land-grant institution, and our commitment across the globe."
The UA maintains other robust education and research-based partnerships also with agencies and organizations in Mexico and Latin America and, recently, Cuba. One such example is the establishment of the National Autonomous University of Mexico Center for Mexican Studies at the UA. The center was launched in partnership with the Universidad Nacional Autónoma de México, an influential research institution throughout Latin America.