A Washington Update for AZBio Members.
As a member of both BIO and the Council of State Bioscience Associations (CSBA), AZBio monitors what's happening in Washington, D.C. and works with BIO, fellow CSBA Members,  AZBio Members and our government leaders on the key issues of the day.
Below you will find a new resource, the Washington Run Down, with the latest updates provided to CSBA Members and AZBio Members by BIO and the  C2Group.
_____________________
The Washington Run Down for CSBA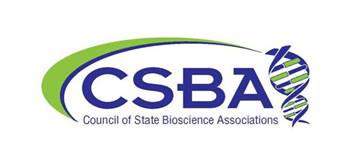 Washington faces a long legislative to-do list with only eight legislative weeks prior to the August recess, which is then followed by the Republican and Democratic National Conventions.  The June work period will focus primarily on trying to reconcile House and Senate versions of the Prescription Drug User Fee Act and the highway bill.  The House and Senate are both likely to attempt to pass a farm bill this summer, and, if successful, will struggle mightily to reconcile the House version with the Senate version.  Both parties will continue to seek votes on measures that highlight policy differences leading up to the November elections.
ISSUES – HEALTH CARE
All eyes will be on the Supreme Court this month as it hands down a decision on the constitutionality of President Obama's signature policy achievement, the Affordable Care Act (ACA).  In one of the highest profile cases in history, the Court will decide, among other things, whether the insurance mandate is an appropriate exercise of federal power.  Democrats and Republicans are set to pounce on the Court's decision and will use it as an argument to elect their respective candidates in November.  While both sides will discuss and introduce legislation in response to the Court's decision, nothing is expected to pass prior to the November elections, regardless of the Court's decision.  Stay tuned . . .
After passing similar versions of the essential Prescription Drug User Fee Act (PDUFA), the House and Senate will be working throughout June to reconcile a number of different provisions in the two bills.  Issues to be resolved include small differences to the accelerated approval pathway BIO has championed, language regarding whether or not biologics and vaccine manufacturers will be subject to the same drug shortage reporting requirements as other drug makers, and the "pay-for" needed to offset the expense of making the Best Pharmaceuticals for Children Act and the Pediatric Research Equity Act (BPCA & PREA) permanent and of passing the Generating Antibiotics Incentives Now (GAIN) Act.  Also expect there to be a significant amount of continued discussion on the topic of supply chain integrity.  It remains to be determined whether or not a formal conference is needed to address these differences, but House and Senate leadership will certainly push to ensure Congress votes on a final bill before the 4th of July recess.
ISSUES – TAX POLICY
Senator Robert Menendez (D-NJ) recently offered legislation that would extend and expand the critically important Therapeutic Discovery Project Tax Credit.  The legislation is essential to smaller biotech companies who can use the capital assistance provided by tax credit to sustain their innovative work in research cures and therapies and create high quality jobs.  This legislation will hopefully be considered in the coming months as Congress addresses a series of significant tax issues.
Members of the House and Senate will face what has been called the "fiscal cliff" at the end of 2012, when a number of tax cuts and extensions are set to expire potentially delivering a crippling blow to a struggling economic recovery.  In fact, the Congressional Budget Office (CBO) recently reported that allowing the Bush tax cuts to expire would cut the deficit but would also trigger another full-blown recession. 
Senate Majority Leader Harry Reid (D-NV) indicated in mid-May that he does not think it is likely that a tax deal will be reached before the elections, all but guaranteeing that Congress will need to address major tax policy issues, including tax extenders, during the lame duck session.  Below is a list of key items that Congress will be facing in the lame duck session between election day and the end of 2012:
Expiration of the Bush tax cuts 

Expiration of the payroll tax cut

Expiration of unemployment insurance benefits

 

Expiration of the 'doc fix' 

Expiration of expected Fiscal Year (FY) 2013 continuing resolution to fund the government beyond the end of 2012 

Sequestration of $1.2 trillion in government spending ($984 billion in reductions evenly split between defense and non-defense spending plus $216 billion in debt services savings) 

 

Likely need to increase the current debt ceiling of $16.4 trillion in late 2012 or early 2013
House Minority Leader Nancy Pelosi (D-CA) sent a letter to Speaker of the House John Boehner (R-OH) calling on House Leadership to schedule a vote on extending middle-income tax cuts but drawing the line at earners who make more than $1 million per year.  House Republican Leaders have indicated that they plan to bring legislation to the floor prior to the first of August to extend the Bush-era tax cuts.  Many top Republicans are now discussing a possible one year extension of most "fiscal cliff" tax issues to allow time in 2013 to address broader tax and budget issues. 
ISSUES – BUDGET
Although Congress is required by law to pass a federal budget, the House and Senate have not agreed on a budget resolution since 2009.  Democrats argue that a budget resolution is not necessary this year because last summer's Deficit Control Act set budget spending levels for FY 2013.  Republicans contend that Democrats are avoiding budget votes in order to protect vulnerable Democrat Senators facing reelection in 2012.
The House considered and passed what is commonly known as the Ryan Budget, H.Con.Res.112, in mid-March by a vote of 228 to 191.
The Senate has not passed a budget resolution since 2009.  Although the Senate Budget Committee did not report a budget bill, the Senate did take a procedural vote on five different budget resolutions.  None of the resolutions garnered a majority of votes.  Here are the vote tallies:
S.Con.Res.41, a measure drafted by Republicans that attempted to mirror President Obama's FY2013 budget: 0 to 99.

Ryan Budget, H.Con.Res.112: 41 to 58.

S.Con.Res.37, offered by Senator Pat Toomey (R-PA): 42 to 57. 

S.Con.Res.42, offered by Senator Rand Paul (R-KY): 16 to 83. 

S.Con.Res.44, offered by Senator Mike Lee (R-UT): 17 to 82.
As mentioned above, the debt ceiling is set to expire in late 2012 or early 2013, setting up another opportunity for discussion of a grand bargain on taxes and spending.
ISSUES – ECONOMY
The Federal Reserve announced in May that it would continue to keep short-term interest rates near zero through 2014.
Gross domestic Product (GDP) grew at an annual rate of 2.2% in the first quarter of this year.
In April, the economy added 115,000 jobs, sending the unemployment rate down to 8.1%, while new home sales climbed 3.3%.  In May, however, the economy added only 69,000 jobs, and the unemployment rate rose to 8.2%.
ISSUES – APPROPRIATIONS
By the end of July, the Senate and House Committees on Appropriations are expected to report out all thirteen bills that would fund all branches of the federal government from October 1, 2012 through September 30, 2013.  Very few of the bills, however, will make it into law prior to the end of the fiscal year on September 30, 2012.  In recent years, it has become increasingly common for the House and Senate to pass continuing resolutions and omnibus spending measures rather than addressing each measure on its own.  In an election year, there is a great likelihood that Congress will kick the can down the road until after the election or to the next Congress.
To this point, the full Senate Appropriations Committee has considered and reported out seven of thirteen FY2013 spending bills: Agriculture; Commerce, Justice, Science; Energy and Water; Homeland Security; Military Construction and Veterans Affairs; State and Foreign Operations; and, Transportation, Housing and Urban Development. 
The House Appropriations Committee has approved six of thirteen spending bills for FY2013: Commerce, Justice, Science; Defense; Energy and Water; Homeland Security; Legislative Branch; Military Construction and Veterans Affairs; and, State and Foreign Operations.
To date, the full Senate has not considered any FY2013 measures on the floor.  The House, on May 10th, considered and passed the FY2013 Commerce, Justice, Science measure and on May 31st passed the Military Construction and Veterans Affairs measure.
A LOOK AHEAD – SENATE ACTIVITY
The Senate is set to be in session during the month of June, with its next scheduled recess occurring the week of July 4th.  During the current work period, which began on Monday, June 4th, the Senate could consider any or all of the following legislation:
Farm bill 

A

ppropriations measures 

Student Loan legislation 

Highway bill conference report (current extension expires June 30

th

) 

Cybersecurity legislation 

Majority Leader Reid's hiring credit/bonus depreciation bill (S.2237)
 

A LOOK AHEAD – HOUSE ACTIVITY
The House is scheduled to be in session the week of June 4th, in recess the week of June 11th and in session again for two weeks until another recess week over July 4th.  House Majority Leader Eric Cantor (R-VA) outlined in mid-May an aggressive legislative schedule through summer, including votes on the following measures:
Medical Device Tax

Flexible Spending Accounts Legislation addressing Over the Counter (OTC) purchases 

A

ppropriations measures

Domestic Energy Production 

Repeal of the Affordable Care Act (ACA) 

G

overnment regulations legislation 

U

S Postal Service Reform legislation
 

Bush-era tax cuts extension legislation
 

RECENT POLLING
 Job Approval: President Obama
 

Rasmussen Reports (May 31): Approve 49, Disapprove 50

Gallup (May 30): Approve 47, Disapprove 46 

Rasmussen Reports (May 30): Approve 49, Disapprove 49
General Election: Obama vs. Romney
Gallup Tracking (May 31): Obama 47, Romney 44

Rasmussen Tracking (May 31): Obama 45, Romney 46

Rasmussen Tracking (May 30): Obama 45, Romney 45

Gallup Tracking (May 29): Obama 47, Romney 45
_________________________
The Washington Run Down is provided by: