Wexford Science & Technology, LLC, a national innovation district developer that partners exclusively with universities, academic medical centers, and research institutions, is launching the Wexford Innovation Labs at 850 PBC, the firm's newest development located in the Phoenix Bioscience Core. Opening in the fall of 2022, the Wexford Innovation Labs will initially comprise 34,500 square feet of flexible lab, office, and lab support facilities specifically designed to meet the rigorous needs of growing life science companies. These flexible lab spaces are also paired with full-service amenities such as shared lab equipment; weekly networking and educational programming; and flexible terms.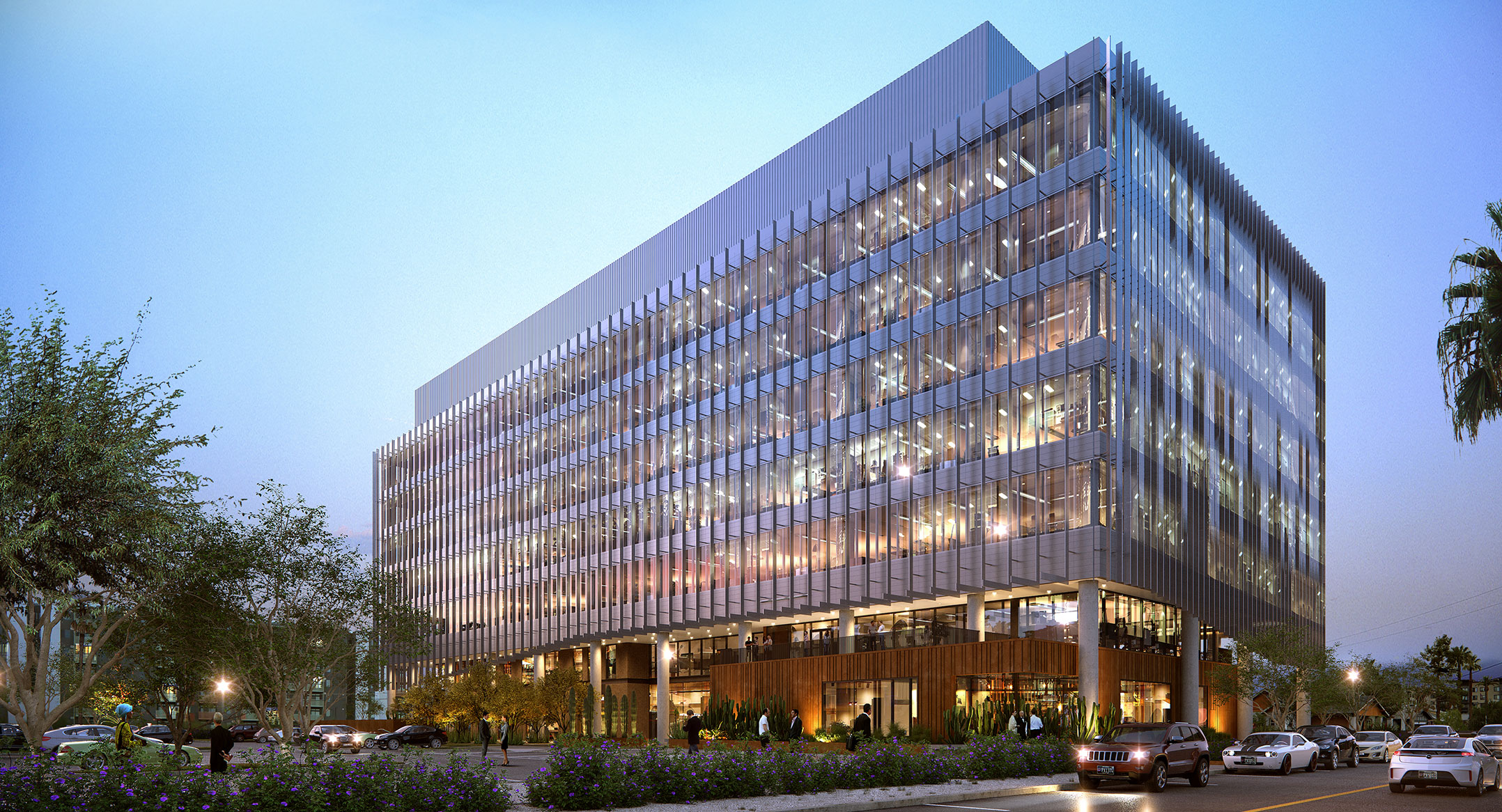 "We are excited to bring our Innovation Labs concept to Phoenix," said Doug Woodruff, Wexford's senior vice president and west region executive. "These flexible spaces are an important point of engagement for fostering the growth and development of emerging companies and connecting them not only to the shared amenities and programming within 850 PBC, the talent and infrastructure of Arizona State University and the resources of the (Phoenix Bioscience Core), but also across Wexford's collective network of sixteen university-centric Knowledge Communities," he continued.
Interested in leasing space in the Wexford Innovation Labs? Click here.
Featuring labs of 250 to 1,000 square feet and offices from 1 to 12 desks, the Innovation Labs will occupy the entire fifth floor of 850 PBC and are intentionally designed to be flexible for growth and accommodate a variety of company space needs including biology and chemistry wet labs, device engineering dry labs, or computational or administrative office space. To date, the space has been 65 percent pre-leased by area startups.
"When we have conversations about the PBC, one of the things we hear we're missing is more space for early stage, life science companies coming out of our universities. The Wexford Innovation Labs at 850 PBC changes that," said David Krietor, executive director of the PBC. "These early stage startups will now be plugged in to the PBC's ecosystem of resources including the Center for Entrepreneurial Innovation and ASU, giving them access to mentorship, equipment, employees and potentially funding that will drive them to the next phase of their production. This is an incredibly important piece of the puzzle for the PBC."
Wexford is partnering with the Center for Entrepreneurial Innovation (CEI), who will operate and program the Innovation Labs. CEI is a part of the Maricopa Community College District and has run a successful incubator program on the Gateway Community College campus for the past eight years.
"The Wexford Innovation Labs enable CEI to continue our mission of providing innovators and businesses of all sizes with exceptional entrepreneurial, educational, and workforce development resources. We are excited to expand our capabilities and help the entrepreneurial ecosystem to scale locally and continue to propel our region's biomedical research for the years to come," said Tom Schumann, executive director at the Center for Entrepreneurial Innovation.
SOURCE & Slide Show:
https://phoenixbiosciencecore.com/2022/05/wexford-science-technology-plans-new-wexford-innovation-labs-at-850-pbc/