Join us as we showcase the best of the Rocky Mountain & Southwest Region
October 3rd - West Ballroom of the Phoenix Convention Center (3rd Floor)

October 4th - North Conference Center at the Phoenix Convention Center (2nd Floor)
AGENDA
Your White Hat Registration includes admission to the following events PLUS the opportunity to opt-in to the AzBW one-on-one partnering system powered by Jujama.
Share Your Story | Build Your AzBW Schedule | Make Connections | Set Your Meetings
Partnering invitations will be sent to all AzBW registered attendees beginning September 1, 2018. Attendees who opt-in to the system will have the opportunity to schedule meetings from October 1 - October 5, 2018 based on their schedule in the system.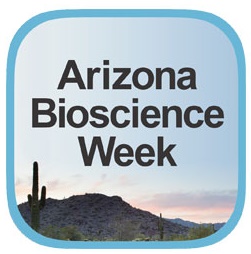 Wednesday, October 3, 2018
AZBio Awards Celebration
Meet the researchers, entrepreneurs, leaders, and team members who are at the heart of life-changing and life-saving innovations.
3:00 PM - Registration and Cocktail Bar Opens
4:00 PM to 5:30 PM – AZBio Award Ceremony Theater Style!
5:30 PM – 8:30 PM - FIESTA!
Note: The Awards Festivities and presentations will begin at 4:00 PM sharp.
Celebrate with the 2018 Honorees from 5:30 PM – 8:30 PM at the AZBio Awards Fiesta
Fun - Food - Great Connections - Student Discovery Zone - Innovation Showcase and More. (Yes - There is a bar!)
Business Attire is recommended. Student Posters and Showcase Booths must be set up by 3 PM.
Click here to learn more about the AZBio Awards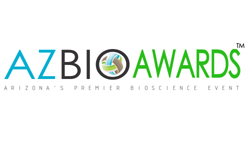 Thursday, October 4, 2018
White Hat Investors
In addition to great company presentations in the areas of Medical Device, Diagnostics, Therapeutics and Health IT, White Hat includes general sessions featuring panel discussions on unique facets of the innovation landscape.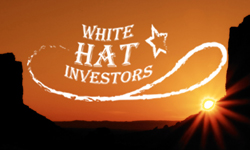 7:30 a.m. Registration Opens
8:30 a.m. Opening General Session
Keynote: Greg Carlisle, Warren Investments
Panel - Working with Family Offices
Christopher de Souza, PhD, MBA, is a Director at Broadview Ventures. He brings to this role over 20 years experience in cardiovascular and metabolic related biopharmaceutical R&D, corporate strategy and business development. Broadview's mission is to accelerate the development of promising technology for the diagnosis and treatment of cardiovascular and neurovascular disease through targeted investments. The mission and structure of Broadview Ventures can be traced to the Leducq Foundation and its supporting trust, created in 1996 by French entrepreneur and industrialist Jean Leducq, together with his wife Sylviane.
Eugene Durenard, PhD serves as the Managing Director of the Stetson Family Office. Eugene brings a deep expertise in multi-asset class investment and the entrepreneurial experience spanning 20 years. A third and fourth generation company focused on philanthropy, Stetson Family Office has formed two foundations – Essentials in Education (EIE) and Healthcare Impact Foundation (HCIF). Stetson Family Office also manages money for separate accounts in private equity.
Raimondo del Balzo di Presenzano, CFA serves as a Director at Stetson Family Office. Raimondo brings a deep and international expertise in multi-asset class investment.
Moderator: Greg Carlisle
9:30 a.m. Innovator Breakout Tracks
Presentations featuring the top companies from across the Rocky Mountain Southwest Region
Room 221 A: Kalos Therapeutics, Inc.; SMART Brain Aging, Inc.; AdviNow Medical; NuvOx Pharma
Room 221 B: SBIR Ask The Experts (Learn More)
Room 221 C: Arpeggio Biosciences Inc.; Orbit Genomics, Inc.; Vital Metrix; VisionQuest Biomedical
10:30 a.m. General Session Panel
Bridging the Funding Gap
Igor DaCruz is a Senior Vice President for Silicon Valley Bank. He leads the Biotech and Diagnostics practice for the Southwest geography, including AZ. His specialties include provide financial solutions for high growth public and private life science companies with a focus in venture debt. For 35 years, SVB has helped innovative companies and their investors move bold ideas forward, fast. SVB provides targeted financial services and expertise through its offices in innovation centers around the world. With commercial, international and private banking services, SVB helps address the unique needs of innovators. Learn more at www.svb.com.
Rosemarie Truman is Founder and CEO of the Center for Advancing Innovation (CAI), a 501c3 non-profit with a mission to identify breakthrough inventions and maximize their commercial potential. With over 25 years of experience in entrepreneurship, executive leadership, and philanthropy, Rosemarie's specialty is venture investment strategy, having led growth strategies for 50 of the global Fortune 100 companies in over 15 countries.
Russ Yelton currently serves as Chair of the AZ-HCIF Trustees; President of Yelton Associates; Board Member at Pinnacle Transplant Technologies, Inc. where he previously served at CEO; Member of the Arizona Bioscience Roadmap Steering Committee; a member of the Phoenix Forward Bioscience Leadership Council; and Past-Chair at AZBio. A leader in Arizona's Bioscience and Business communities, Russ served as CEO of Pinnacle Transplant (2014-2017), is a past Board Member of the National Business Incubation Association; and is nationally recognized for his expertise in the business acceleration and incubation sector.
Moderator: Dirk Beth, Hyalescent Ventures
11:00 a.m. Innovator Breakout Tracks
Presentations featuring the top companies from across the Rocky Mountain Southwest Region
Room 221 A: Radiance Therapeutics, Inc.; Valley Fever Solutions; Life365, Inc.; bioSyntagma
Room 221 C: AVISA; Ribomed Biotechnologies, Inc.; MBio Diagnostics, Inc.; Symple Surgical, Inc.
NOON Lunch General Session and Fireside Chat with Bill Burkoth of Pfizer Ventures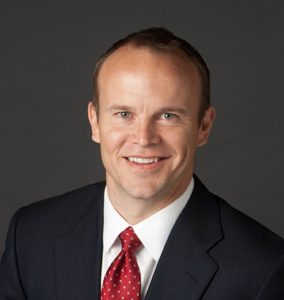 Bill Burkoth is currently an Executive Director of Pfizer Ventures, the venture capital arm of Pfizer Inc. Since joining Pfizer in early 2004, Bill has played an instrumental role in numerous new venture capital investments, including Avid Radiopharmaceuticals (acquired by Eli Lilly), Clovis Oncology (Nasdaq: CLVS), DVS Sciences (acquired by Fluidigm), Evolution Benefits (acquired by Genstar Capital), HandyLab (acquired by Becton Dickinson), and HD Biosciences (acquired by Wuxi AppTec). Bill currently serves on the board of directors of AMRA, Biodesy, DIR Technologies, G-Con Manufacturing, NeuMoDx Molecular, Novocure (Nasdaq: NVCR), Palleon Pharma, RefleXion Medical, and Strata Oncology. He is also a member of the investment committee of the Investment Fund for Health in Africa (IFHA) and FinHealth Gestão de Recursos S.A. (Rio, Brazil).
Prior to joining Pfizer, Bill worked in Business Development at Galileo Pharmaceuticals and at IntraBiotics Pharmaceuticals. Prior to his roles in business development, Bill was an analyst at Bay City Capital. Mr. Burkoth received a BA in chemistry from Whitman College and an MBA from Columbia Business School.
1:30 p.m. Innovator Breakout Tracks
Presentations featuring the top companies from across the Rocky Mountain Southwest Region
Room 221 A: Beacon Biomedical, Inc.; Reglagene; iMetabolic Biopharma Corporation; Catalina Pharma, Inc.
Room 221 C: Synergy Disc Replacement, Inc.; Respirogen, Inc.; Footbeat; Zalgen Labs, LLC
Room 223: ABB Boad Meeting - By Invitation
2:30 p.m. General Session Panel
Patient Driven Innovation and Investing
Tammy Crawford is the Founder and Executive Director of Focus on Lyme and leads the team in achieving its mission to improve diagnostics, treatment, prevention, and advocacy for patients suffering from Lyme and associated tick-borne disease. Tammy was inspired to create Focus on Lyme by her daughter Jessica's journey and is motivated every day to try to ensure no one has to experience what she did.
3:00 p.m. Innovator Breakout Tracks
Presentations featuring the top companies from across the Rocky Mountain Southwest Region
Room 221 A: EpiFinder, Inc.; Avery Therapeutics; D3Sciences; MSDx, Inc.
Room 221 C: Stream Dx; Crestone, Inc.; Anecare, LLC; Quivivepharma inc
4:00 PM Closing Session- Calimmune - A case study from the innovator and investor perspective
Calimmune, Inc. (acquired by CSL Limited in 2017) is being honored as the 2018 Arizona Bioscience Company of the Year.
Louis Breton is the former CEO of Calimmune, Inc., a gene therapy development company he co-founded with Nobel Laureate Dr. David Baltimore, which was recently acquired by CSL Behring. Calimmune focused on liberating patients from chronic and currently incurable diseases. Mr. Breton is a husband, father, Chaplain, inventor, author, mentor, serial entrepreneur and is involved in local charities. He has a career in biotechnology spanning more than 2 decades. He has now built and successfully sold 3 life science focused companies, including a biotech consulting firm. He has raised more than $100M for the companies he has launched, and has conducted approximately 500 licensing deals with academic and government institutions. He has established international subsidiaries, negotiated with global regulatory bodies, and has collaborated with ministries of health of multiple governments. He has been intimately involved in more than 20 different product launches. He has been a board member of 12 biotech and high tech companies, and was a Business Advisory Council member for a sitting president. Mr. Breton has presented to the House of Lords, and participated in a special conference at the Vatican to bridge faith and science. In the last decade, he has helped to craft a new paradigm for the delivery of stem cell gene therapy and regenerative medicine, and is now taking on the esteemed roles of chauffer, Dance Dad, swim instructor, baby sitter and courier.
Harry George, President and CFO, Radiance Therapeutics, Inc.
For over four decades, Harry George has been starting, funding, and operating rapid-growth technology companies. In 1995, Harry co-founded Solstice Capital, an early-stage venture capital firm with offices in Boston and Tucson, which raised $80M in two funds. Solstice was active until 2015 and invested in 44 companies that generated positive returns for both funds. In 1981, prior to Solstice, Harry was the co-founder, a director and the CFO of Interleaf, Inc., a pioneer in electronic publishing. Interleaf was the seventh-fastest growing private company in the US for a five-year period and went public in 1986 with 800 employees. In January of 2000, Interleaf was acquired by BroadVision for $900M. Before Interleaf, in 1973, Harry was a co-founder, a director and the CFO of Kurzweil Computer Products, the leader in optical character recognition and early use of AI. Mr. George has served on 26 boards for both public and private companies. He is currently serving on the boards of HTGMolecular, Medipacs, PostBidShip, RxActuator, Medipacs, Radiance and Splash Pharmaceuticals. Mr. George has been active in a number of community organizations and has served as Treasurer of both the Arizona-Sonora Desert Museum and the Tucson Museum of Art. He is currently a board member of the Southern Arizona Leadership Council and, earlier, helped start Tucson's Desert Angels and Start-up Tucson. Mr. George graduated from Bowdoin College and was given an Honorary Doctor of Science from the U of A in 2012.
Moderator: John M. (Jock) Holliman, III, Valley Ventures; Executive Chairman at LipimetiX Development and Capstone Therapeutics. Since February 1993, Jock has been a general partner of entities, which are the general partners of Valley Ventures, LP (formerly known as Arizona Growth Partners, LP), Valley Ventures II, LP, Valley Ventures III Annex, LP, all of which are venture capital funds that invest principally in life science companies. He also serves in an executive capacity at Capstone Therapeutics, Inc. He became Executive Chairman and Principal Executive Officer of Capstone on April 5, 2006 and has served as a director of the company since September 1987 and as Chairman of the Board of Directors since August 1997.
5:00 p.m. Closing Cocktail Reception sponsored by Snell & Wilmer
6:30 PM Event Concludes