Join us as we showcase the best of the Rocky Mountain & Southwest Region
in the North Hall of the Phoenix Convention Center on September 15 & 16, 2020.
AGENDA
Your White Hat Registration includes admission to the following events PLUS the opportunity to opt-in to the AZBW one-on-one partnering system.
Share Your Story | Build Your AZBW Schedule | Make Connections | Set Your Meetings
Partnering invitations will be sent to all AZBW registered attendees beginning in August 2020. Attendees who opt-in to the system will have the opportunity to schedule meetings on September 15 - 16, 2020 based on their schedule in the system.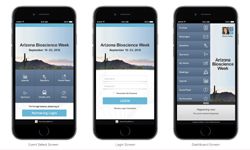 Wednesday, September 15, 2020
 AZBio Awards Celebration
Meet the researchers, entrepreneurs, leaders, and team members who are at the heart of life-changing and life-saving innovations.
3:00 - 4:00 p.m.  Registration and Opening Reception in the Life Science Fiesta
4:00 - 5:30 p.m.  AZBio Awards Ceremony
5:30 - 8:30 p.m.  Life Science Fiesta featuring the Student Discovery Zone, Company Exhibits, Patient Advocacy Pavilion, and dinner
Click here to learn more about the AZBio Awards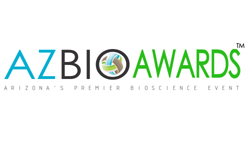 Thursday, September 16, 2020
White Hat Investors 
In addition to great company presentations in the areas of Medical Device, Diagnostics, Therapeutics and Health IT, White Hat includes general sessions  featuring panel discussions on unique facets of the innovation landscape.

7:30 a.m. Registration Opens
8:30 a.m. Opening General Session
Speakers will be announced in 2020
9:30 a.m. Innovator Breakout Tracks
Presentations featuring the top companies from across the Rocky Mountain Southwest Region
10:30 a.m. General Session Panel
Speakers will be announced in 2020
11:00 Innovator Breakout Tracks
Presentations featuring the top companies from across the Rocky Mountain Southwest Region
NOON Lunch General Session with Keynote
Speakers will be announced in 2020
1:00 p.m. Innovator Breakout Tracks
Presentations featuring the top companies from across the Rocky Mountain Southwest Region
2:00 p.m. General Session Panel
Speakers will be announced in 2020
3:00 p.m. Innovator Breakout Tracks
Presentations featuring the top companies from across the Rocky Mountain Southwest Region
4:00 PM Closing Session
Speakers will be announced in 2020
5:00 p.m. Closing Cocktail Reception