21st Century Cures passes unanimously out of the House Energy and Commerce Committee.
"AZBio congratulates Members of the House Energy and Commerce Committee and all of the representatives of industry, patients, and our key federal agency partners on a truly collaborative effort to progress H.R. 6 – The 21st Century Cures Act."  Joan Koerber-Walker, President & CEO, Arizona Bioindustry Association (AZBio) and Chair, AdvaMed State Medical Technology Alliance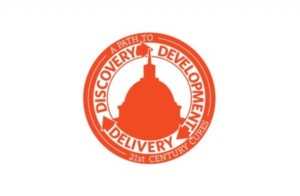 On May 21st, after a bipartisan agreement was reached  to fund the $13B estimated investment required, 21st Century Cures was passed unanimously by the 51 members  of the House Energy and Commerce Committee.   It has been assigned H.R. 6 and is expected to proceed to the floor of the house as early as June.
The 21st Century Cures Initiative launched in May of 2014 to address the need to support and accelerate life-changing and life-saving innovations:
 In the 21st century, health care innovation is happening at lightning speed. From the mapping of the human genome to the rise of personalized medicines that are linked to advances in molecular medicine, we have seen constant breakthroughs that are changing the face of disease treatment, management, and cures. Health research is moving quickly, but the federal drug and device approval apparatus is in many ways the relic of another era. We have dedicated scientists and bold leaders at agencies like the NIH and the FDA, but when our laws don't keep pace with innovation, we all lose." Read more
For the past year,  members of industry, the investment community, patient advocacy groups, NIH, and FDA, have worked with the committee to explore just how this can be done.  The result was a 400 page discussion draft released in January of 2015 and a new round of review and discussions.
In May of 2015, just one year after the process began, the updated 21st Century Cures package was released for review.
On May 21st, The House Energy and Commerce Committee unanimously approved the nonpartisan 21st Century Cures Act 51-0. The nonpartisan legislation will help to modernize and personalize health care, encourage greater innovation, support research, and streamline the system to deliver better, faster cures to more patients. The bill has seen continued support throughout the process. H.R. 6, the 21st Century Cures Act, was authored by full committee Chairman Fred Upton (R-MI), Oversight and Investigations Subcommittee Ranking Member DeGette, full committee Ranking Member Frank Pallone, Jr. (D-NJ), Health Subcommittee Chairman Joe Pitts (R-PA), and Health Subcommittee Ranking Member Gene Green (D-TX).
"This historic day marks a big bipartisan step forward on our path to cures," said Chairman Fred Upton (R-MI). "We have all said too many early good-byes to people we love and treasure. Every single person has a common goal: we want more time with those we love. In this, the greatest country in the world, Americans deserve a system second to none. We can and must do better. The time for 21st Century Cures is now."  Read More
Industry leaders are also in strong support:
 "We are pleased that the legislation prioritizes placing patients at the center of the drug development process which we believe will help spur the development of therapies for the most prevalent conditions as well as encourage development of treatments focused on unmet medical needs."   "We also embrace the focus on precision medicine through genomics and regulatory science. Industrial scale biomarker qualification and full genome sequencing will help us better understand the molecular basis of disease and develop precision therapies tailored to each patient." — The Honorable James C. Greenwood, President & CEO of the Biotech Industry Organization (BIO)  Read More
"… Exempting future Food and Drug Administration (FDA) user fees from sequestration is critical to ensuring the FDA is able to fulfill its public health mission by fostering timely patient access to safe and effective new medicines and advancing regulatory science. We are pleased to see this important provision included in the legislation."  —Pharmaceutical Research and Manufacturers of America (PhRMA) president and chief executive officer John J. Castellani Read More
"21st Century Cures is an important initiative for strengthening the innovation ecosystem in the U.S. We look forward to working with members of the committee and their counterparts in the Senate, the administration and other stakeholders to advance this worthy initiative."
"Policy improvements are essential if America is to retain its world leadership and the potential for medical progress in this century of the life sciences is to be fulfilled. The 21st Century Cures Act includes a number of proposals designed to strengthen the innovation ecosystem and support the development of life-saving, life-enhancing medical technology. This includes key improvements to FDA's premarket program for medical devices – most significantly the establishment of an expedited pathway for breakthrough, innovative technologies – which will increase the efficiency, predictability and transparency of the agency's review process and improve patient access to the best in medical progress. The bill also provides increased NIH funding which will help strengthen our R&D infrastructure". — Stephen J. Ubl, President & CEO of AdvaMed
"By taking this important first step, you are doing much to improve the environment for medical development in the U.S. and in so doing ensuring that we remain the global hub of medical innovation," — Bobby Franklin, President & CEO of the National Venture Capital Association (NVCA).
Click here for the full 300 page bill text:
https://www.congress.gov/bill/114th-congress/house-bill/6/text
To download a 12 page navigational guide, click here. 05-19-15 Cures Section By Section