In the last 48-hours, there have been multiple reports warning the public about the medicines being tested as possible treatments for COVID-19. See below:
At this time, there is no drug treatment that has been found to be effective in patients with COVID-19 and none has been approved by regulatory agencies to treat COVID-19. Several antivirals (including favipiravir, remdesivir, umifenovir and lopinavir/ritonavir) and antiinflammatory drugs (azithromycin) and antimalarials (chloroquine and hydroxychloroquine) are now being tested in clinical research for their potential benefit. Chloroquine, hydroxychloroquine and azithromycin) are known to prolong QTc and can cause potentially lethal arrhythmias (TdP). The combination of lopinavir and ritonavir is known to cause QT prolongation and is being followed to see if it also is associated with TdP arrhythmias. 
Everyone, especially those with cLQTS, should know that these drugs have not been proven effective for COVID-19 and should only be taken if they and their doctors have thoroughly considered the potential benefits and risks. Also, we recommend QTc monitoring for all patients receiving these drugs for COVID-19, especially if they are being given in combination. 
Since remdesivir, umifenovir and favipiravir are not approved in the US, we cannot find many studies or data to review for their cardiac safety. For these drugs, there are no reports of QT prolongation or arrhythmias reported in the NLM PubMed database at this time. A study from Japan examined favipiravir for effects on QTc in normal subjects and did not find any prolongation. For such studies, we must point out that, for safety, they exclude patients with long QT. Therefore, we cannot be absolutely sure how patients with cLQTS would have responded. 
Please continue to stay vigilant with all your medications and combinations by consulting with your doctor for the treatment of any condition.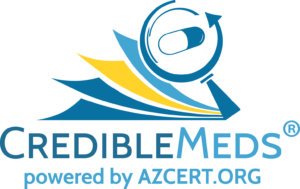 About the Author
Raymond L. Woosley, MD, PhD, is a Flinn Scholar and professor of Biomedical Informatics and Medicine at the University of Arizona College of Medicine – Phoenix. He is also the founding president and chairman of the Board for AZCERT, Inc., a nonprofit organization funded by the U.S. Food and Drug Administration to work with the College of Medicine to improve the safe use of medications.
Dr. Woosley has served as chairman of the Department of Pharmacology at Georgetown University Medical Center and as associate dean for Clinical Research and director of the Institute for Cardiovascular Sciences. In 2001, Dr. Woosley joined the faculty at the University of Arizona as vice president of the Arizona Health Sciences Center and the dean of the College of Medicine. He is also the founder of the Tucson-based Critical Path Institute created to accelerate the development of new drugs and diagnostics.
Dr. Woosley's research has been reported in more than 300 peer-reviewed publications and serves as the basis for eleven patents. For his contributions to medicine, Dr. Woosley has received numerous awards and honors from academic institutions, the Food and Drug Administration and professional societies, including the AZBio Pioneer Award for Lifetime of Achievement in 2012.