Centers for Medicare and Medicaid Services Makes It Easier for Healthcare Providers to Choose Axolotl Biologix Products to Spur Wound and Tissue Regeneration
Phoenix, AZ (October 11, 2019) – Axolotl Biologix, an innovative biotechnology leader in regenerative medicine, announced it has obtained Healthcare Common Procedure Coding System (HCPCS) billing codes from the Centers for Medicare and Medicaid Services (CMS) for all its products effective October 1, 2019.
"We're thrilled that the CMS has made it easier for healthcare providers to get reimbursed for treatments using Axolotl products," said Gary Lauterbach, CEO of Axolotl Biologix. "Axolotl's products are already part of the GSA's Federal Supply Schedule and are available through Indian Health Services and Veterans Affairs. Issuance of these HCPCS Q-Codes by CMS will help simplify the reimbursement process making it easier to utilize our regenerative products."
Axolotl's DualGraft™ and Axolotl Graft™ products have been assigned the code Q4210. Axolotl's DualGraft™ is a bi-layered human amnion membrane patch that protects wounds while serving as a barrier to help encourage skin repair and reconstruction. DualGraft is a double-layered amniotic membrane conveniently packaged as a dehydrated allograft, which can be stored at room temperature and applied without special instruments in a clinical setting.
Axolotl Ambient™ and Axolotl Cryo™ products were assigned the code Q4215. Axolotl Ambient™ and Axolotl Cryo™ products are liquid allografts derived from the amniotic components of the placenta to promote regeneration and repair of damaged or degenerated tissue. The Ambient product is a liquid allograft that can be stored at an ambient temperature (25±7°C, 77±13°F).
For more information on Axolotl products visit www.axobio.com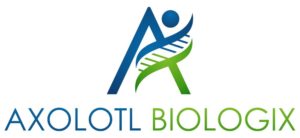 About Axolotl Biologix:
Axolotl Biologix, Inc. is an innovative biotechnology leader in regenerative medicine through research, technology and clinical application. Axolotl Biologix is expanding the human body's ability to regenerate by developing and manufacturing regenerative human cell and tissue medical technologies that are disrupting traditional, more invasive, painful and expensive treatment protocols. For more information, visit www.axobio.com