Looking to give back before year end? Check out the AZBio Annual Giving Guide

As the year comes to an end, many of us will make charitable donations before we celebrate the new year. It's our way of giving back, of saying thanks, and of sharing our success and good fortune.
Each of the organizations listed below is a 501c3 charitable organization. Your donation may be tax deductible. Consult your tax advisor for more information. 
Fun Fact:  Americans donated an estimated $358.38 Billion to charity in 2014. 72% of all donations are made by individual donors. The balance is made up of corporations and foundations.
The mission of D3Bio is to support life science innovation and life science innovators along the pathway from discovery to development to delivery.
An operating unit of the Opportunity Through Entrepreneurship Foundation (OTEF), an Arizona 501c3 corporation, and the Arizona Bioindustry Association, Inc. (AZBio), D3Bio draws from OTEF's strengths in entrepreneurial education and support combined with the deep knowledge of what it takes for life science innovation and life science innovators that AZBio brings through the combined experience of its leadership and its members.
Donations may be designated to support
D3Bio's student internship job board
Programs focused on improving access to capital for life science innovators in Arizona; and
D3Bio's new "Have-a- Heart" Program
 To learn more and to donate, visit d3bio.org/about/support
The purpose of the Jeff & Jack Morhet Scholarship Fund (JAM) is to provide scholarships for students majoring in Bio Sciences or related fields and attending an Arizona university.
To learn more visit thirdbio.com
BioAccel supports student bioscience entrepreneurs and their start-up companies. We provide vital bioscience boot camp training, mentoring and BioInspire lab space. As a nonprofit Arizona leader, we play a critical role in developing a pipeline of successful biomedical companies shaping tomorrow's health solutions and economic growth.
Support BioAccel's nonprofit work by making a tax-deductible donation.
Gifts to the TGen Foundation fund the most advanced, cutting-edge research focused on developing earlier diagnoses and smarter treatments for a variety of diseases, including cancer, diabetes, and neurological disorders.
Click here to Donate Online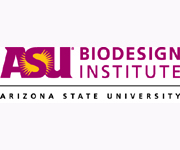 YOUR GIFT CAN CHANGE THE WORLDWith the mapping of the human genome comes the unprecedented opportunity to advance science in ways never before thought possible. Our nation's ability to seize this opportunity is increasingly compromised by decreases in available government funding. The Biodesign Institute at Arizona State University is a place where your personal investment will make an impact – for people, for the state and perhaps, for the world and generations to come.  Click here to learn more and to donate.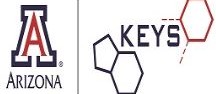 Keep Engaging Youth in Science
One of the core tenets of BIO5's mission is the commitment to educate our next generation of scientists.The Keep Engaging Youth in Science (KEYS) program offers summer research internships to top performing high school students who have a strong interest in pursuing advanced education and training in the bioscience or biomedical fields. To learn more about our summer internship program, visit the KEYS website.
Give online through the UA Foundation.
The Critical Path Institute (C-Path) is on a mission to bring forward more life-saving therapies sooner and we need your help. As an independent 501(c)(3) not-for-profit organization, C-Path relies upon funding from a diverse array of funders who share a common belief: the path therapies travel to reach patients can be improved.

Barrow Neurological Foundation and St. Joseph's Foundation receive and manage funds benefitting patient care, medical education and research at Barrow Neurological Institute and Dignity Health St. Joseph's Hospital and Medical Center. The institute and hospital are home to world-renowned research and care at centers including the Muhammad Ali Parkinson Center, Gregory W. Fulton ALS and Neuromuscular Disorders Center, John and Doris Norton Cardiothoracic and Transplantation Institute and Alzheimer's Disease and Cognitive Disorders program.
Learn more and donate at SupportBarrow.org/Donate or SupportStJosephs.org/Donate.

ICAN's mission is to assist and empower late-stage patients worldwide with cutting-edge information regarding anticancer drugs in clinical trials as well as physician referrals at the patient's request based on the patient's reported medical situation. ICAN takes the position that there are key decision points in the battle for life and without the best available information, the cancer patient will not be well-armed for the road ahead.
Learn more at www.askican.org and donate at www.askican.org/donate.html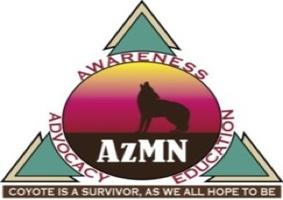 The Arizona Myeloma Network's mission is to promote awareness, education and advocacy for improved treatment and quality of life, for multiple myeloma patients, their families and caregivers.  Our members are patients, families, health care professionals, volunteers and others concerned about myeloma. AzMN is a nonprofit charity (501)(c)(3) organization that conducts outreach Events and Educational programs for Arizona Myeloma cancer patients, their families and caregivers, with special consideration for the under served: African American, Asian /Pacific, Hispanic American and Native American.
Learn more and donate at www.azmyelomanetwork.org/about/about_azmn.html