The list is out and 11 AZBio Members have been named to the list of Arizona's 50 Most Influential Women by AZBusiness Magazine.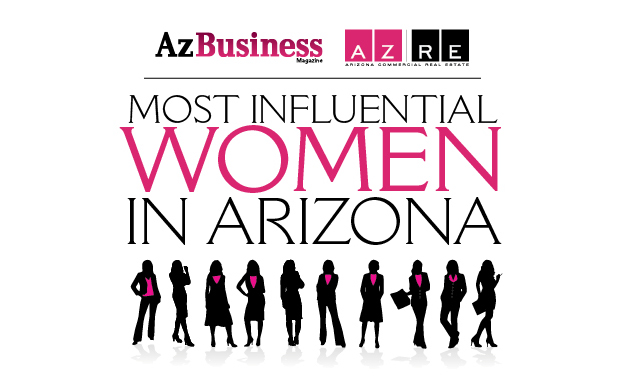 \



Other members of the Arizona healthcare and life science community who were also honored this year include:  Nanzeen Aziz (Phoenix Children's Hospital) Dr. Amy Beiter – President and CEO, Carondelet St. Mary's Hospital and Carondelet Heart & Vascular Institute, Nanzeen Aziz – Senior Vice President and Chief Research Officer, Phoenix Children's Hospital, Luci Chen, Partner, Arizona Center for Cancer Care, Kathy Coover, Co-founder, Isagenix, Michele Finney, CEO, Abrazzo Health, Chevy Humphrey, President and CEO, Arizona Science Center, Heidi Jennenga, Founder, WebPT, Marcia L. Minz, President John C Lincoln Healthcare Foundation, Joyce Santis, COO, Sonora Quest Laboratories, Beth Soberg, CEO, United Healthcare of Arizona, Patrice Strong-Register, CEO, Jatro Biofuels.
AZBig Media will hold a cocktail reception to recognize all 50 honorees on August 28, 2014 at The Venue in Scottsdale.  To learn more, click here.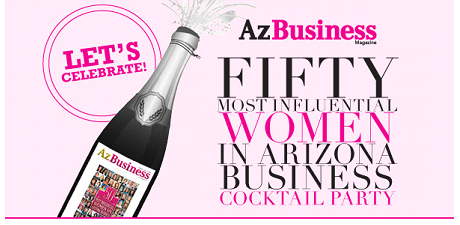 About AZ Business Magazine
Over the past two-and-a-half decades, Arizona Business Magazine has grown to encompass not just Arizona Business Magazine, but also a whole host of other publications and signature events. Arizona Business Magazine is the state's leading monthly business publication. Published by AZ Big Media, the magazine covers a wide-range of topics focusing on the Arizona business scene, and is aimed at high-level corporate executives and business owners.
Read the July-August Issue of AZBusiness online  at azbigmedia.com/ab/az-business-magazine-julyaugust-2014