Calimmune, Inc., a clinical-stage gene therapy company, is pleased to announce that its Chief Executive Officer, Louis Breton, has been selected by PharmaVOICE magazine as one of the top 100 most inspirational and extraordinary leaders in the life sciences industry for 2016.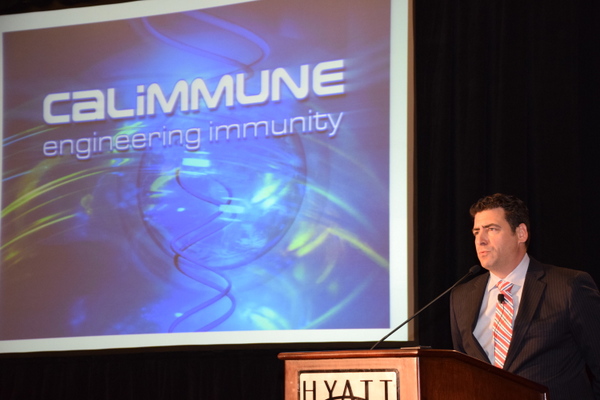 "I am honored and humbled to have been selected by PharmaVOICE," said Mr. Breton. "It is a privilege to be among other leaders as we give ourselves to a common goal: to alleviate human suffering by advancing disease treatment options."
Mr. Breton has become a prominent voice over the past decade for improving access to gene therapies as a means to create a better quality of life for individuals struggling with incurable and chronic diseases.
Calimmune is focused on developing gene therapies that enhance the body's own defenses to defeat disease. Under Mr. Breton's leadership, Calimmune's lead program for treatment of HIV positive patients for whom traditional treatments are not effective has advanced to Phase I/II clinical trials. Advances in this program will establish Calimmune as a leader in ex-vivo gene therapy (gene modification of the patient's own cells performed outside the body for reinfusion). Calimmune is building on this platform with next-generation gene therapy programs directed toward new outpatient treatments for hematologic diseases.
About Calimmune
Calimmune Inc. is a clinical-stage, international biotechnology company focused on developing novel gene therapies that have the potential to improve and protect the lives of patients by enhancing their immune system. Calimmune's lead therapeutic candidate, now in Phase I/II clinical studies, is being evaluated as a one-time treatment to prevent HIV progression to AIDS. Calimmune's development pipeline includes additional outpatient treatments for hematologic diseases. The company's clinical and laboratory operations are based in Pasadena, California and Sydney, Australia. Calimmune's corporate office is located in Tucson, Arizona.