The Center for Entrepreneurial Innovation is launching the CEI Mastermind Learning Series, and applications for the first course From Founders to Leaders are due Friday, September 1st.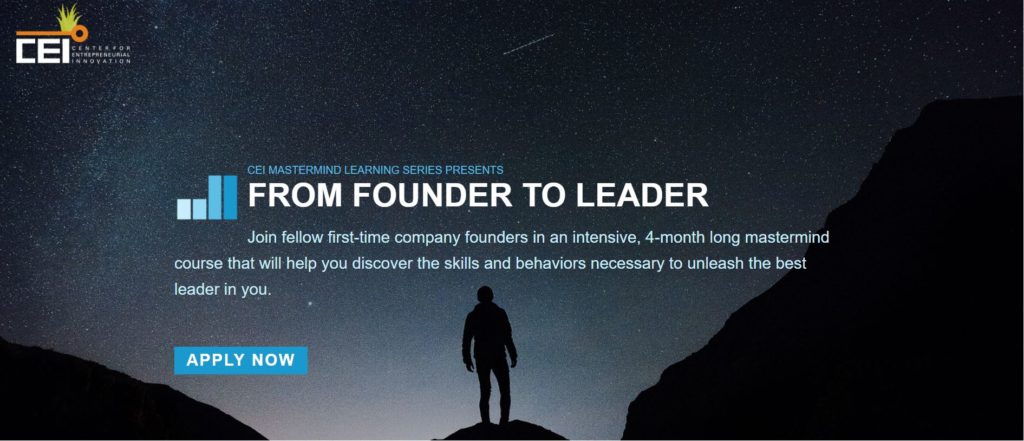 From Founders to Leaders begins September 14th and sessions will meet twice a month until January 2018, with a break at the end of December for the holidays.
The course is designed for entrepreneurs and first-time executives who are looking for an opportunity to develop their leadership skills. Additional information is available in the course description or by visiting CEIGateway.com/leaders.
AZBio Members selected for the program are eligible for a discounted rate of $1250. Please indicate that AZBio referred you when you're filling out your application. CEI will validate your AZBio Membership using the AZBio Member Directory.
To learn more or to contact Tom Schumann, the course instructor, please click here.