TRIPS Waiver, MCIT, HR3. If you are not familiar with these policy developments, you probably should be.
The United States medtech and biotech industries make a tremendous impact on people's lives. When policy makers and Federal Agencies work together, the impact is made even greater. However, some policy decisions can have the opposite effect.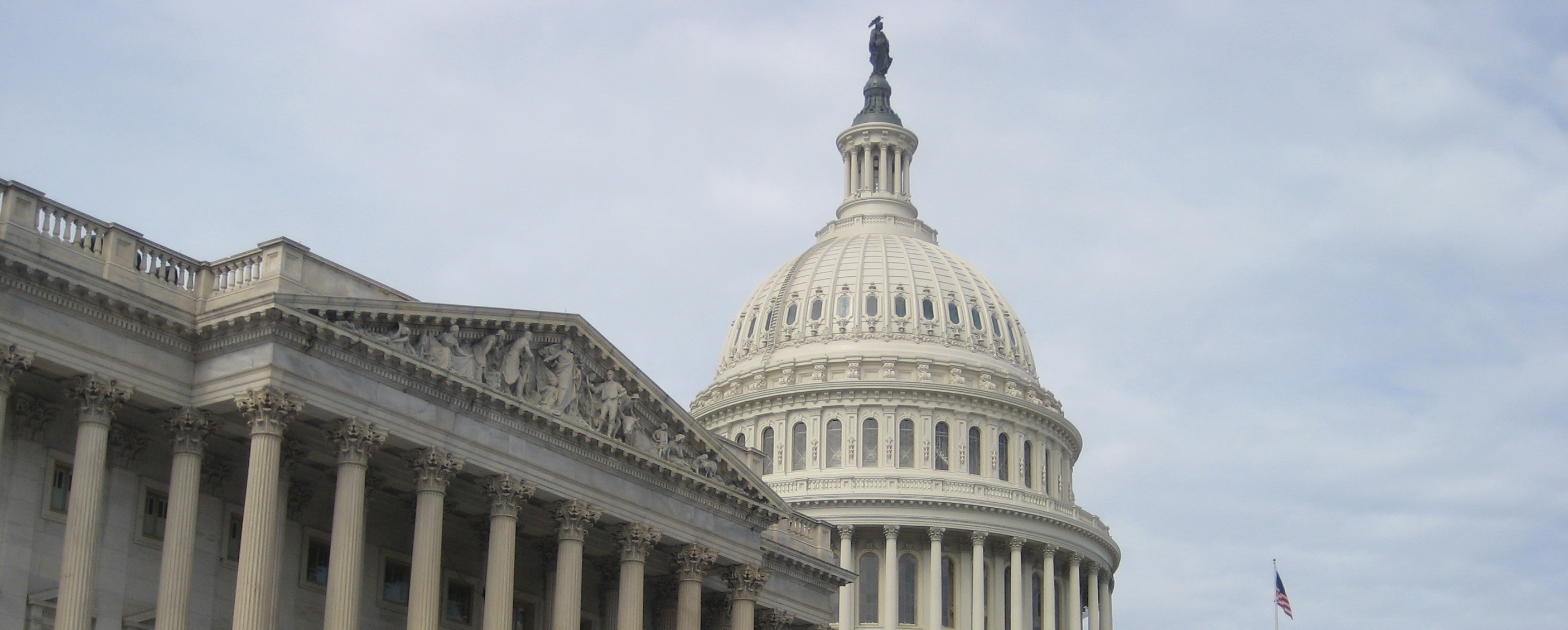 Working relationships comprised of health innovators and the United States Government have helped to establish our nation as the leading source of health innovations is the world. These partnerships fund basic research and translational research, provide access to life saving and life changing innovations that people need, and provide a strong intellectual property (IP) protections that provide investors and innovators the ability to continue to invest in future innovations.
Today, some policy discussions and decisions continue to build on this productive relationship, others, like the ones listed below, may have unintended consequences that could slow the pace of health innovation.
TRIPS Waiver
What it is
The World Trade Organization (WTO) Agreement on Trade-Related Aspects of Intellectual Property Rights (TRIPS) plays a central role in facilitating trade in knowledge and creativity, in resolving trade disputes over IP, and in assuring WTO members the latitude to achieve their domestic policy objectives. It frames the IP system in terms of innovation, technology transfer and public welfare. The Agreement is a legal recognition of the significance of links between IP and trade and the need for a balanced IP system. Compulsory licensing, a government's authorization to someone else to produce the patented product or process without the consent of the patent owner, is part of the TRIPS agreement. The TRIPS Agreement allows compulsory licensing as part of the Agreement's overall balance between promoting access to existing drugs and promoting research and development into new drugs. It can also apply to patents in any field. (Source: WTO)
Why It Matters
A current WTO TRIPS waiver proposal would waive a variety of IP rights related "to prevention, containment or treatment" of COVID-19. Industry and IP experts have warned that implementing the waiver would not resolve the current crisis and would have severe long ranging consequences.
Learn More
MCIT
What it is
On January 14, 2021, the Centers for Medicare and Medicaid Services ("CMS") published a final rule on Medicare Medicare Coverage of Innovative Technology (MCIT) creating a pathway to deliver FDA-designated breakthrough medical devices to people that need them sooner. The MCIT rule would provide national Medicare coverage as early as the same day as Food and Drug Administration (FDA) market authorization for breakthrough devices and coverage would last for 4 years. This new coverage pathway will offer beneficiaries nation-wide predictable access to new, breakthrough devices to help improve their health outcomes. (SOURCE: CMS)
Why It Matters
The final implementation of the MCIT was scheduled to go into effect on March 15, 2021, but was delayed by CMS for 60 days to May 15, 2021.
Learn More
HR3
What it is
HR.4, the Elijah E. Cummings Lower Drug Costs Now Act is focusedd on several programs and requirements relating to the prices of prescription drugs. In particular, the bill requires the Department of Health and Human Services (HHS) to negotiate prices for certain drugs (current law prohibits HHS from doing so). Specifically, HHS must negotiate maximum prices for single-source, brand-name drugs that lack certain generics and that are among either the 125 drugs that account for the greatest national spending or the 125 drugs that account for the greatest Medicare spending. HHS must negotiate the prices of at least 25 such drugs for 2024 and of at least 50 such drugs thereafter and must also negotiate prices for certain newly approved drugs and for insulin products. The negotiated prices must be offered under Medicare and may also be offered under private health insurance unless the insurer opts out. The negotiated maximum price may not exceed (1) 120% of the average price in Australia, Canada, France, Germany, Japan, and the United Kingdom; or (2) if such information is not available, 85% of the U.S. average manufacturer price. Drug manufacturers that fail to comply with the bill's negotiation requirements are subject to civil and tax penalties. The bill also makes a series of additional changes to Medicare prescription drug coverage and pricing, including by (1) requiring drug manufacturers to issue rebates to the Centers for Medicare & Medicaid Services for covered drugs that cost $100 or more and for which the average manufacturer price increases faster than inflation; and (2) reducing the annual out-of-pocket spending threshold, and eliminating beneficiary cost-sharing above this threshold, under the Medicare prescription drug benefit. The bill also requires drug manufacturers to report specified information for certain high-cost drugs, and it provides funds for opioid epidemic initiatives and biomedical research. (Source: Congress.gov)
Why It Matters
CBO also estimates that pharmaceutical manufacturers' earnings would decline under title I, and manufacturers would reduce spending on research and development as a result. Source CBO Report: P.11/12
A study by Vital Transformations and commission by CSBA reported that had a bill like the HR3 been in place from 2009-2019:
A basket of 68 innovative therapies that had been developed by small and emerging biotechs and approved during that timeframe would have been reduced to only 7,leaving critical health care gaps for millions of Americans.
New medicines for some of the most difficult conditions to treat, including in rare diseases, oncology, and neurology, would be disproportionately impacted.
Biopharmaceutical industry job losses alone would total nearly 191,000, with total job losses across the economy of more than 950,000 when indirect effects are included.
Triggering these losses would be the sharp drop in U.S. biopharmaceutical industry earnings (a 62% reduction, or $125 billion in 2024 alone) caused by the bill, leading to large reductions in established companies' ability to invest in small and emerging biotechs, chilling drug development.
Learn More