Convoy Therapeutics, a late pre-approval stage biotechnology company using its proprietary transdermal molecule delivery platform to enhance penetration of large molecules, and retention of small molecules into skin and cells announced today they have entered into a multi-million dollar co-development partnership for exclusive South Korean market rights to Convoy's Khalay HATM featuring HylaRegenesisTM technology.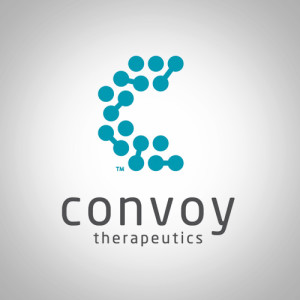 Many cosmetics companies have created products that contain hyaluronic acid fragments; however, Convoy's proprietary Khalay HATM product contains high molecular weight hyaluronic acid, extending the effects not observed in other cosmetics. This is enabled by Convoy's proprietary peptide technology that delivers large molecules across the skin and enhances the retention of small molecules in the skin. Convoy is currently developing a topical cyclosporine, CycloPsorbTM , for the treatment of psoriasis in addition to its Khalay HATM hyaluronic acid cosmetic.
"This agreement represents a key strategic partnership that will accelerate the commercial development of Convoy's skin delivery technology," says Convoy Therapeutics' President & CEO, Dr. John Muraski. "The goals of both Convoy and Hugel are very well aligned. We believe through our efforts we can create and commercialize innovative anti-aging products that are market leading." Dr. Muraski states that Convoy Therapeutics will continue to seek out strategic partnerships and investors in other territories for their proprietary skin delivery technology and associated products, including Khalay HATM and CycloPsorbTM for the treatment of moderate to severe psoriasis and eczema.
About Convoy Therapeutics
Convoy Therapeutics is a subsidiary of the ACTUS Biotechnologies accelerator, dedicated to advancing and commercializing the most innovative technologies. Convoy Therapeutics is a late stage therapeutics company using its proprietary platform of peptides, including the SPACETM peptide, to enable or enhance delivery of actives across and into skin. The basic technology was originally discovered by Professor Samir Mitragotri at the University of California at Santa Barbara and includes a variety of peptides and formulation techniques, which when combined, provide the greatest enhancement of molecule penetration into the skin observed to date.
About Hugel
Hugel is a market leader in the South Korean aesthetic market with a portfolio of products that includes cosmeceuticals neurotoxins and dermal fillers. The company has enjoyed rapid growth in recent years and is focused on developing or acquiring innovative new products and technologies in the pharmaceutical, cosmetic, and medical device fields that complement its existing portfolio. Hugel recently expanded its manufacturing capabilities with the construction of a new production facility. The company's research activities focus on developing novel products that address unmet needs in the Asian cosmeceutical markets. Convoy Therapeutics' development of its proprietary skin penetrating family of peptides and their use to enhance the delivery of hyaluronic acid into the skin to treat fine lines and wrinkles, fits well with Hugel's strategy of growing its presence in the South Korean and Asian cosmeceutical markets.
For further information on Convoy Therapeutics and Hugel, please visit ConvoyTx.com  and HugelPharma.co.kr