John Galgiani, MD, director of the University of Arizona Valley Fever Center for Excellence and professor in the UArizona College of Medicine – Tucson, was honored as the inaugural recipient of the Distinguished Director's Award and one of 25 faculty members singled out for excellence in teaching, scholarship and outreach.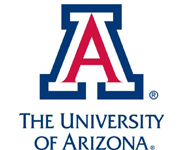 The Distinguished Head/Director's Award is sponsored by UArizona Senior Vice President for Academic Affairs and Provost Liesl Folks, PhD. The two honors recognize outstanding performances of department heads or directors whose vision, courage, standards and effectiveness have been transformative. The awards will be presented at a faculty tribute hosted by the Office of the Provost in spring 2023.
Dr. Galgiani, who is also a clinical professor in the College of Medicine – Phoenix and a BIO5 Institute member, said he was honored to be recognized for the decades of effort he has put into building alliances to raise the profile of Valley fever as a threat to the health of Arizonans, pets and beyond. The potentially deadly respiratory infection is caused by inhaling fungal spores found primarily in the Southwest. It can affect anyone traveling to the region, broadening the impact of the disease.
With support from the Arizona Board of Regents, Dr. Galgiani founded the Valley Fever Center for Excellence in 1996 to raise public awareness of Valley fever. Since then, the Center has improved clinical guidelines and physician training, expanded research into rapid detection methods and developed a potential Valley fever vaccine for dogs that could pave the way for a human vaccine.
In April, the Arizona Board of Regents awarded a $3.3 million Regents Grant to the Valley Fever Collaborative, a University of Arizona Health Sciences-led partnership with Arizona State University and Northern Arizona University to identify, characterize and map hotspots and exposure routes for Valley fever. The Collaborative, which was developed using New Economy Initiative state funding to UArizona and allocated to UArizona Health Sciences, is focusing on providing medical education and accurate public information about Valley fever, developing precise diagnostics, advancing drug discovery and developing preventive measures to solve what is an important public health and economic problem.
More than half of all reported U.S. cases of Valley fever – also known as coccidioidomycosis or cocci – occur in Arizona, with 96% in Arizona and California. Health risks rise when the infection spreads beyond the lungs, which is known as disseminated cocci. The Centers for Disease Control and Prevention recorded 20,003 Valley fever cases in 2019, the latest year for which figures were available and the highest since a record 22,634 cases in 2011.
Dr. Galgiani said that the Valley Fever Center for Excellence has made an impact on state policy. "I wrote an Arizona Republic op-ed in January, saying the state of Arizona has figured out that Valley fever is important to the state and it will save money tackling this public health threat that puts a very real burden on Arizona's economy, costing $736 million in 2019 alone. I give them credit for that."
He said he hopes the Collaborative is able to gain greater visibility and increase opportunities for faculty and staff of member institutions to work together to find new, innovative ways to address the impacts of Valley fever across the state, region and world.
Three nomination letters recommended Dr. Galgiani for this award. The signatories included: Michael Abecassis, MD, College of Medicine – Tucson dean; Jennifer Barton, PhD, BIO5 Institute director; Michael Dake, MD, senior vice president for health sciences; Julie Funk, DVM, PhD, College of Veterinary Medicine dean; and three researchers associated with the Valley Fever Center for Excellence – Lisa Shubitz, DVM, Fariba Donovan, MD, PhD, and Marc Orbach, PhD.
"The Valley Fever Center for Excellence was founded by Dr. Galgiani 25 years ago because he had the vision to see the profound impact Valley fever has on the state's public health and its economy. In so doing, he has shined a bright light on this problem where previously it, frankly, was neglected," said Dr. Abecassis.

Drs. Shubitz, Donovan and Orbach said in their nomination letter Dr. Galgiani "cast a wide net" and drew people together from "diverse fields of expertise to attack the problem of Valley fever." This includes fostering relationships on campus with researchers in chemistry, biochemistry, engineering, fungal biology, veterinary science, pharmacology, public health, environmental science and geography.

Dr. Galgiani's colleagues noted he has a "gift for seeing the big picture" with a "vision that goes beyond Valley fever." He pushed to include a biosafety level 3 (BSL-3) lab suite in the Keating Building to allow researchers to work on dangerous and potentially lethal pathogens. The BSL-3 lab proved vital during the pandemic and allowed the University "to respond at the forefront of the COVID-19 crisis."
Dr. Galgiani earned a bachelor's degree in biology from Stanford University and a medical degree from Northwestern University. He did an internship in internal medicine at Virginia Mason Hospital in Seattle and continued his residency at Santa Clara Valley Medical Center in San Jose, California, as well as a fellowship in infectious diseases at Stanford. He served as chief resident at Pacific Presbyterian Medical Center in San Francisco before joining the faculty at the College of Medicine – Tucson in 1978.