Add to iCal Calendar
Date/Time
Date(s) - 13 Sep 2022
8:00 AM - 9:00 AM

Getting Ready for Bioscience Week 2022 – How to Make the Most of Partnering and Events 
Tuesday, Sept. 13th, 2022   08:00 – 09:00 AM
Featured Speakers:
David Bialkowski- Executive VP, JUJAMA, Inc.
Please join us for a presentation on how to use and get the most of the JUJAMA investor partnering platform used by AZBio during Bioscience week.
Location:  Virtual via Zoom

About Our Speakers
David Bialkowski- Executive VP, JUJAMA, Inc.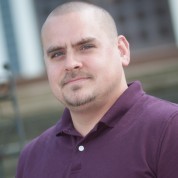 David Bialkowski currently is the Executive Vice President for JUJAMA, Inc. Dave has close to 20 years of sales experience. Previously he was North American Sales Director for Life Science Analytics, Inc. He was responsible for over 10 million dollars of business, managing the N.A. Sales Team, budget planning, staffing, and the day to day operations.
Dave has a record of heading up winning sales teams—including the MedTrack team—something he achieves consistently by building strong customer relationships. Dave works closely with our clients to ensure the successful launch of the networking platform for each event.