Add to iCal Calendar
Date/Time
Date(s) - 17 Aug 2021
8:00 AM - 9:00 AM

HR Benefits Packages For Small Companies
Tuesday August 17th, 2021   08:00 – 09:00 AM
Featured Speakers:
Jennifer Cordes, JD – Principal, Employee Health & Benefits, Mercer
Please join us for a discussion of HR benefits packages available for small companies, including where to explore options and costs.
About Our Speakers
Jennifer Cordes, JD – Principal, Employee Health & Benefits, Mercer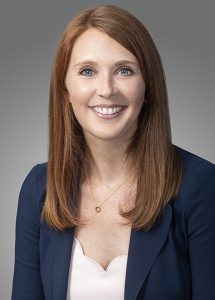 Jenn Cordes is a Principal and the Association Health Plan Solution Leader within Mercer's Multiple Employer Solution Team.  Jenn serves as a subject matter expert for our association and franchise prospects and clients.  She is an employee benefits attorney and has been with Mercer for eight years.  She has nearly fifteen years of legal and consulting experience in the health and welfare industry.
Jenn is responsible for working with associations and franchises to evaluate the feasibility of offering a health plan to their member employers.  With her legal background, she analyzes the complex legal and regulatory issues surrounding association health plans.  In addition, she is responsible for demonstrating the benefits of Mercer's technology-based benefits administration platform and Mercer's best-in-practice bundled solution for association and franchise health plans.
Jenn's prior experience includes serving as the Central Market Leader for Mercer's Regulatory Resources Group, a nationwide group of ERISA attorneys and legal professionals.  Prior to joining Mercer, Jenn was a practicing attorney working for an employee benefits law firm located in Chicago. Jenn graduated from Miami University of Ohio with a Bachelor of Arts and obtained her Juris Doctor from John Marshall Law School in Chicago. She is a licensed attorney in the State of Illinois.