SCOTTSDALE, Ariz.–(BUSINESS WIRE)–Franklin Mountain Medical announced today that the company has received FDA clearance of its patented UltraNav Transseptal Catheter System for controlled access and delivery of cardiovascular catheters and guidewires to the heart chambers via transseptal puncture.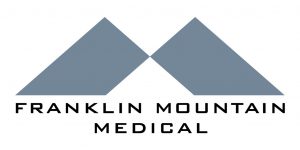 The success of transseptal procedures depends on the clinician's ability to adequately visualize the heart's internal anatomy and catheters/needles being utilized. This visualization allows for precise puncture of the septum and delivery of catheters, including intracardiac echocardiography (ICE) catheters, from the right to left chambers for the intended treatment. The UltraNav system is designed to significantly enhance this visualization and address specific challenges with current transseptal practice.
The UltraNav device is a dual-lumen catheter that enables side-by-side, simultaneous delivery of both ICE and transseptal needles or catheters through one dual-lumen device. The catheters are fixed in position together. This allows the ultrasound beam to lie in the same plane as the transseptal catheter and provides precise and complete visualization of catheter orientation, needle length, and needle tip location relative to the cardiac structure. These accurate images are also continuous and not interrupted by the patient's cardiac or respiratory cycle. These features enhance the clinician's ability to visualize needle depth and orientation for precise and accurate delivery. Additionally, the UltraNav catheter is designed to deliver a variety of ICE catheters from the right to left chambers of the heart. Finally, the UltraNav system is designed to eliminate the current practice's need, cost, and scheduling complexities.
Current transseptal practice requires either the placement of an ICE catheter into the heart or an imaging catheter into the esophagus (transesophageal echo or TEE) to display ultrasound images that guide the transseptal puncture needle and treatment catheter. The challenges with this current practice are multifaceted:
The image is on a different plane than the puncture needle complicating the clinician's ability to determine the puncture needle's depth and orientation.
The image is repeatedly interrupted every time the heartbeats or the patient breathes, complicating the visualization and cardiac mapping process.
This practice is costly and more complicated to administer, requiring both general anesthesia and a dedicated imaging team.
The UltraNav Transseptal System is specifically designed to solve these challenges.
Dr. Nabil Dib commented, "The complete, continuous visualization and delivery of catheters will result in more precise punctures and easier catheter navigation, which should improve the safety and performance of septal puncture and structural procedures. Compared to current practice, this will reduce scheduling complexity, reduce procedure cost and shorten overall procedure times. It should also provide the option of conscious sedation over general anesthesia when appropriate. I am very excited about the impact the UltraNav System can have on transseptal procedures."
About Franklin Mountain Medical and Dr. Nabil Dib
Franklin Mountain Medical is a subsidiary of Franklin Mountain Capital, a Scottsdale, AZ-based entity providing long-term capital and operating expertise for small- and middle-market businesses primarily in the Southwest. Dr. Nabil Dib, lead inventor of the UltraNav Catheter System, is an interventional cardiologist, professor of medicine at the University of Arizona, and founder of the prestigious International Society for Cardiovascular Translational Research ("ISCTR").
Contacts
Lowry Barfield
Managing Director
Franklin Mountain Capital
602.714.2813
lbarfield@fmmep.com
April 25, 2022 05:30 PM Eastern Daylight Time
SOURCE: https://www.businesswire.com/news/home/20220425005858/en/
FDA: https://www.accessdata.fda.gov/scripts/cdrh/cfdocs/cfpmn/pmn.cfm?ID=K213492